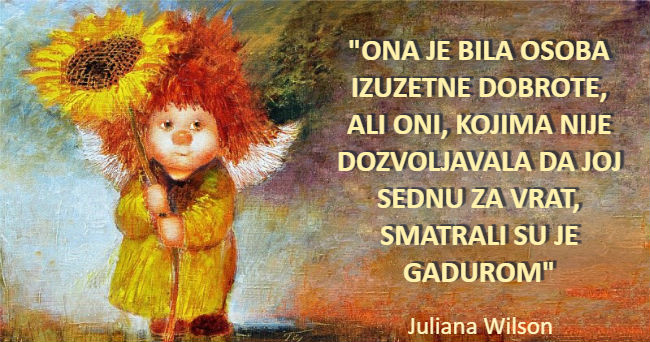 Pet saveta kako izbeći da ljudi budu grubi prema vama
Od detinjstva nas uče da na zlo ne odgovaramo zlom. Govore nam da na zlo treba uzvraćati dobrim. Uče nas da je dobrota najbolji način za rešavanje sukoba i kako dobro uvek mora da pobedi.
Međutim, psiholog Kliford Lazarus tvrdi da takvo ponašanje stavlja do znanja onome ko vas vređa da će upravo daljom agresijom prema vama postići ono što želi. Za to postoji logično objašnjenje – takozvani Zakon efekta.
On se svodi na to da ljudi su skloni da se drže tipa ponašanja koji im omogućava da zadovolje svoje potrebe, kao i obrnuto – izbegavaju postupke koji ne dovode do željenog cilja.
To znači da lepim ponašanjem prema osobi koja je neprestano gruba, pokazujete da takvo neprihvatljivo ponašanje samo podstiče vašu ljubav.
Drugim rečima, neprestano pokazujući ljubaznost, kao odgovor na grubost ili agresivnost, vi zapravo ohrabrujete takvu osobu da nastavi s lošim ponašanjem.
Naravno, to ne znači da svaki put treba da se razbesnite kad naiđete na nekog ko se neprikladno ponaša, ali važno je upamtiti da ne treba da budete ni previše fini. Ako vam nešto ne odgovara, veoma je važno da to na vreme stavite do znanja.
Često se pokaže da osoba koja je uvek prema svima fina, zapravo pokušava da na svaki način izbegne sukob. A to ne treba činiti. Ne treba da na svaku grubost odgovorite istom merom, ali ako se ukaže potreba, morate uzvratiti. Morate umeti da se brinete za sebe, čak i ako dođete u sukob, koji biste rado izbegli. Kaže se da su "blaženi krotki, jer će naslediti zemlju".
Međutim, ova biblijska sentenca ne znači da uvek treba da okrenete drugi obraz. Ako to stalno radite, vrlo brzo će vam celo lice biti u modricama!
Kako podstaći dobar odnos prema sebi i sprečiti da ljudi prema vama budu grubi i agresivni
1.Ne ohrabrujte ljude u ponašanju koje vam je neprijatno.
2.Glumac Alan Alda je dao odličan savet: Budite iskreni prema ljudima, ali održavajte odnose samo dok su i oni iskreni prema vama.
3.Naučite da se opirete i razumno insistiratie na svome.
4.Ne ohrabrujte grubost prema sebi.
5.Ako se neko prema vama ponaša ružno i neprihvatljivo, recite mu to. Nema potrebe da se smešite i pravite da je sve u redu.