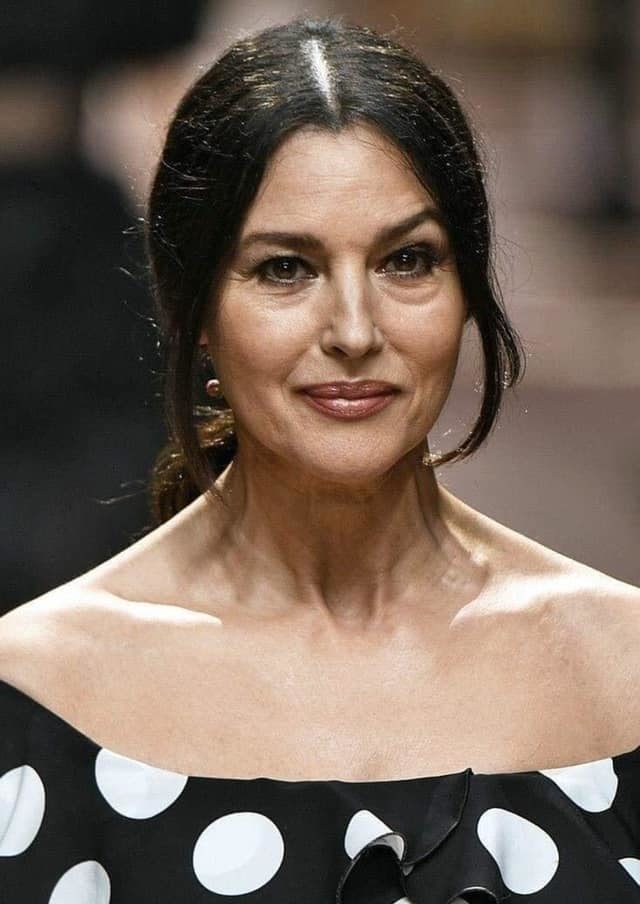 Monika Beluči je ostarila, ne pitajući nikoga za dozvolu, što je izazvalo buru ogorčenja među vatrenim borcima protiv starosti. Tačnije – borkinjama, jer većina ogorčenih su žene.
Ma kako se usuđuje da se razmeće svojim borama, kada se danju i noću, bez zaustavljanja, svim silama, borimo  protiv njih! To je bezobrazluk! Hitno zahtevamo podmlađivanje i prestanak vređanja osećanja pristalica večne mladosti!
Naravno, razumem ove ljude. Samom činjenicom svog postojanja Monika negira čitav smisao života dama koje su u svakodnevnoj, životnoj borbi sa znacima starenja svake minute. One se bore – a ona ​​samo živi.
Nedavno se usudila prošetati crvenim tepihom, svojie divno lice i telo sa sve borama, podočnjacima i viškom kilograma, sa svime što joj je priroda dala, bez oklevanja i potpuno nezainteresovana za mišljenje pristalica beskrajne mladosti. I to je sjajno! Jer neko konačno mora reći svetu da starenje uopšte nije sramota.
I ko drugi, ako ne briljantna Monika, je pokazala da se može lepo i dostojanstveno stariti, ne gubeći pri tome dragocene godine života na besmislenu borbu sa prirodom…
17 stilskih dokaza da Monika Beluči uvek izgleda fenomenalno