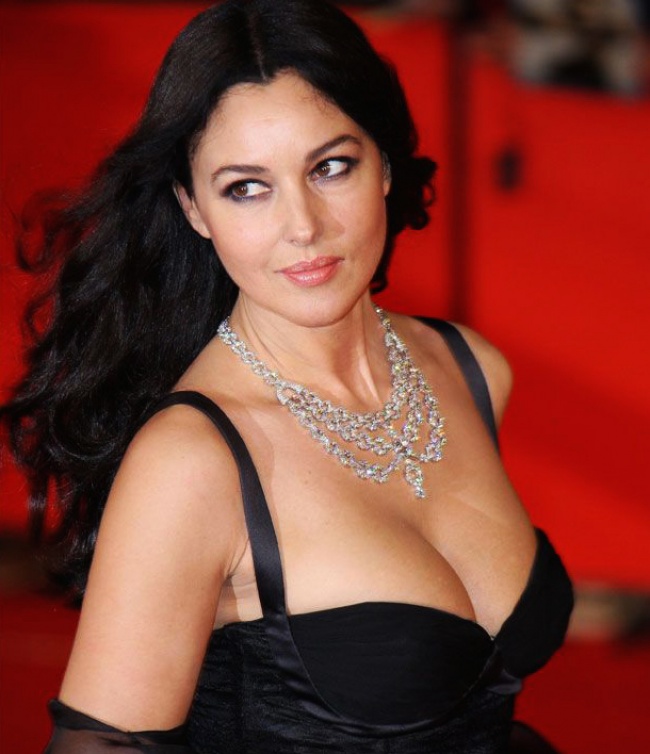 Monika Beluči  – italijanska boginja, i jednostavno, žena. Njena harizma i prirodna ženstvenost ne ostavlja nikog ravnodušnim.
Osim toga, Monika je majka dvoje divne dece, poznaje tri jezika i obožava jogu.
Prikupili smo za vas mudre citate ove fantastične žene kao dokaz toga da spoljašnja lepota sa sobom može nositi i prekrasnu dušu:
-Nama ništa ne pripada: ni naši muževi, ni deca. Mi možemo samo da podelimo sa ljudima koje volimo.
-Žena može voleti tako, kao da nikada neće otići. Ali, može doći i takav dan kada će otići tako, kao da nikad nije ni volela.
-Za mene, postajati starijom znači – postajati boljom!
-Lepota žene postaje problem samo u dva slučaja: kada je nema, i kada ne postoje nisšta osim lepote.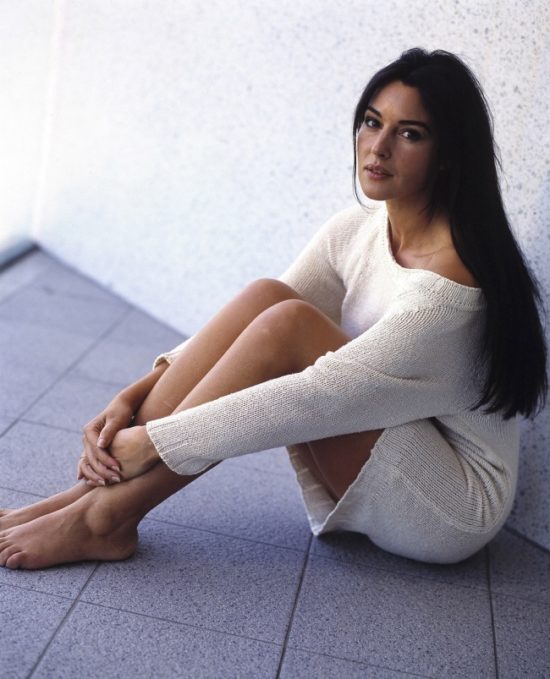 -Ljudi mogu oprostiti čoveku um, čak i talenat, ali lepotu i uspeh – nikad.
-Šta ću raditi kada ostarim, i kad me moja slika  u ogledalu više neće radovati? Isto, što je radila i moja mama. Neću gledati sebe u ogledalu – gledaću u svoju decu.
-Ja uvek kažem mladim devojkama: "Naučite da volite svoje telo!" Jer savršenstvo ne postoji, i sasvim je očigledno da žena sa oblinama nije manje lepa od vitke devojke. Jednostavno, treba  naučiti prihvatati sebe, onakvom kakva jesi.
-Svima nama su neophodne iluzije. I baš zato, volimo filmove.
-Ni za šta na svetu ne bih želela da mi je ponovo 20. Sada sam mnogo srećnija, nego tada, jer u tom uzrastu mi tek spoznajemo sebe, pokušavamo razumeti šta želimo da budemo, patimo od nesigurnosti. Sada tačno znam šta mi je potrebno, a bez čega mogu živeti.
-Biti lepa sa 20 godina – to je prirodno. Kada ste lepi sa 35 ii 45 – to je životna pozicija.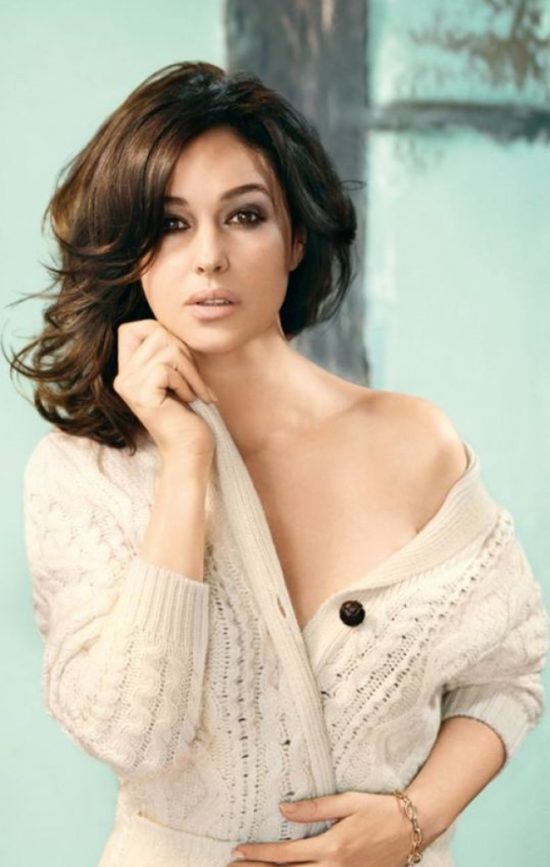 -Po mom mišljenju glupo je, s obzirom na mladost i lepotu, postati  sponzoruša nekog sa dubokim džepom, beskrajno trošiti život na različitim žurkama. Lepota nam je potrebna kao pomoć da pronađemo harmoniju, ljubav i smisao u ovom haotičnom svetu.
-Ne treba mrzeti ljude koje zavide, oni priznaju da si bolji.
-Lepota postaje ekspresivnija i interesantnija kada je prikrivena odećom.
-Ženstvenost – to je harmonija, prirodnost i senzualnost.
-Ne razumem žene koje kažu da ih muška želja ponižava. Mislim da one, jednostavno, nisu u skladu sa sobom.
Još: Slike Monike Beluči možemo gledati bez prestanka