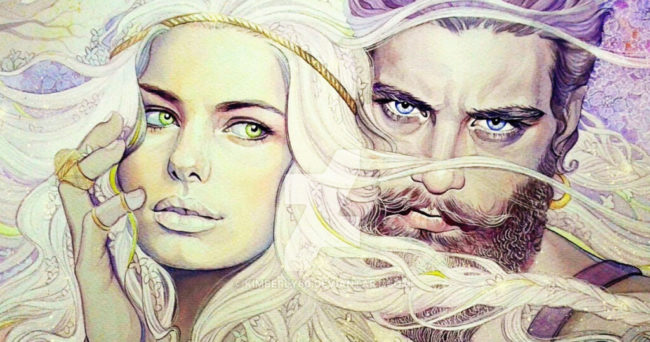 Ne voli te ako te: ne grli spontano, ne razgovara sa tobom o sitnicama, ne zove te da vidi kako si u sred radnog dana…
Ne voli te ako: ne možeš da računaš na njegovu pomoć. Kad moraš da brineš o njemu kao da je dete od pet, a ne muškarac od četrdeset pet godina.
Ne voli te: kada ti se ruga. Kada ne primećuje tebe, tvoj trud i rad. Kada ti kaže da jedeš puno ili da ne može da jede tvoju hranu jer nije onakva na kakvu je on navikao.
Ne voli te kada ti se stalno meša u to šta radiš, svoje odluke podmeće kao tvoje, kada ti kaže da pričaš gluposti, da ne razmišljaš svojom glavom, da si glupa ako misliš tako…
Ne voli te kada ti kaže : ti si kriva. Ne voli te kada ništa ne odobrava što ti uradiš ili kažeš.
Ne voli te, jer svako "volim te" moraš da prosiš od njega.
Ako te ne voli muž, ti vremenom možeš da postaneš ružna, skrušena, plaha, nespretna – jer to od žene čini nedostatak ljubavi.
Psiholog Anna Kirjanova