Svi kojima je bar jednom bio zapušen nos, složiće se s tim, da se želimo što pre osloboditi tog osećaja. Sam nedostatak nosnog disanja stvara nam najviše smetnji.
Kao rezultat, dišemo kroz usta, što dovodi do suvog grla i kašlja. Istovremeno nedostatak kiseonika izaziva glavobolju, loše raspoloženje, razdražljivost.
Povratiti normalno disanje  je važan korak u lečenju prehlade i to možete uraditi  kod svoje kuće. Ako se budete pridržavali sledećih uputstava, to možete učiniti u toku jednog dana.
Izmasirajte tačku između obrva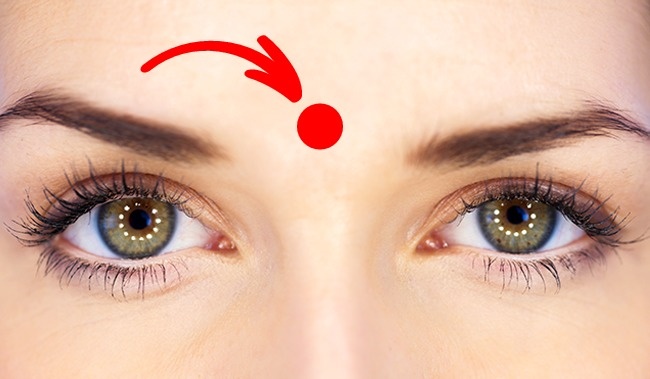 Lagano i čvrsto masirajte tu tačku jedan minut. Ova masaža utiče na sluzokožu nosa:
♦ sprečava upalu i isušivanje nosne sluznice,
♦ deluje preventivno
♦ smanjuje pritisak u čeonim sinusima.
Delujte na nozdrve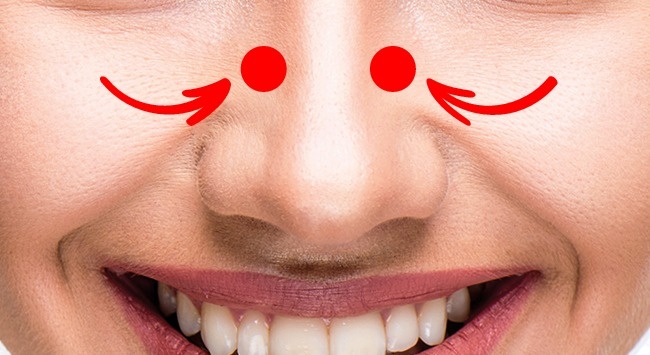 Nežno pritiskajući kažiprstom i srednjim prstom, pravite kružne pokrete u oblasti nozdrva, u trajanju od 1-2 minuta. Na ovaj način će se osloboditi nosni putevi i lakše ćete moći da izduvate nos.
Masirajte tačku između nosa i gornje usne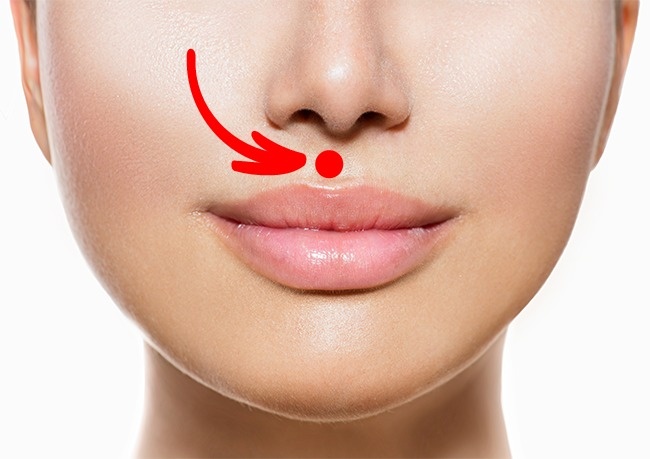 Laganim pokretima masirajte oblast između nosa i gornje usne 2-3 minuta. Ova masaža može da pomogne da se smanji otečenost u nosu.
Koristite ovlaživač vazduha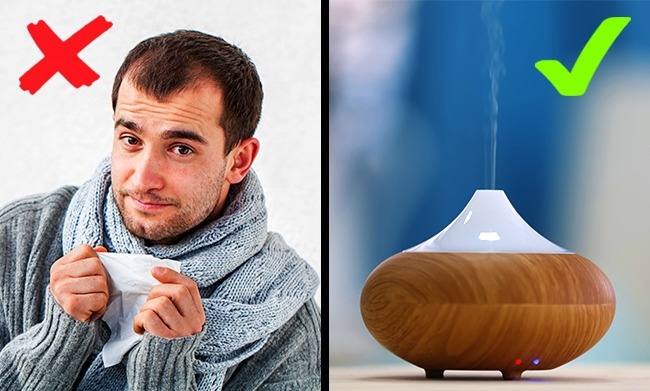 Kada je vlažnost vazduha ispod 40%, nosna sluznica se suši i ometa slobodno disanje. Ako, pak, imate dosta sekreta, a vlažnost vazduha je niska, može doći do razvoja bakterija. Optimalne vrednosti vazduha su od 40% do 60%.
Zagrejte nozdrve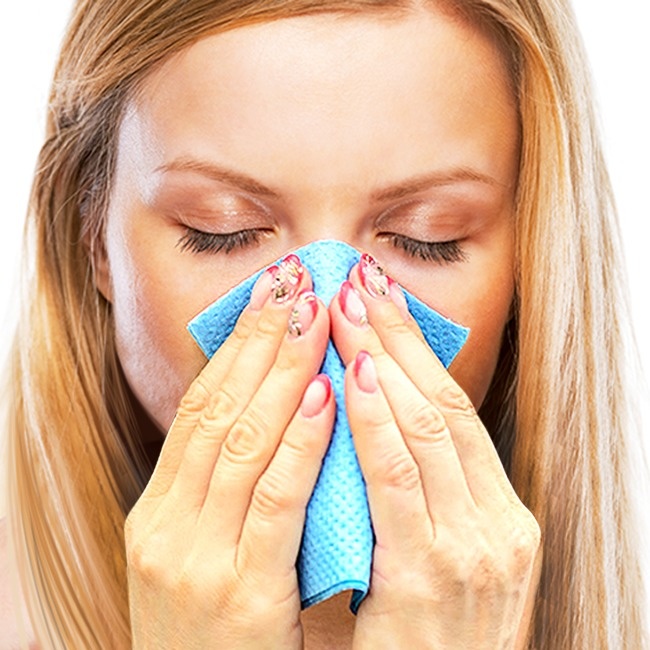 Uzmite toplu maramicu (možete je ugrejati u mikrotalasnoj ili je natopiti u vreloj vodi, a potom iscediti). Obloga ne treba da bude vrela, već prijatna. Toplota će sekret učiniti tečnijim. Nakon ove procedure izduvajte nos ili isperite nos fiziološkim rastvorom.
Ako je kijavica izazvana alergijom, bavite se fizičkom aktivnošću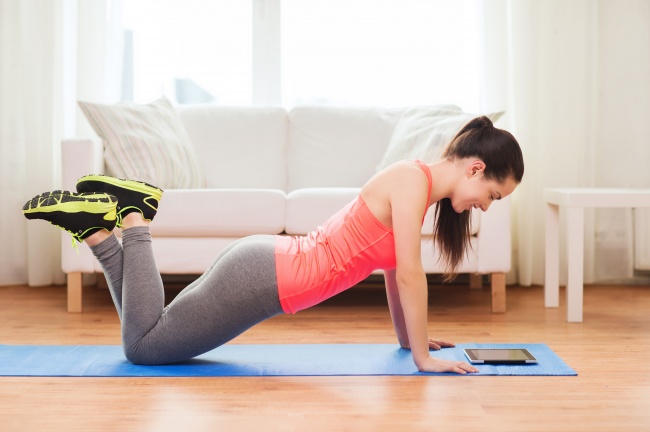 Kada se otkucaji srca ubrzaju, a telo se zagreje, mnogo je lakše izduvati nos, jer se nosna sluz razredi. 15 minuta vežbanja je sasvim dovoljno da se rešite kijavice, izazvane alergijom (ukoliko izbegavate alergene).
Čitajte još: Kako za 5 minuta izlečiti curenje nosa. Savet kineskog lekara.