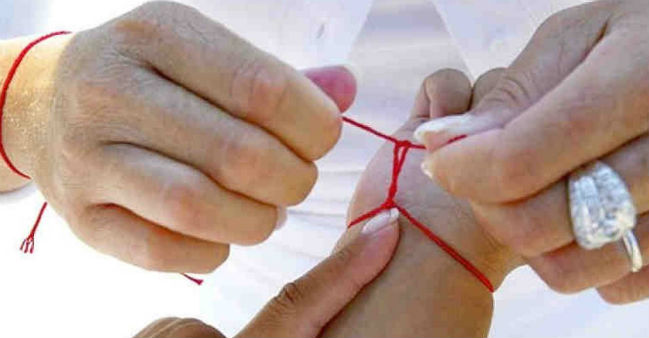 Vuneni konac na zglobu. U čemu je njegova isceliteljska moć?  Nose ga naše bake, vezuju ga svojoj deci i unucima. One veruju da crveni vuneni konac može spasiti i zaštititi od bilo kog uroka. 
Sećam se kada sam bila mala, povredila sam ruku u školi na času fizičkog. Mama mi je vezala na zglob vuneni konac, koji je izvukla iz čarapa koji je štrikala moja baba. Ja sam se bunila, ali zaista je pomoglo!
Postoje mnogo mitova o njemu, ali u stvarnosti to je samo – narodna medicina. Postoje tvrdnje da vuneni konac na ruci oslobađa čoveka bolova u zglobovima. Lekari ne komentarišu takvu činjenicu, međutim priznaju njeno postojanje. Vuneni konac utiče na cirkulaciju, jer upalna reakcija počinje usporenjem krvotoka. Takođe služi kao izvor manjeg statičkog eliktriciteta.
Kako deluje vuneni konac?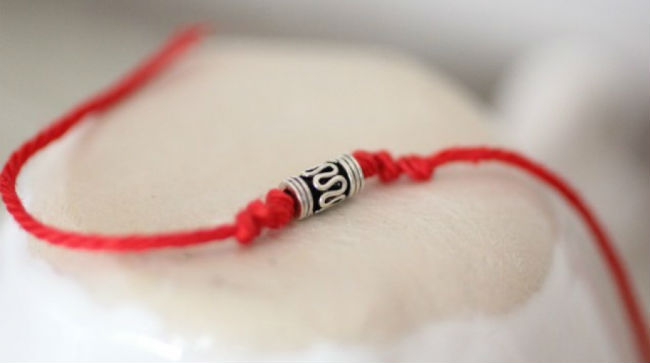 Higijenski najzdravija termoregulaciona materija je vuna. Njena struktura omogućava koži da diše.  Štaviše, poseduje lekovita svojstva. Od davnina su se ljudi oslobađali zubobolje, glavobolje, bolova u leđima, tako što su  na bolno mesto stavljali komad prave prirodne vune. Takođe su   prevremeno rođenu decu stavljli u runo ovce.
Stvar je u tome da prirodna vlakna vune, ošišane i netretirane  bilo kojim hemikalijama, prekrivene životinjskim voskom – lanolinom (koji se razlikuje od drugih materija, koje sadrže druge sterine, kao što je  holesterin), odlično se upijaju  u kožu i umiruju je. To je gusta masa žute ili žutobraon boje, karakterističnog mirisa  i sadrži 12% od težine vune. Ovu posebno dragocenu supstancu izdvajaju da bi je koristili za pravljenje kozmetičkih krema i masti.
Ako koristiti posteljinu od prirodne vune, postojeći lanolin (koji se topi na temperaturi tela), lako prodire u kožu. Na taj način blagotvorno deluje na mišiće, zglobove, kičmu, ublažava bolove i povećava cirkulaciju krvi. Toplotna provodljivost vune je niža od mnogih tekstilnih materijala.
Postoje verovanje, naših baka, da se vunenim koncem mogu se izlečiti bradavice. I evo na koji način:
Ukoliko je bradavica na prstu, veže se crven vuneni konac na zglob ruke (ako je na nozi – na skočni zglob).  Nosi se 2 nedelje. Posle skinuti i zakopati u zemlju. Kada  konac istruli (a desiće se to za oko mesec dana) – nestaće i bradavica.