Masaža se primenjuje vekovima i smatra se najefikasnijim sredstvom koje omogućava da sačuvamo zdravlje. Zbog toga u poslednjih deset godina vidimo porast popularnosti masaže. U njen pozitivan uticaj na čovekovo zdravlje više niko ne sumnja.
Na žalost, ljudi kojima je masaža neophodna, pre svega oni koji vode aktivan način života, prezasićeni stresnim situacijama, najčešće ne mogu da pronađu slobodno vreme za posetu salonu za masažu.
Zbog toga, evo petominutne masaže prastiju koja se radi u bilo koje vreme, na svakom mestu, u kući, na poslu, na putovanju. Jednostavna je i dobijamo maksimalno pozitivan efekat za minimalno vreme. Masažom prstiju opustićemo napete mišiće, bićemo radno sposobniji i srećniji.
Postupak masaže: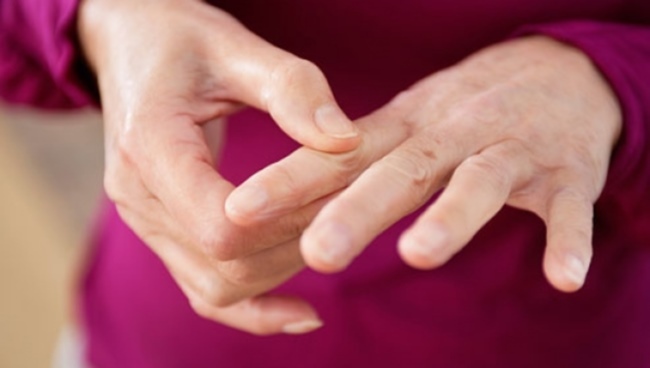 Vežba 1
Uhvatite mali prst palcem i kažiprstom, lagano ga protresite, da bi otklonili mišićnu napetost. Zatim, dok vam je to prijatno, vrtite mali prst u smeru kazaljki na satu. Posle 10 sekundi promenite smer. Nakon toga, na isti način ovu vežbu uradite i sa ostalim prstima na ruci.
 Vežba 2
Pritiskanjem korena svakog prsta, možete izazvati povećanje životnog tonusa. Na kraju palca nalazi se refleksna zona vezana za pluća , te delovanjem na nju pomažete da oslobodite disajne puteve i nosne šupljine.
 Vežba 3
Stisnite ruku u pesnicu , ali tako da unutra ostane prazan prostor i unutra stavite palac druge ruke. Skupite pesnicu, čvrsto zahvativši palac i lagano ga vucite, kao da pokušavate da ga rastegnete.. Zatim to isto uradite i sa drugim prstima.
 Vežba 4
Na kraju protresite šake. Potrebno je da u njima osetite toplotu i opuštenost.