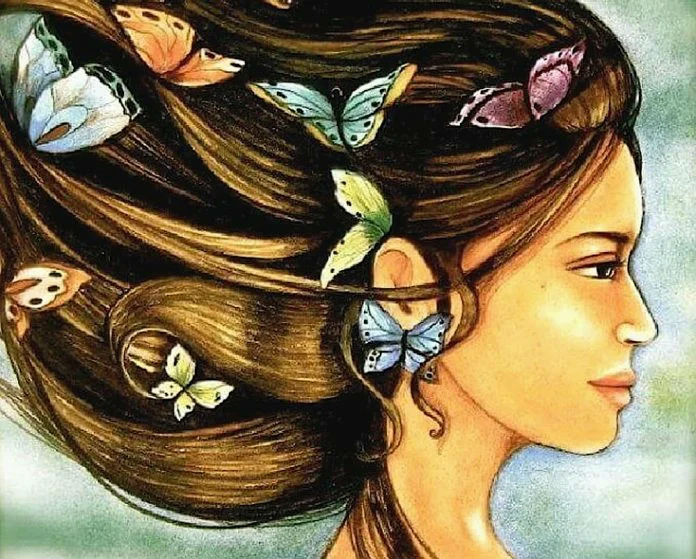 Kada žena donose odluku da prekine patnju i laži. Kada žena kaže iz dubine svog srca: "Dosta je bilo". Čak ni hiljadu vojnika ega, niti sve zamke iluzije, ne mogu je zaustaviti u potrazi za svojom ličnom istinom.
U tom trenutku otvaraju su vrata njene duše i počinje proces zarastanja rana. Proces koji će je vratiti sebi, svom pravom životu. Niko nije rekao da je ovaj put lak, ali to je "put". Ova odluka samo po sebi otvara direktnu liniju sa svojom divljom prirodom i tu počinje pravo čudo".
Um i duša imaju svoje sopstvene cikluse i godišnja doba koja putuju različitim stanjima aktivnosti i usamljenosti, istraživanjima i otkrivanjima. Kada je žena zrela, odnosi sa njom su drugačiji. Čak i odnos sa  samom sobom ide korak dalje. Recimo da žena oko 40. godine oseća potrebu koju ne može ignorisati: da se vrati sebi. Ovo je emocionalna tačka u kojoj učimo da pozdravimo naša osećanja u pravo vreme, da plešemo i smirimo se s njima.
To je trenutak kada se duša više voli nego greške. Od ovog doba, voleći nama bliske ljude, otkrivamo spokojno srce,  koje nam pomaže da shvatimo kakva smo mi stvorenja, sa našim snagama i našim slabostima. Svi imamo oboje i to nije loše, sasvim suprotno.
Povratak duše znači upoznavanje sa svim što nam se dogodilo u našem unutrašnjem životu i suočavanje sa rešavanjem sukoba stvorenih u ciklusima pre zrelosti.
Zrela ljubav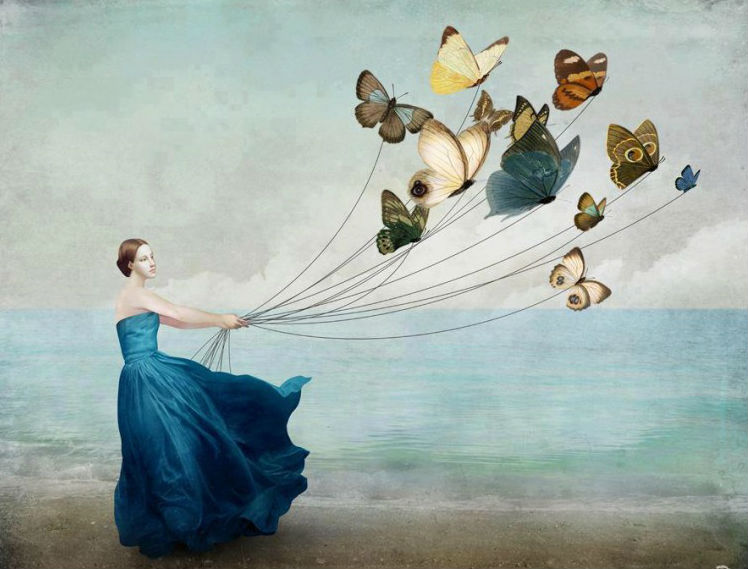 "​Zrela ljubav znači zajednica pod uslovom očuvanja sopstvenog integriteta, individualnosti."

​-Erich Fromm-
​Nije lako sazreti u ljubavi, ali kada jednom uspemo, rađa se snažan osećaj ljubavi prema dostojanstvu i poštovanju. Ove vrednosti, počev od određenog uzrasta i od određenih iskustava, utiču na naša osećanja.
Zrela žena prevazilazi svoju sposobnost da voli kada shvati da je istinska transcendencija osećanja sumirana u  razmišljanjima o sebi i sopstvenim promenama.
Vremenom, ženski svet zrači čistoćom koju ugrožava korumpirano društvo, što uzrokuje da žene zatraže utočište u sebi, ne da pobegnu kada nešto postane teško, već da se suoče sa tim.
Stoga razumeju da njihov pravi dom nije neko mesto daleko od sveta, već u njima samima. Na neki način, zrela ljubav je posledica procesa individualizacije, koji može biti vrlo bolan.
Taj process se kod nekih javlja ranije, a kod nekih kasnije, ali svemu tome prethodi nekoliko godina odvraćanja i isključivanja njenog emocionalnog identiteta.
Obraćajući pažnju ili ne, proces zrelosti nam skida kožu, za koju smo verovali da je naša i za koju smo se držali svom svojom snagom.
Ovo patnja zbog gubitka kože čini da žena već dugo živi sa delom njene nepotpunosti, što joj pomaže da ojača istinsku emocionalnu podlogu.
U svakom slučaju to je prilika da žena oporavi neka svoja jedinstvena i lična blaga kao što su dva stuba emotivnih sloboda: odlučnost i samopouzdanje.
Kao rezultat toga, žena postiže veliku mudrost koja čini da ona živi i doživljava ljubav na drugačiji, jedinstven i transcendentan način. Na neki način, ona je sposobna da se hidrira i obnovi, osećajući se u potpunosti ispunjenom.
Kao što kažu: sve žene održavaju tajni život i moćnu silu punu dobrih instikata, kreativnosti i mudrosti koja sadrži moć teritorije koja je još neistražena: fantastičan svet ženske psihologije.
Još: Žene posle četrdesete. Za njih život tek počinje!