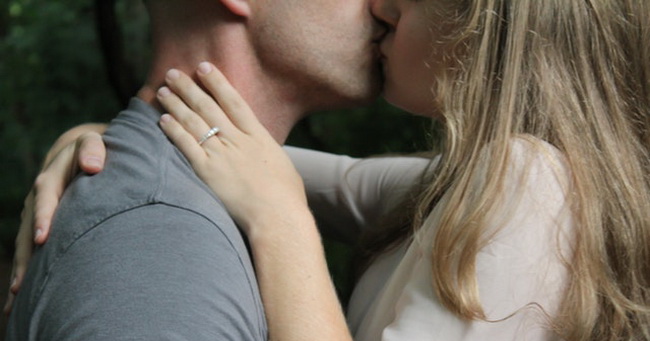 ​"Ono što ti tražiš, traži tebe." ~ Rumi
Ljubav nas podstiče da osećamo različite emocije: zabrinutost, strah, predviđanje nečeg neverovatnog i rizičnog. Ljubav – to je nešto neobjašnjivo. Ona može da nas plaši. A to je i neverovatno lep osećaj.
​Upoznate čoveka i shvatite da vas privlači kao magnet. Odlučujete da pokušate da izgradite odnos sa njim. Želite da delite svoj život i svoje interesovanje sa nekim. Budimo iskreni sa sobom – svi mi želimo pored sebe čoveka sa kojim možemo deliti i radost i tugu.
U ljubavi ne postoje nikakve garancije. Možete se zaljubiti u čoveka koji vam neće uzvratiti ljubav. On će se jednostavno hraniti vašom ljubavlju prema njemu.
Možete sresti čoveka sa kojim će se odnosi (pre ili kasnije) prekinuti.
Dešava se i drugačije. Možete sresti čoveka koji će biti vaša srodna duša. Prihvatiće vas takve kakvi jeste. Neće videti ništa strašno u tome da vam ponekad treba da budete sami. Razumeće vas više nego bilo ko drugi.
Takva ljubav se dešava iznenada, kao udar munje. Ona omamljuje i obeshrabruje. Ali odjednom shvatate da je sve došlo na svoje mesto. Imate odgovore na sva pitanja koja su vas nekada mučila. Sada reč "dom" kod vas neće biti povezana sa određenim stanom ili mestom. Ta reč će biti povezana sa određenim čovekom.
Taj čovek će zapaliti vatru u duši. Jarki plamen će osvetljavati sve okolo. Činiće vam se da su zvezde na nebu postale svetlije. U trenutku kada su vam se pogledi ukrstili, ozarili ste se. To ozarenje dolazi kod svih nas. U dubini duše, svi mi to osetimo (u nekom trenutku).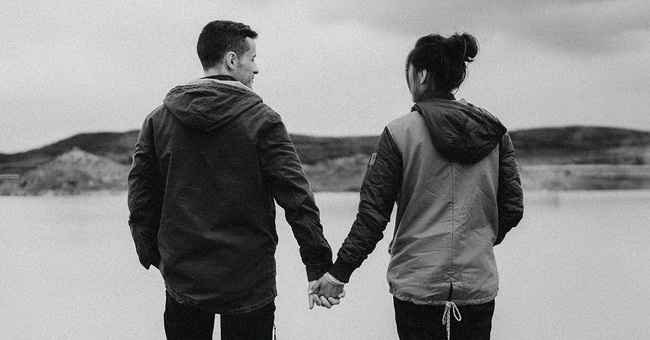 Upravo taj čovek će vam pružiti bezuslovnu ljubav i pokazati ceo svet. Pored takvog čoveka će vam biti spokojno. Osećaćete se sigurno.
Pored takvog čoveka nećete se bojati da pokažete svoju slabost i ranjivost. Sa tim čovekom možete podeliti najintimnije tajne. Bićete sigurni da će ih taj čovek pažljivo čuvati.
Čovek koji bezuslovno voli pričaće vam mnogo. To što nikada ranije niste čuli.
U jednom trenutku setićete se prošlosti i naučićete da cenite upravo vaše odnose, jer ste konačno našli ono što ste dugo tražili. Ponovo volite i voljeni ste. Vaša srodna duša će iskreno verovati da je ljubav najmoćnija pokretačka snaga na svetu.
Bezuslovna ljubav pružiće vam čisto zadovoljstvo i istinsku slobodu. Čovek koji bezuslovno voli, poštuje sebe i svog partnera.
​Takav čovek neće vas ograničavati u komunikaciji sa vašom porodicom ili prijateljima. Naprotiv, on će vas podsticati da komunicirate sa njima što je moguće češće, jer pored vašeg zajedničkog života, morate imati i svoj. Takav čovek shvata koliko je važno voleti ne samo nekog, već i samog sebe.
Bezuslovna ljubav će izlečiti vašu dušu i srce.
Međutim, bezuslovna ljubav to nisu samo radost i leptirići. To nije bajka. Čovek koji bezuslovno voli će vam sigurno pomoći da naučite nekoliko lekcija o životu. To će biti prilično složen i čak bolan proces.
Takav čovek će vas naučiti da uspostavite adekvatne granice u komunikaciji sa drugim ljudima. On će vas naučiti da prihvatite sebe takvim kakvi jeste, sa svim vašim manama i nedostacima. Više se nećete bojati samih sebe. Jer, na ovom svetu, niko nije savršen i ništa nije idealno.
Čovek koji voli bezuslovno, voli svim srcem. On je spreman da oprosti gotovo sve.
Bezuslovna ljubav će vas podstaknuti da se razvijate, budete bolji nego što ste (ili možete biti).
Najveća stvar koju možete naučiti na ovom svetu je da volite i budete voljeni. Ovo ćete razumeti samo tada kada sretnete čoveka koji će vas bezuslovno voleti.