Muž ju je naučio da se šminka, da njiše kukovima, da čita klasičnu literaturu i da se lepo ponaša u društvu.
Njihova ljubav uznemirila je čitavu Italiju, ali njih dvoje su dozvolili sebi da budu srećni..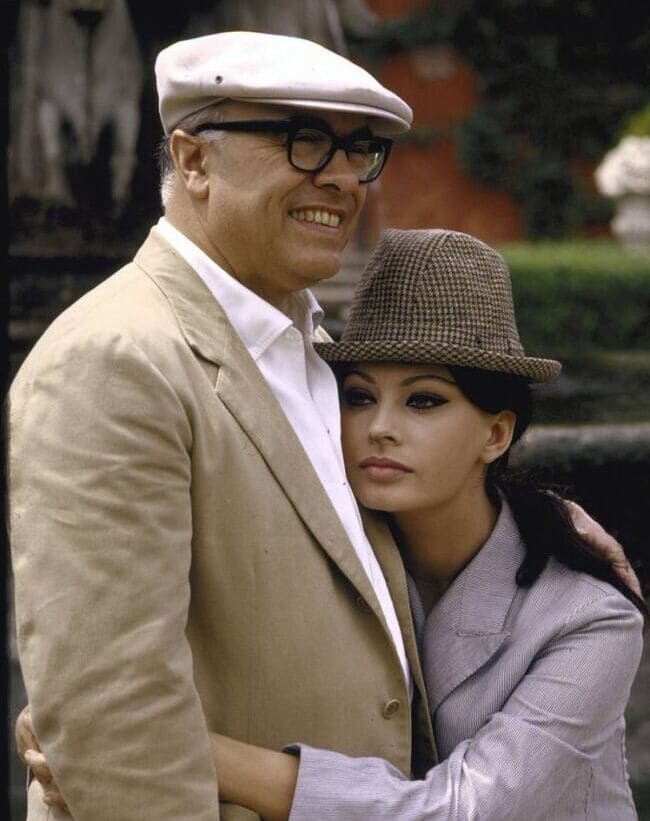 Karlo Ponti je rekao Sofiji Loren da je jako dobra, te da će postati filmska zvezda, ali mora da smrša, da steše bokove i da malo skrati nos. Sofiji je bilo neprijatno da to čuje: volela je sebe i način na koji izgleda. Rekla je da neće ništa da prepravlja na sebi.
Nakon tih reči, Ponti ju je beskrajno poštovao: navikao se na činjenicu da su devojke spremne da učine sve kako bi postale poznate.
Nije mogao da se odrekne ideje da od Sofije Loren napravi zvezdu. Kasnije je objasnio da se osećao poput zlatara koji u svojim rukama drži veoma redak i vredan dijamant.
Ponti je mesecima vodio računa o njoj: učio je kako da govori bez napuljskog akcenta, kako da se šminka i češlja a da ne izgleda kao provincijalka. Primorao je da čita klasičnu literaturu i sluša klasičnu muziku.
Čak ju je naučio da hoda njišući kukovima: stavljao je stolove sa fiokama u cik – cak, a Sofija je prolazila između njih i bokovima zatvarala fioke.
Pošto je njeno pravo ime Sofija Vilana Šikolone, Ponti je izmislio pseudonim Sofija Loren po kojem je postala poznata.
Sofija Loren i Karlo Ponti živeli su zajedno pola veka. Sofija je stalno govorila da bez supruga ne bi bila to što jeste, te da joj je sam Bog poslao tu ljubav.
Sofija Loren: U čemu je tajna moje lepote