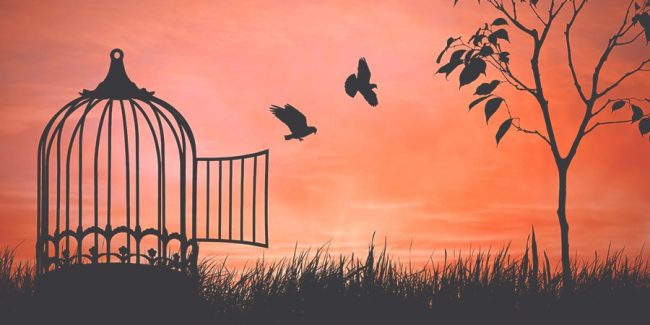 Svi smo mi rođeni slobodni. Rođeni da poštujemo sve oblike života. Zato… Ne dopustite da vas dotakne ko hoće, naročito svojom zlobom. Zato… Ne dajte da vas ponizi svako. I zapamtite da čovek koji vas voli neće tražiti kako da vas povredi, već kako da vas usreći, kako da vam stavi osmeh na lice.
Podeliti radost oko sebe. Svi smo mi različiti, u tome je lepota i sklad na ovom svetu. Harmonija mora da postoji, mi ljudi kvarimo sve. Harmonija mora da postoji i u nama, i oko nas, uprkos svim tugama, uprkos svemu.
Reči i dela su odraz onoga što čovek nosi iznutra. Što god nosili u srcu, dobro ili loše, izlazi van i nije teško osetiti. Samo ono što čovek nosi u sebi, može i da izađe iz njega.
Mnogi nisu vredni naše suze niti našeg vremena a mi im ipak dajemo… Dajemo sebe, dajemo nove šanse. Verujemo da se dobre stvari ne dobijaju ako se ne borimo. Verujemo…
Verujemo najčešće pogrešnim ljudima… Ljudima koji lutaju izgubljeni bez smisla i cilja, ne shvatajući šta je smisao života. Traže nešto a sve to je u njima, i oko njih. Siromašni ljudi… Siromašni duhom i prazni… Siromašni jer nisu ništa razumeli… Ljudi koji rade i žive za tamnu stranu života. To je pogrešno. A mi verujemo…
Mnogi ljudi su glasni, obećavuju brda i doline, dižu buku i onda samo nestanu a za njima ostane trag dima. Ne zadržavajte ih… Ne zadržavajte one koji žele da odu od vas. Ne zadržavajte one koji vas povređuju i unesrećuju. Ne zadržavajte one zbog kojih neki drugi ne mogu da dođu do vas.
Pogledajte sebe u ogledalu… Pogledajte sebe bez kajanja i osećaja krivice. Pogledajte sebe i shvatiti da sve ima svoje vreme. Vreme za sadnju i vreme za branje plodova.
Sve se dešava sa razlogom. I uvek postoji izlaz i rešenje 
Uvek, čak i iz najgorih situacija. Svi imamo svoj put. A put je direktan od glave do srca. Samo negovati taj put, učiti i naći meru, i granicu u svemu.
Nemojte se osećati beskorisno, nemojte misliti da vi nemate šta da podarite ovom svetu. Verujte u sebe, svoj trud, svoje reči i dela. Ono što vi imate da date ovom svetu, možda vama izgleda beskorisno ali nekome je to dar koji je čekao.
Zagrlite svet oko sebe. Zagrlite sebe! Budite zahvalni za sve, i za svoje slabosti i mane, i za svoje hrabrosti i vrline. Učite i rastite duhovno, to je najvažnije.
Čuvajte mir u sebi. Najvažnije je kako vi vidite sebe! Svi smo mi rođeni slobodni.