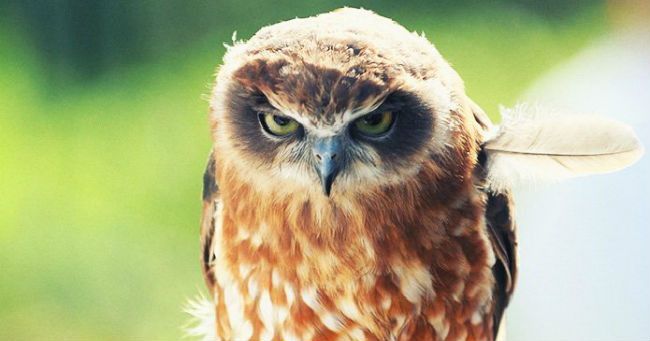 Primer kako vera u ozdravljenje deluje bolje od bilo kojeg leka.
U Pariz je 1778. godine stigao lekar i naučnik Franc Mesmer. Proučavao je životinjski magnetizam – naučni pravac prema kome telo svakog čoveka sadrži magnetnu supstancu, pomoću koje se mogu postići fantastični rezultati u lečenju.
Održavao je demonstracije na kojima je prikazivao delovanje sile životinjskog magnetizma i pozivao sve koji pate od melanholije (koja se danas naziva depresija) i druge pacijente da na sebi osete te sile. Mesmer je iznajmio luksuzan stan i postavio na prozore mistične vitraže, koji su zajedno sa ogledalima obloženim zidovima stvarali hipnotički efekat.
Posetioce bi na ulasku okružili egzotični mirisi i arome, čuli su se umirujući zvuci harfe. U sredini salona stajala je posuda puna "namagnetisane" vode. Od posetilaca se tražilo da zauzmu mesta oko posude i uhvate svoje susede za ruke. U sobu bi zatim ušli pomoćnici – snažni mladići i divne devojke. Oni su prskali vodom učesnike seanse i utrljavali im u kožu životvornu vodu, masirali im tela.
Ubrzo je sve zahvatalo uzbuđenje: neki su plakali, drugi se tresli, treći se histerično smejali. Usred najvećeg uzbuđenja, ulazio je Mesmer, u belom ogrtaču i umirivao svakog prisutnog magnetnom trubom. Svi bi se umirili i to je bio kraj seanse. Mnogi su se izlečili.
Mesmer je ušao u modu. Podržala ga je čak i francuska kraljica Marija Antoaneta. Broj njegovih sledbenika je rastao. Međutim, na vrhuncu njegove popularnosti objavljen je naučni izveštaj o rezultatima ispitivanja životinjskog magnetizma. Zaključak naučnog odbora je bio sledeći: nije ustanovljen životinjski magnetizam, a efekat je objašnjen samo masovnom histerijom i autohipnozom. Mesmer se nakon toga morao povući, ali kult mesmerizma nije jenjavao još dugi niz godina i ljudi su nastavili da se njime "leče".
Često se sreću takvi slučajevi "isceljenja" – u religijama, na seansama psihoterapeuta, u magijskim i šamanskim ritualima, kod netradicionalnih iscelitelja i parapsihologa. Začudo, bez obzira jesu li se ljudi lečili kod iscelitelja ili šarlatana, za novac ili besplatno – oni su ipak uspevali da se izleče.
Razlog tome je što iscelitelji često nisu ti koji leče, već sama vera u izlečenje. U nauci se to naziva placebo efekat – kada se ljudi koji uzimu običnu pilulu od skroba, verujući da je to lek, odjednom osete mnogo bolje.
Ovi primeri pokazuju da u čoveku postoje rezervne snage, koje mogu da učine čuda. Sa te tačke gledišta, Mesmer nije bio šarlatan. I sam je verovao u ono što radi, inače ne bi dozvolio naučnoj komisiji da dve godine proučava njegov rad. On zapravo nije bio lekar, već genijalan psihoterapeut.
Samo što se u ono vreme još nije znalo za takvu vrstu "isceljenja".