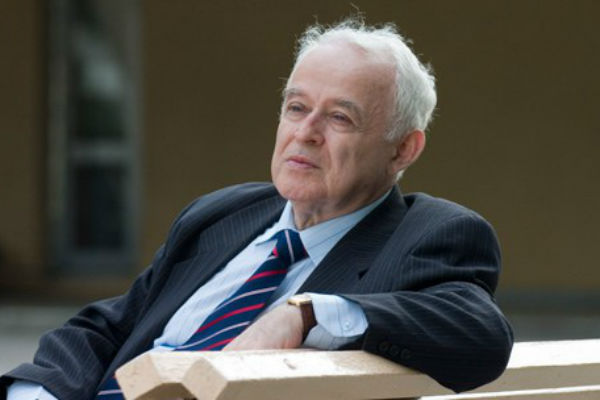 Mihail Litvak je doktor, psihoterapeut i jedan od najpriznatijih psihologa u svetu. On je, takođe, prvi čovek koji je razvio sistem zvani "Psihološki aikido", i prvi koji ga je upotrebio.
Prema dr. Litvaku, važno je razumeti okruženje i sebe. Sledećih 20 saveta dr Litvaka će vam pomoći u rešavanju mnogih životnih situacija:
1. Ako čovek ne može da kaže ništa dobro o sebi, a želi nešto da kaže, on počinje da govori loše o drugima.
2. Grizi nauku, a ne grlo svom bližnjem, ako zaista želiš nešto da zagrizeš.
3. Depresivno stanje je dato čoveku da bi razmišljao o sebi.
4. Niko nikoga ne odbacuje, samo neko ide napred. Onaj ko je zastao, smatra da je odbačen.
5. Ako dobro mislite o sebi, zašto je potrebno da još neko dobro misli o vama?
6. Radi šta želiš i ne pitaj za dozvolu. Nećeš je dobiti.
7. Sposobnost da se voli i da se dobro podnosi samoća pokazatelj je duhovne zrelosti. Sve najbolje radimo kada smo usamljeni.
8. Nezrela ličnost često zna, ali ne ume. Zrela ne samo da zna, već i ume. Zato nezrela ličnost kritikuje, a zrela dela.
9. Ja ne znam put do uspeha, ali znam put do neuspeha – to je želja da se svidimo svima.
10. Nema muške ili ženske logike, postoji sposobnost ili nesposobnost da se mudro misli.
11. Želiš da saznaš svog glavnog neprijatelja? Pogledaj u ogledalo. Izbori se sa njim i ostali će se razbežati.
12. Postigni uspeh – proći će uvrede.
13. Sa prijateljima je prijatno razgovarati, sa neprijateljima korisno.
14. Postoji samo jedan validan razlog za prekid veze i prestanak radnog odnosa – nemogućnost ličnog rasta u datim okolnostima.
15. Treba deliti samo radost i sa prijateljima i sa neprijateljima. Prijatelj će se obradovati, a neprijatelj uzrujati.
16. Ne juri sreću, i naći ćeš mesto gde ona obitava. I sreća će te sama naći. Mogu da ti kažem mesto gde obitava tvoja sreća – u tebi samom. A put do nje je maksimalan razvoj svih svojih sposobnosti.
17. Sreća je "nusproizvod" pravilno organizovanog delovanja.
18. Ako nekom nešto želiš da dokažeš, znači da živiš zbog onoga kome želiš to da dokažeš. Ako živiš zbog sebe, onda nema potrebe da nekome nešto dokazuješ.
19. Mašta – to je glas naših sposobnosti. Tako ja ne maštam da pevam u operi. Nemam ni glas, ni sluh. A ako bih maštao, u skladu s tim mašta bi podgrevala moje sposobnosti. Zbog toga bih se trudio da dospem u operu.
Samo treba razmišljati kako taj san ostvariti. Ovde je glavno ne žuriti, tada se snovi ostvaruju relativno brzo. Dobro je kada čovek može da kaže o sebi sledeće: "Ja se bavim samo pokušajima da ostvarim svoje snove."
20. Bolje je komunicirati s dobrom knjigom, nego s praznim čovekom.
Još: Savet psihologa: kako reagovati na sopstvene greške i u kom pravcu usmeriti emocije