Sve brži tempo života, obilje stresnih situacija i neprestani umor koji nam oduzima snagu, izazivaju depresiju. Nažalost, to je stvarnost koju ne možemo izbeći, ali zato možemo povratiti energiju. Evo jednog efikasnog načina.
Na stres treba gledati kao na bolest i zato je najbolji način da se izborimo s njim – fizička vežba. Ruski stručnjak za zdrav život, Aleksandar Droženikov, preporučuje za borbu protiv stresa jednu vrlo jednostavnu, ali efikasnu vežbu. Tekst ima propratni video, ali pokušajmo da ga prvo portumačimo zajedno.
Vežba se radi u sedećem položaju. Najbolje je da se udobno smestite u fotelju, ali ne smeta ni ako sednete na stolicu ili tabure. Noge razmaknite u širini ramena, laktove naslonite na kolena, šake opustite, a grudni koš blago savijte.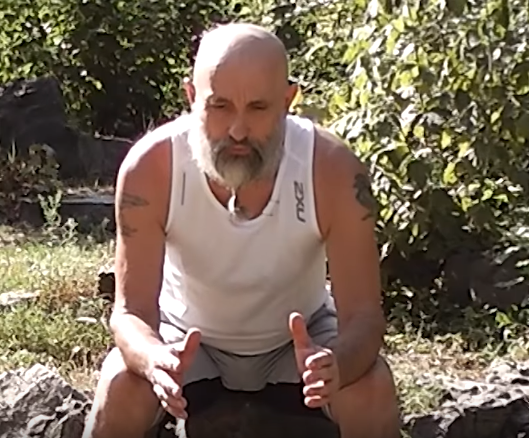 Najvažniji element ove vežbe je duboko i ravnomerno disanje. Kada telo postavite u zadati položaj, počnite vežbu disanja. Prvo udahnite što dublje, počevši od stomaka koji se time nadima. Udah treba da traje sve dok zatim ne ispuni čitava pluća. Nakon toga, smenjuje ga duboki izdah.
Za sve to vreme, koncentiršemo pogled na unutrašnju stranu ruku, dok zamišljamo da držimo balon ili meku loptu srednje veličine. Dok izdišemo, polako skupljamo ruke, a prilikom udaha zaustavljamo pokret.
Nastavljamo vežbu oko 3 minuta, možemo i duže, sve vreme se koncentrišući na pritisak koji vršimo na zamišljeni balon.
Ukoliko ova vežba nije dala rezultat, možete isprobati sledeću: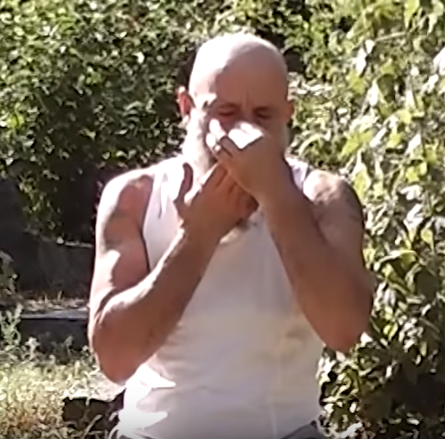 Duboko udahnemo na nos, a zatim usta i nos pokrijemo šakom i u tom položaju trudimo se da udahnemo. Preporučuje se da vežbu ponovite do 4 puta. To će vam pomoći u oslobađanju od stresa, normalizovati rad srčanog mišića i otkloniti probadanje.
Lepota ovakvih vežbi je u njihovoj jednostavnosti i efikasnosti. Uvek možete odvojiti nekoliko minuta za njih, čak i na poslu.
U ovom videu možete pogledati kako autor objašnjava tehniku izvođenja vežbi: