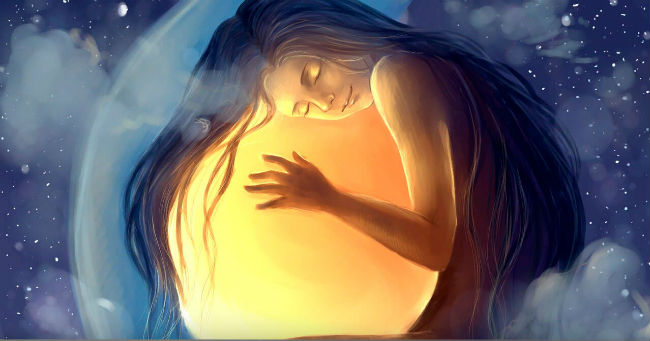 Glavno kod žene, to što je čini jakom i privlačnom, je njena energija.
​Žena može da bude istinski srećna samo tada, kada se ostvaruje prvenstveno kao žena. Tek tada se može ostvariti kao majka, kao član društva, i kao profesionalac u poslu. Glavno kod žene, to što je čini jakom i privlačnom – je njena energija.
Ali postoji 10 stvari koje je ubijaju. Ne dozvolite da ubijete svoju ženstvenost i energiju, jer od toga zavisi vaša sreća.
Šta ubija žensku snagu i energiju
1. Prevelika komunikacija sa spoljnim svetom
Žena treba da komunicira sa onima koji je vole. Ona ne bi trebalo da izlazi iz svoje zone udobnosti. Muškarac treba da komunicira sa onima, koji ga ne vole, tako se razvija, prevazilazi teškoće. Jedna od najvećih grešaka žene je što se bave time što ne vole. To joj oduzima veliku količinu energije.
2. Nedostatak nege tela i vežbanja
Žena povećava energiju kada vodi računa o svom zdravlju i lepoti. Zapuštena i bolesna žena je slaba, kako fizički tako i energetski.
3. Nedostatak emocija
Mnoge žene veruju da je neophodno pokazati samo pozitivne emocije, da treba da misle pozitivno, uvek da se osmehuju i budu dobro raspoložene. Međutim, negativne emocije, suze i histeriju, žena mora da pokaže, ne svima odreda, već tome kome veruje, svojoj bliskoj osobi. Pored nje uvek treba da bude osoba pred kojom  ne treba da se pretvara I  može da ispolji bilo koje emocije. Emocionalna izolacija oduzima žensku energiju.
4. Nedostatak hobija
Žena dobija ogromnu količinu energije i pozitivnih emocija od toga, šta ona voli da radi. Ona obavezno treba da ima hobi i hobi treba da podržava njen muškarac. Žena treba da se ostvari u tome što joj se dopada, da li je to ples, pletenje ili nešto treće nevažno je.
5. Nedostatak stvaralaštva
Ako žena ništa ne stvara, njena energija stagnira. Sve što žena  radi rukama – je stvaralaštvo, da li je to čišćenje, kuvanje, baštovanstvo ili stvaranje enterijera. Stvarajući nešto lepo, žena sama postaje lepa. Ako žena u slobodno vreme ceo  dan leži i ništa ne radi, uskoro će degradirati i izgubiti svu svoju energiju.
6. Želja da rukovodi
Žena treba da inspiriše a ne da rešava probleme. Rukovođenje nije njena prirodna suština.
​7. Muške dužnosti
Kada žena radi muški posao, gubi ženstvenost. U početku, žena koja obavlja muške poslove može izgledati nekome seksi, neobična i privlačna, ali tokom vremena, ona  dobija više muške energije.
8. Suparništvo
Ženska energija se uništava pri prisustvu suparništva ili takmičenja sa drugom ženom. Kod žene ne bi trebalo da postoji želja da se bori za nešto, da dokazuje da je ona bolja, lepša i inteligentnija. Ona je od postanka najbolja.
9. Odsustvo prijateljica
Ženi je neophodna komunikacija sa drugim ženama, to je još jedan snažan izvor energije.
10. Nedostatak ličnog vremena
Žena mora da ima vreme za sebe, za svoje lične stvari.
Pazite svoju žensku energiju i punite je. Ne pokušavajte da pobegnete od toga što je priroda uložila u vas.