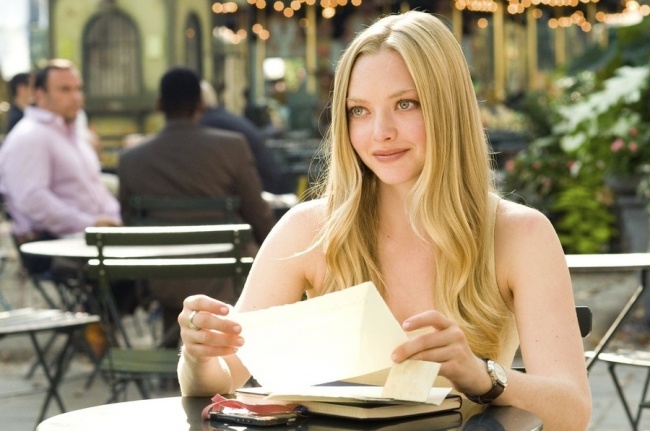 Pre nekoliko godina u časopisu Reader's Digest pojavio se članak o izuzetnoj nastavnici, te su svi učenici, nakon jednog školskog zadatka, poverovali u sebe i svoje snage. Delimo sa vama ovu mudru lekciju koja će oduševiti svakoga.
Jednom je nastavnica matematike iz Minesote zadala učenicim sledeći zadatak: da svako od njih napravi spisak razreda, razmisli, i pored svakog imena napiše šta mu se najviše sviđa (navede pozitivne osobine, koji mu se najviše sviđaju kod te osobe).
Na kraju časa, nastavnica je pokupila papire. To je bilo u petak. Preko vikenda, ona je obradila sve rezultate i u ponedeljak podelila svakom učeniku papir, na kojem je bilo nabrojano ono dobro što su o njemu uvidela druga deca iz razreda.
Deca su čitala… Tu i tamo, moglo se čuti  šaputanje: "Nije valjda, zar je ovo sve o meni? Nisam ni znao da me tako vole…"
Oni nisu komentarisali rezultate u učionici, ali je nastavnica bila je sigurna da je ostvarila svoj cilj. Njeni učenici su poverovali u sebe.
Nakon nekoliko godina, jedan od njenih učenika, Mark Ekland, poginuo je u Vijetnamu. Od Marka su došli da se oproste njegovi prijatelji, drugovi iz razreda, nastavnici.
Posle sahrane njegov otac je prišao toj istoj nastavnici : "Želim da vam nešto pokažem, – i iz novčanika je izvadio presavijeni, malo izlizan list papira. Videlo se da je više puta bio čitan i iščitavan.
– Ovo su pronašli u Markovim stvarima. Nikad se nije odvajao do njega. Prepoznajete?". I pružio joj je papir. To je bio spisak svih pozitivnih osobina, koje su, u Marku, primetili drugovi iz razreda.
– Veliko vam hvala, – rekla je Markova majka. – Marku je ovo bilo najdraže i veoma dragoceno.
I onda se deslio neočekivano: jedan za drugim, drugovi iz razreda počeli su vaditi iste papire. Mnogi od njih su ih, još uvek, čuvali kod sebe, u svojim novčanicima. Neko je, čak, čuvao u porodičnom fotoalbumu.
Jedan od njih je rekao: "Svi smo sačuvali te liste. Zar može tako nešto da se baci?"