Svaka sportska vežba koristi našem telu, a među njima ima i takvih koje istovremeno daju pozitivan efekat u više pravaca.
Femina vam nudi 30-dnevni program koji će zaista koristiti vašem zdravlju.
Zadatak se sastoji u tome da izvodite jednu vežbu na dan, u određenom vremenskom periodu – od 20 sekundi prvog dana, do 5 minuta tridesetog dana.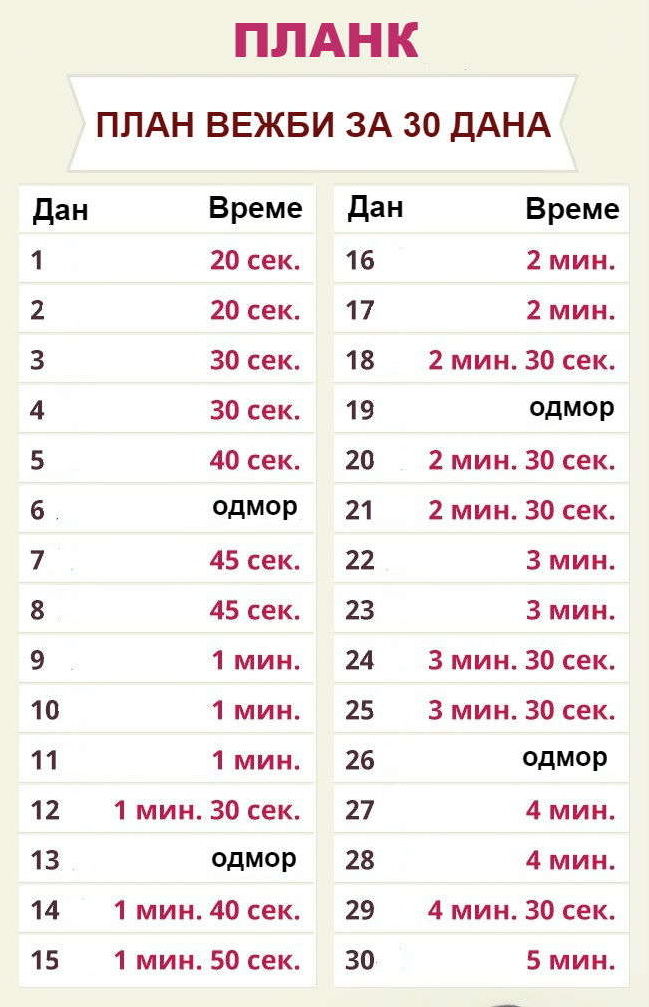 Naša čitateljka je odlučila da isproba efikasnost ovog programa.
Tanja je aktivna osoba i zato je mislila da će se lako izdržati ovaj test: Bila sam suviše samouverena. Kada sam zauzela pravilnu poziciju, srce mi je zadrhtalo i jedva sam čekala da tajmer na telefonu dođe na nulu – priznala je Tanja.
Postala sam čvršća. Nisam to shvatila do poslednje nedelje, kada mi je postalo mnogo lakše da izvedem plank, nego nedelju dana ranije. Bila sam vrlo zadovoljna konačnim rezultatom.
Međutim, to nije bila jedina promena: Osetila sam da je nestala sva napetost, koja se u meni nakupila od sedenja za stolom. Bila sam zadivljena postignutim efektom, za tako kratko vreme – objasnila je Tanja.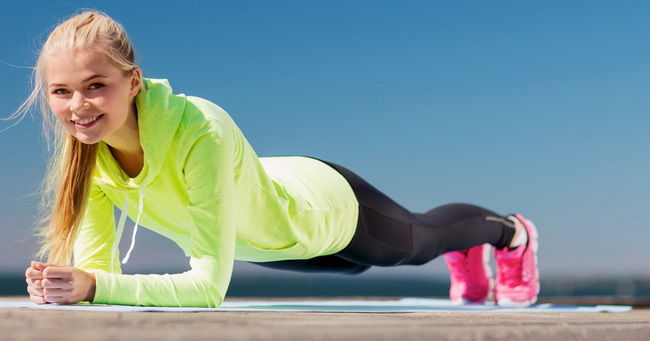 Ako svakodnevno budete radili ovu vežbu, osetićete sledeće efekte:
Postaćete čvršći.
Popravićete držanje.
Stimulisaće vam metabolizam.
Radićete istovremeno na nekoliko mišićnih grupa.
Takođe će doprineti sprečavanju mogućih povreda.
Ukoliko odlučite da usvojite ovaj program, obratite pažnju na nekoliko tačaka:
-Da biste izbegli povrede, neophodno je da držite pravilan položaj. Ovo je veoma važno.
-Iako je to samo izometrijska vežba, nemojte misliti da je sasvim jednostavna i da ništa ne rizikujete.
-Osobe sa prekomernom težinom, problemima sa srcem ili leđima, treba da se konsultuju s doktorom, pre nego što započnu ovaj kompleks vežbi.
Kako ispravno raditi vežbu "Plank" pogledajte ovde