Kad život nezadrživo juri, problemi se samo smenjuju, a telo počinje da gubi oslonac, u pomoć dolazi joga.
Izgleda da još nije izmišljen bolji način za vraćanje vitalnosti i dovođenje tela u formu. Osim toga, to je siguran put do zdravlja i dugovečnosti.
Pas koji gleda dole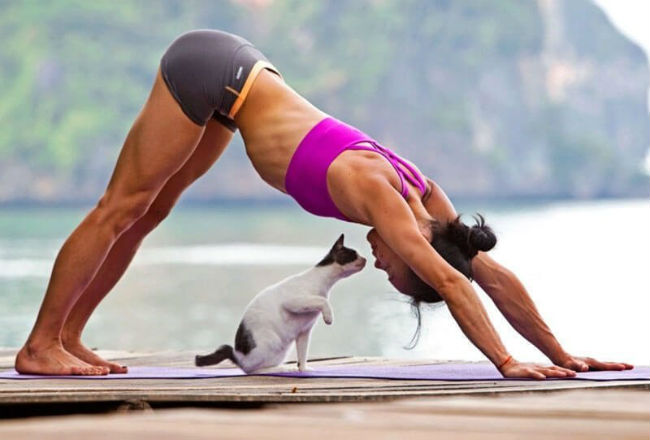 Ado muka svanasana ili Pas koji gleda dole, jedna je od najpopularnijih asana u jogi. Mnogi koji praktikuju jogu dodali su je na spisak obaveznih i to s dobrim razlogom, jer ova asana prevazilazi uobičajenu vežbu. Ona je pre svega duhovna vežba, koja isceljuje dušu i telo.
Šta dobijate ako je upražnjavate svaki dan?
Pre svega, odmah nakon izvođenja ove asane, osetićete priliv energije. Ado muka svanasana spada u poze joge koje ublažavaju umor i vraćaju izgubljenu energiju. Takođe pomaže da se oslobodite stresa i uravnotežite emocije.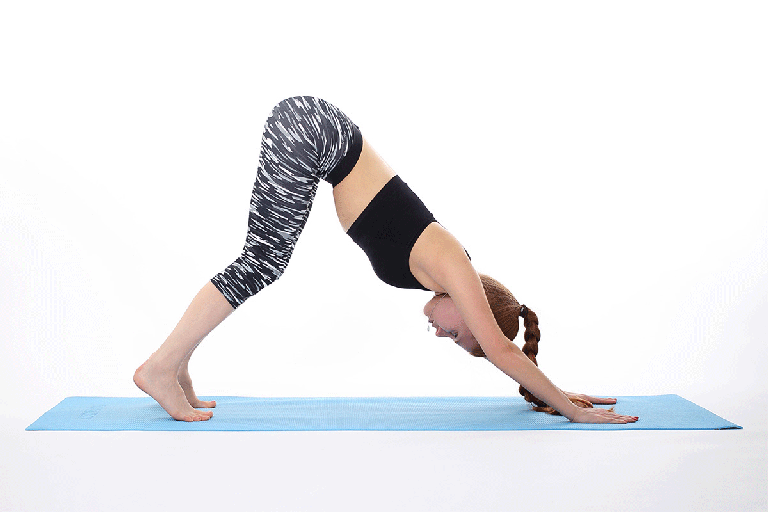 Ništa manje nije korisna ni za telo.
Ova poza razvija brzinu i lakoću nogu, otklanja bol i ukočenost peta, jača gležnjeve i daje listovima lepu formu. Asana savršeno isteže mišiće zadnje lože butina i razvija elastičnost. U toj pozi se dlanovima i stopalima opirete o pod, što stvara gotovo idealne uslove za istezanje kičme. Koristeći silu teže, lagano izravnate sve pršljenove.
Dugoročno, ova vežba ojačava kardiovaskularni sistem, sprečava pojavu artritisa i artroze. I to je samo mali deo dobrobiti od izvođenja ove asane.
Pogledajte kako se pravilno izvodi ova vežba (od 0:30 sek.)