Samo 5 minuta vežbanja dnevno – i bićete potpuno zdravi. To tvrdi poznati biolog I. P. Miler.
Svako može da radi ovu gimnastiku i to na svakom mestu: kod kuće, u prirodi, na plaži i drugde. Vežbe su podeljene prema stepenu težine (1, 2, 3), ali uvek je bolje početi od najlakše.
Femina vas poziva da isprobate ovaj sistem i ispričate nam kakvi su rezultati.
Otklon u stranu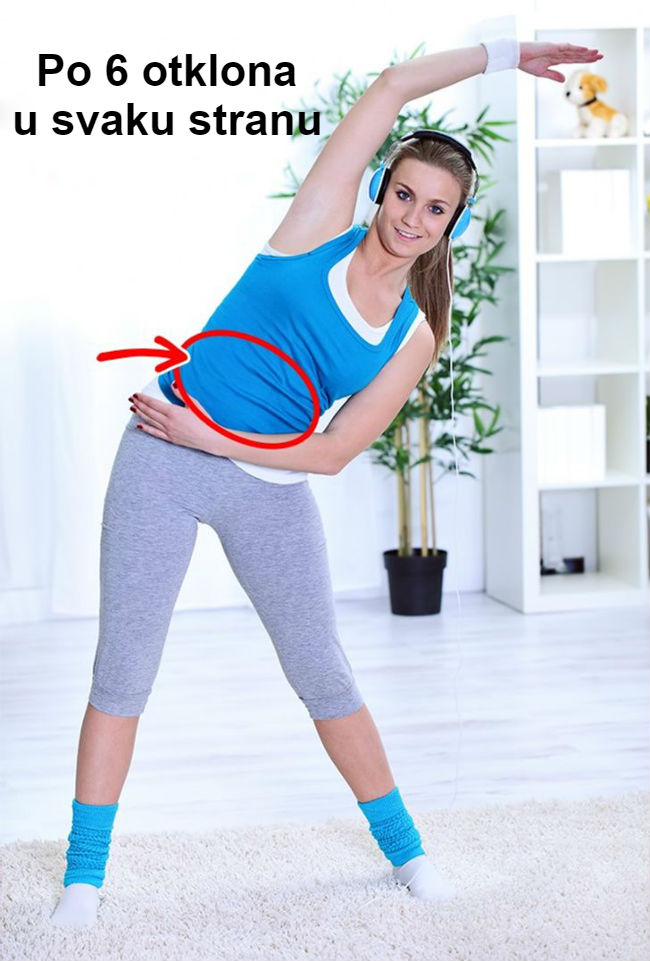 1. Noge sastavljene, stisnute pesnice i naginjite telo s jedne strane na drugu. Svaki put kad savijete telo udesno, podignite levu ruku, savijenu u laktu.
2. Sada ponovite sve to: a) s rukama ispruženim u stranu; b) podignutim rukama i prepletenim prstima.
3. Ponovite ove vežbe s nogama u širini ramena.
Brzi pokreti sa savijanjem nogu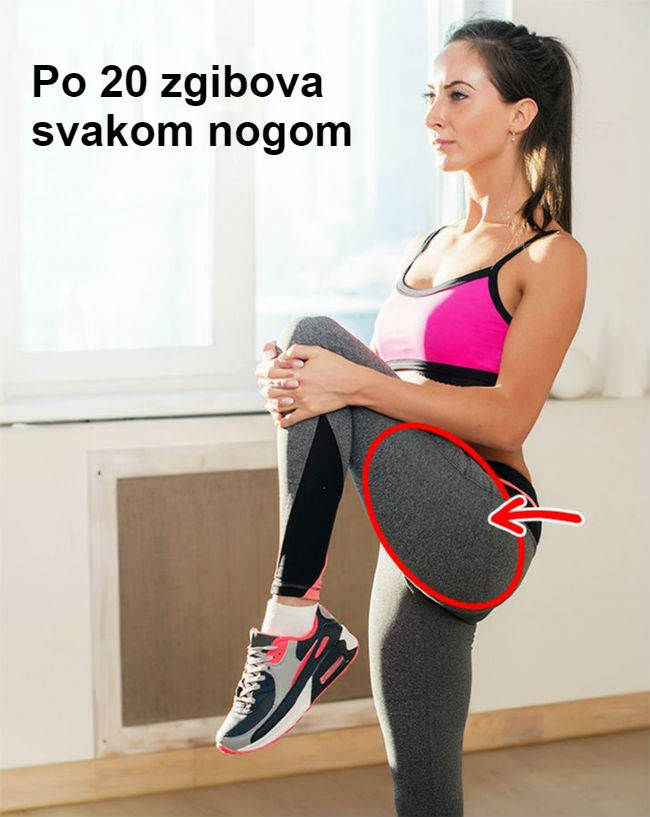 1. Brzo naizmenično podižite i spuštajte noge, savijene u kolenu, s prstima naniže. Trudite se da ih podižete što više i bliže grudima, ali se nemojte naginjati napred.
2. Zabacujte naizmenično potkolenice unazad. Trudite se da se svaki put petom udarite otpozadi. Pritom gornji deo noge ostaje nepokretan i vertikalan.
3. Za vreme udaha, uradite nekoliko vrlo brzih i snažnih zamaha jednom nogom, a dok izdišete uradite isto drugom. Zamah treba da izgleda kao da šutirate loptu.
Spori duboki čučnjevi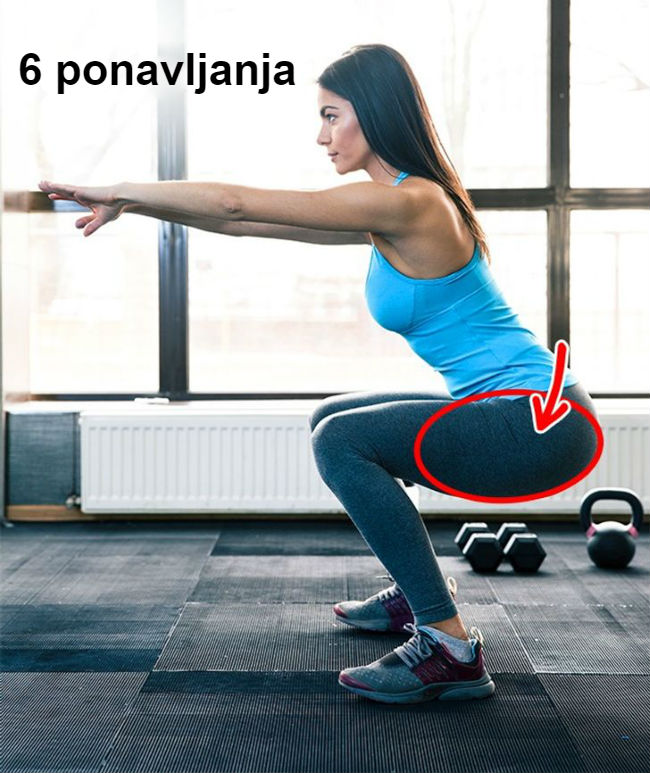 1. Raširite noge i opustite ruke. Zatim polako podignite ruke napred do nivoa ramena i spustite se u čučanj. Tokom vežbe nipošto nemojte podizati pete.
2. Neprekidno radite čučnjeve (kao u prvoj vežbi), ali sa spojenim i sve vreme podignutim petama.
3. Stalno radite duboke čučnjeve, ali naizmenično podižite pete, dok su stopala spojena i skoro paralelna.