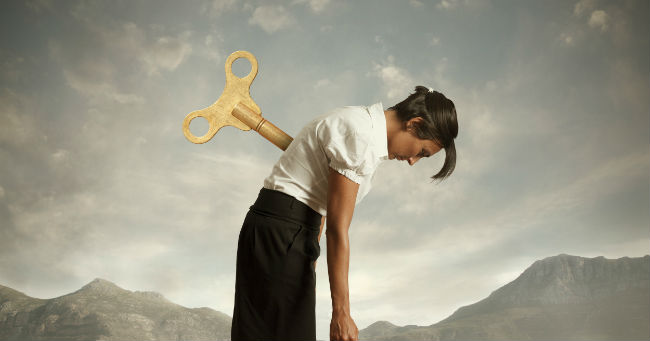 -Kada ću se konačno profesionalno ostvariti? Jesam li ja badava studirala i odricala se svega? Da na koncu budem domaćica? Da se vrtim u krug po kući vasceli dan…kuvam ručkove i večere, a u pauzama peglam veš i perem sudove? Odgovaram na milion pitanja, slušam plakanje i svađu dece? I na kraju dana da mi kažu – Blago tebi, ti si kod kuće sa decom, uživaš. Ne radiš ništa!
O da… "ne radiš ništa". Zaboga. Biti domaćica je najteži posao na svetu. Toliko težak da su se žene borile da izađu iz kuće i da rade nešto drugo mimo opsluživanja porodice. Ne bi li se odmorile. Ne bi li normalne ostale.
Zamišljam taj dan pobede kad su je izvojevale, mora da su bile srećne. Sigurno se slavilo i sa novim poletom ušlo u novo razdoblje – emancipacije. U novi period borbe za jednakost prava sa muškarcima.
I sve je to fino funkcionisalo u doba komunizma. Radno vreme prilagođeno porodici. Da se ne oseti odsustvo majke iz kuće. Jeste da su ranije ustajale da bi stigle na posao, ali su ranije i završavale i imale vremena da pomaze ili ukore dete. Da ga vaspitaju. Da ga nauče kako da postane čovek. Postojali su i krediti. Nije se jurilo za novcem. Država je bila stabilna. Živelo se (kako kažu, a ja im verujem) lepo.
A onda je došlo doba kapitalizma. Neko se fino dosetio da "olakša" ljudima život i da im pomeri radno vreme sa ranih 7h ujutro, u nešto kasnijih, finijih, 9h. I da im na taj način dopusti da se "naspavaju" i tako odmorni prožive svoj dan na poslu.
Da se srode sa kolegama. I odrode od porodice. Da vape za vikendom ne bi li dete pomazili ili ukorili. Da iščekuju kraj sedmice da stvaraju uspomene koje će na kraju života evocirati. Da što bolje iskoriste tih slobodnih 48 sati.
Život u doba kolere to je meni sinonim za život u doba kapitalizma. Mislim da bi se sad sve te žene koje su nam omogućile da radimo, prevrnule i šlogirale, kad bi videle kako mi održavamo emancipaciju i porodicu … na aparatima. 
Kako svakodnevno započinjemo svoju trku za goli opstanak u 6h ujutro ne bi li makar pre posla, u tragovima, bile majke svojoj deci. I završavamo tu mrtvu trku s vremenom i obavezama u ponoć. Od 9h do 17h smo "nasmejane" i zaposlene, neke mirišljave i lepe, skockane jer tako posao zahteva. Neke u sivim uniformama lokalne fabrike, umorne, oznojane i izrađene.
I sve se pitamo istu stvar – Koja je svrha ovog pasijeg načina življenja i ko nas je ubedio da je ovo život? Ko nas je ubedio da deca mogu da sačekaju subotu da dobiju dozu vaspitanja i dozu ljubavi ? Ko nas je ubedio da  je to dovoljno? Ko nas je ubedio da ne može drugačije?
Na kraju, zašto se iščuđavamo kako su nam deca pusta i razmažena? Kako odrastaju, prepuštena sama sebi osim vikendom, na dobro su i ispala.
Porodica je uništena. Kapitalizam cveta. Sretan nam život u doba kolere, a ko je preživi, pričaće o posledicama.
Balans je ono čemu težimo i ono što nam uporno…godinama… izmiče.