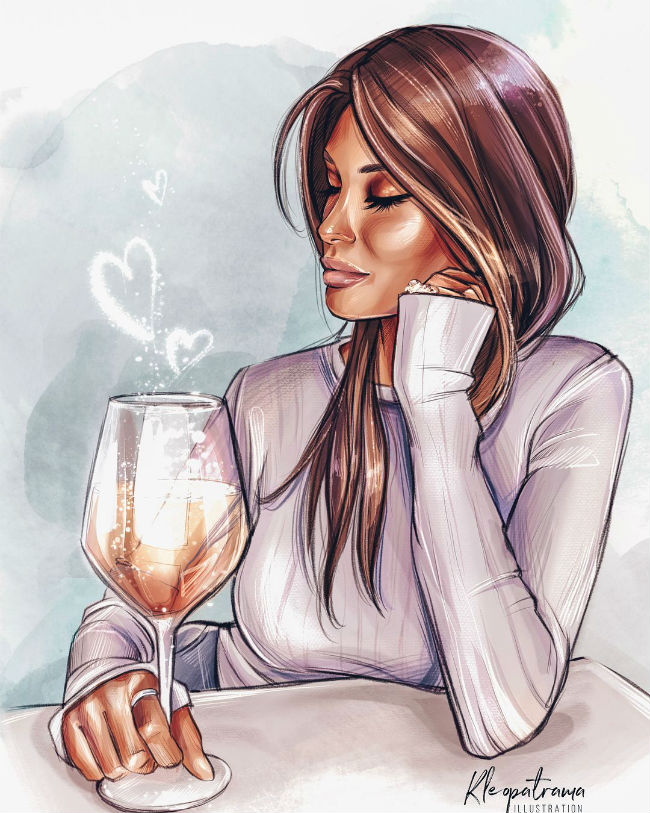 Jedna od najsrećnijih odluka u mom životu je da pustim ljude da misle o meni šta god žele. Napokon, to je njihova stvar, to su njihove misli i njihovo vreme, koje troše onako kako žele.
Kakve ja veze imam s tim? I sad sam divno slobodna. Više se ne bojim da ću nekoga razočarati! Ni minut neću da trošim na raspravu. Ne ulazim ni u kakvu diskusiju. Neću da dokazujem da sam u pravu ili krivu.
Lenja sam za to. I jako žalim vreme kad nisam bila lenja. Lenja sam da na silu razgovaram sa onima s kojima ne želim.
Lenja, da vodim glupe razgovore i prepiske s ljudima koji su mi nezanimljivi, koji žele da na mene okače etiketu SVOJIH, a ne mojih kompleksa ili da pričaju sa mnom o onome o čemu ne želim da pričam s njima.
Lenja sam da kažem DA, kad sve u meni govori NE.
Lenja sam da se izvinjavam za svoje mišljenje, koje nikada nikome ne namećem, ali ne tražim ni da me ubeđuju.
Naučite se takvoj lenjosti, dragi moji.
Zato što će vas upravo ona sačuvati za ljude koji su vam važni u životu.
Omogućiće vam da pomognete onima kojima je vaša pomoć zaista potrebna i da ne gubite vreme na one koji presipaju iz šupljeg u prazno.
Daće vam slobodu da i onima koji vas ne trpe, a iz nekog razloga vam se uporno mešaju u život, to stavite do znanja.
Lenjost će napraviti i divno veliko spremanje u vašem životu, posle čega će u njemu ostati samo ono što vam je potrebno.
Oslobađanje od nepotrebnih stvari na svim nivoima jedan je od uslova za očuvanje psihičkog zdravlja, kao i svakog drugog.
Jer ništa nas ne uništava poput zavisnosti od tuđeg mišljenja i nasilja nad samim sobom, dok se sve vreme trudimo da ispunimo nečija očekivanja i budemo dobri svima.
Smilujte se sebi!
Ne uzimajte na sebe obavezu da emocionalno služite onima koji smatraju da njihovo mišljenje o vama treba da utiče na vaš život.
Niko osim vas ne treba da utiče na vaš život.
I zato, neka misle o nama koliko im drago.
A mi ćemo živeti, dok oni misle.
Autor: Ljilja Grad
Prevod: Femina