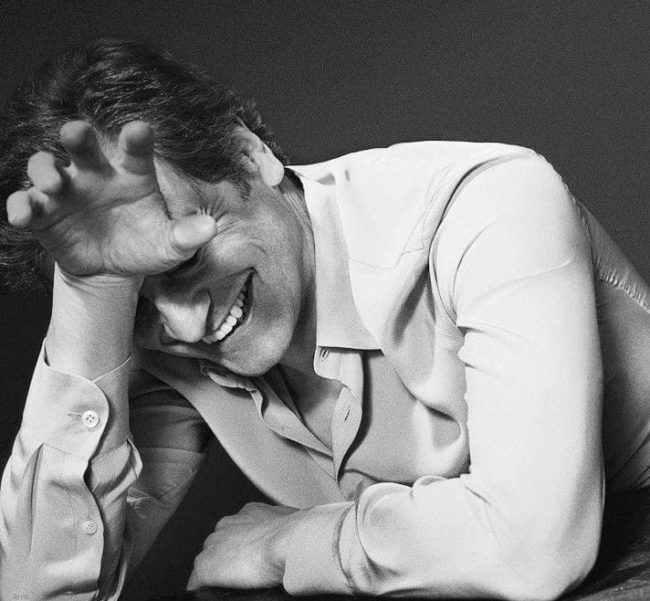 Jednom čoveku su predvideli da će u pedesetoj godini sresti ženu svog života. Kad je prošlo je dvadeset godina predviđanje se ostvarilo. Iako je sam čovek zaboravio na njega..
Živeo je, radio, sticao, brinuo se o porodici, zarađivao, išao na službena putovanja. Živeo je dobro sa suprugom, ali nekako su slabo komunicirali. Nekako nije posebno pokazivao emocije, bio je zauzet poslom. A onda mu se dogodio srčani udar, na sreću, mali. Bolnica. Lečenje. Rehabilitacija. Po preporuci lekara počeo sa laganim vežbama. Jednog dana  u ogledalu u gimnastičkoj sali ugledao je sedokosog, starijeg čoveka. Nije odmah shvatio da je to on.
A onda je pao u takvu depresiju da je to jednostavno bilo strašno. Život je skoro prošao, a on to nije primetio. Deca su odrasla i žive odvojeno. Žena mu je dobra žena. Ali i oni žive gotovo odvojeno, doduše u istom stanu. Preduzeće radi, ali je jasno da je plafon dostignut. I nema smisla ulagati, neka ide kako ide.
Ali onda se setio predviđanja i osmehnuo se. Ima pedeset godina. Koja je žena njegovog života? Nikog drugog neće voleti, za nekog drugog nema mesta u njegovom srcu. Pa, i srce je  već istrošeno, staračko srce, ne treba da voli, već da se  leči!
Ali, znate, predviđanje se obistinilo. Mesec dana kasnije, sinu i snaji rodila se devojčica. Mala, sićušna, sa tankom bebi kosicom i prstićima.
Mali, veoma mali prsti, a na svakom prstu je mali ružičasti noktic. I ovim prstima, buduća žena njegovog života, je čvrsto uhvatila dedu za prst i drži ga. Gleda ga pravo u oči i smeje se. Reći ćete, tako male bebe ne znaju da se smeju? Ponekad znaju. Čak se i najmanja deca smeju prilično značajno, dešava se.
I sva depresija je nestala; sa ovom malom bebinom rukom. Deda je osetio izuzetan priliv snage. Konačno je dobio ženu svog života, osećao je to. I počeo je da živi – svom snagom. Prodisao je kada je pronašao svoj lični smisao života. Sada ima za koga da diše, radi, pokušava i postiže. I ima kome da se divi.
Smisao života je ponekad vrlo lako pronaći. Lepo je kada ima za šta ili za koga da se živi. Kada postoji ljubav prema nečemu ili nekome, jaka ljubav, prava. Kada postoji nesto glavno u životu: glavna osoba ili glavni razlog  zbog kojeg  se  živi.  I srce se oporavi, I snaga se vrati.
Pa to izgleda suviše lako! Da, vrlo jednostavno. Jer u složenom i zbunjujućem najčešće nema smisla. Sve dok nas neko drži za ruku ili prst, mi živimo. Tako je sve uređeno na zemlji.
Glavna osoba našeg života nas drži na zemlji. Čak i ako su ti  prsti veličine zrna graška, oni nas drže.
Autor: Anna Kirianova
Prevod: Femina