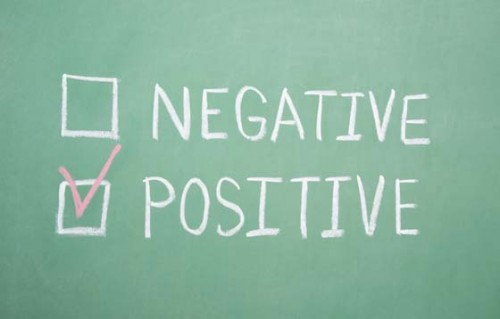 Ljudi greše ako misle da je kod svih onih večito nasmejanih, pozitivnih entuzijasta, to njihovo stanje duha isključivo urođeno. Da, ima i takvih. Rodi se veseo i ostane veseo do groba. Ali, retki su. Većina "pozitivaca" mora konstantno da radi na tome da ne skida osmeh sa lica.
A zašto je teško biti pozivian i ostati optimističan u ovom ludom svetu, ovim ludim vremenima? Zato što su pozitivci poprilično retki i okruženi su namršenim, zabrinutim licima, ljudima koji su večito spremni da ih kritikuju zbog njihovih pogleda na život.
Nije lako biti "pozitivac" jer lakše je biti nervozan, nego smiren. Lakše je kuditi nego hvaliti. Lakše je napadati nego se braniti. Lakše je odustati, nego istrajati. I to mnogo lakše.
Postati i ostati optimista zahteva mnogo, mnogo rada i truda. Zahteva nesalomivu veru. Istrajnost. Strpljenje. Izdržljivost. Ogromno znanje! Instrospekciju. Analizu događaja. Svakodnevnu samo-motivaciju. Disciplinu. Upornost, upornost, upornost…
A zašto bi se onda toliko trudili da postanemo i ostanemmo optimisti? Zato što je optimizam mnogo zdraviji od pesimizma. I za telo, i za um. Šta mislite koliko bi ovaj svet bio lepši, a naše društvo zdravije, kad bi bilo više nasmejanih, više onih koji veruju u pozitivan ishod svake situacije, više onih što vide dobro u ljudima?
Zar ne bi život bio lakši da ima više ljudi koji ne vole da se svađaju? Ljudi koji kažu ono što misle? Ljudi koji se svojski trude da drugoga ne povrede iako su napadnuti? Ljudi koji samo gledaju kome bi mogli pomoći, a ne odmoći ili zloupotrebiti? Ljudi koji žive da ohrabre, motivišu, uteše, inspirišu? Ljudi koji ne vole da se nadmudruju, takmiče, verbalno nadmeću? Ljudi koji vole život, šta god im on doneo? Zamislite da je većina takva! Kakav bi to fantastičan svet bio!
Ali ima tu još jedna cakica. Optimizam ne samo da ima isceljujuća svojstva, da čuva vaše srce, vaš krvni pritisak i vaše ukupno duševno zdravlje, nego u vaš život privlači svet o kome već dugo maštate. Svet bez trzavica, svet bez drame, svet bez jeda, muke i bola. Svet pun blagostanja, ljubavi, zdravlja, uspeha. Svet, koji verujete da postoji, a nikako da vam dođe.
Taj svet ne može da odoli samo onima sa širokim osmehom na licu, onima što stalno viču "ma, sve je to dobro", onima što veruju da im stižu bolji dani. Da, tim pozitivcima sa početka ove priče. Zato se toliko i trude da ostanu pozitivni.