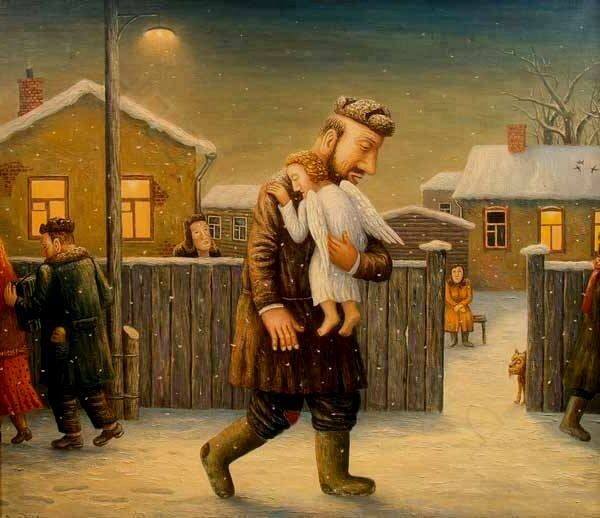 Čoveku se obratio anđeo:
– Želiš, da ti pokažem tvoj život?
– Želim, – reče čovek
Anđeo ga podigao iznad zemlje i čovek je ugledao svoj život, i pored svojih, još jedan par tragova.
– Ko je to pored mene?
– To sam ja, – odgovori anđeo. – Pratim te ceo tvoj život.
– A zašto se ponekad vidi  samo jedan trag.
– A, to su najteži periodi tvog života, – odgovori anđeo.
– I šta? Ostavljao si me samog u najtežim trenucima? Kako si mogao da me ostaviš? – upita čovek ogorčeno.
– Ne, tada sam te nosio na rukama, – tiho odgovori anđeo…