Karla Gustava Junga možemo nazvati pozitivnim psihologom i filozofom.
U bilo kojoj neurozi i depresiji, on je video impuls za širenje svesti.
Prikupili smo za vas 20 citata učenika Sigmunda Frojda, koji će pomoći da razumemo i prihvatimo sebe onakvim kakvi smo zaista:
♥ Ne zadržavaj ono što odlazi od tebe. Inače, neće doći ono što ide prema tebi.
♥ Ako čovek ne razume drugu osobu, on će težiti da je smatra budalom.
♥ Najteži teret koji leži na dečijim ramenima – to je neproživljeni život njihovih roditelja.
♥ Tvoja vizija će postati jasna tek tada kada  pogledaš u svoje srce. Onaj ko gleda spolja – vidi samo snove, ko gleda unutar sebe, budi se.
♥ Usamljenost se ne odslikava odsutnošću ljudi oko vas, već nemogućnošću razgovora sa ljudima o tome šta je za vas značajno, ili neprihvatljivošću vaših uverenja.
♥ Mi težimo u prošlost ka svojim roditeljima, i napred ka svojoj deci, u budućnost koju nikad nećemo videti, ali o kojoj želimo da se pobrinemo.
♥ Depresija je kao dama u crnom. Ako je došla kod vas – ne terajte je. Pozovite je za sto, kao gošću, i poslušajte šta ona namerava da vam kaže.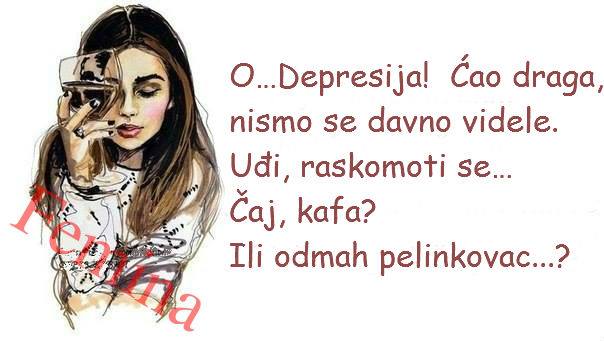 ♥ Sve sto iritira kod drugih, može voditi ka razumevanju sebe.
♥ Ako ste talentovan čovek, to ne znači da ste nešto dobili. To znači da možete nešto dati.
♥ To, čemu se suprotstavljaš – opstaje.
♥ Osuda ne oslobađa, već guši.
♥ Vaš pogled postaće jasan samo tada kada ćete moći pogledati u svoju vlastitu dušu.
♥ Ja – nisam ono što mi se dogodilo, ja sam ono što sam odlučio da budem.
♥ Mi možemo misliti da u potpunosti kontrolišemo sebe. Međutim, prijatelj nam veoma lako reći o nama ono što mi ne vidimo.
♥ Zdrav covek ne muči druge. Oni koji su mučeni, po principu, pretvaraju se u mučitelje.
♥ Tužna je istina da se čovekov život, zapravo, sastoji od sklopa nepomirljivih suprotnosti – dana i noći, rođenja i smrti, sreće i nesreće, dobra i zla. Mi, čak, nismo ni sigurni da će jedna prevagnuti nad drugom, da će dobro nadvladati zlo, a radost suzbiti patnju.
♥ Naša ličnost je deo sveta koji nas okružuje, i njegova tajna je bezgranična.
♥
Ima ljudi koji misle da se širenje pozitivne energije može naučiti, da postoje fraze, reči ili rečenice koje stvaraju pozitivnu energiju same po sebi. Nije tako. Energija, pozitivna ili negativna, nalazi se u čoveku. Ne može iz čoveka izaći ono čega tamo nema. Da bismo mogli širiti mir, moramo se najprije mirom napuniti. Da bismo mogli širiti radost, mora nam najpre srce biti radosno. U suprotnom, i reči najveće utehe zvučaće kao napad iz usta nezadovoljnog čoveka.