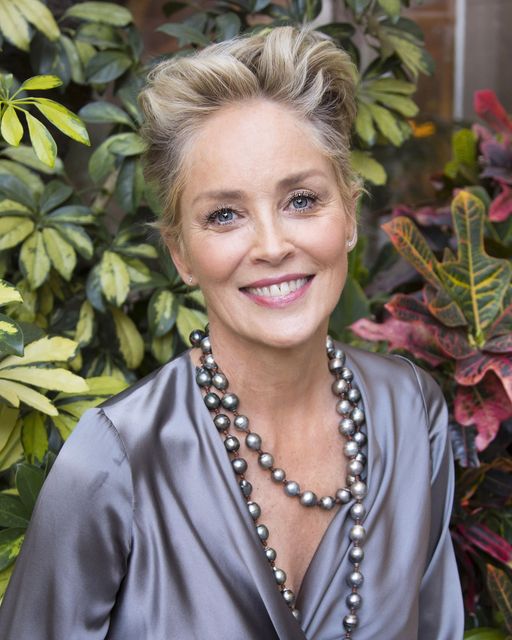 Poznato je da Šeron Stoun ima najviši IQ u Holivudu. I mada ima već 64 godine, ova sjajna glumica nije izgubila smisao za humor i nastavlja da sipa oštroumne bisere, u kojima ima mnogo više istine i životne mudrosti, nego u savetima mudrih gurua:
Čini mi se da sam u času rođenja već imala  četrdeset godina. Još u osnovnoj školi sam sve izbezumljavala zrelim pitanjima – i zahtevala na njih zrele odgovore.
Želim sam da ostarim – to mi je glavni cilj. Pre 18 godina sam imala izliv krvi u mozak i zato odlično razumem šta znači spokojno ostariti. Devet dana mi je mozak krvario. Malo je ljudi to preživelo, ali ja sam nekako uspela. Nakon toga sam dve godine ponovo učila da hodam, čitam i pišem. Posle toga sam shvatila koliko je besmisleno pričati o borama.
Večna mladost je mit. Ne želim da budem bezvremena lepotica. Hoću da budem žena koja za svoje godine izgleda najbolje što može.
Ne krijem da sam isprobala botoks. I više no jednom, ali sam na vreme stala, da se ne bih pretvorila u jednu od onih zlatnih ribica kojih je pun Holivud. Zbog botoksa sada sve glumice liče jedna na drugu. Hoću da ostanem ono što jesam. Neka u meni vide ženu iza koje stoje godine ispunjenog života.
Ava Gardner je bila najlepša žena na svetu. Zašto? Nikada ništa nije radila sa sobom. Izgledala je kao žena i nikad nije pokušavala da izgleda kao devojka.
Kada sam prešla četrdesetu, zatvorila sam se u kupatilo s čašom vina i rekla sebi: Ne idem nikuda, dok ne počnem da doživljavam sebe onakvom kakva zaista jesam.
U životu nije važno kako padaš, važno je kako ustaješ.
Ni najskuplja kozmetika i najbolja frizura ne čine ženu lepom. Najlepše i najzanimljivije žene su one koje su u životu imale uspone i padove. 
Žene mogu da imitiraju orgazam, dok muškarci imitiraju odnose.
Istinski lepa žena je uvek fina prema drugim ženama i ljudima uopšte. Ne zanimaju je rivalstva, intrige i podlosti.
Ako si pametna, bićeš i lepa. Nema ružnih. Neko je lep kao ruža, neko kao kaktus.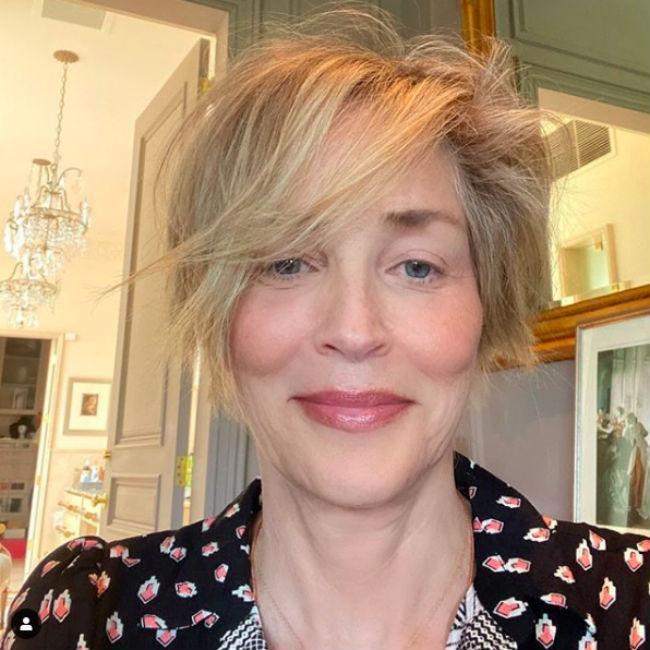 Ljudi se plaše promena – čini im se da će nešto izgubiti. Zaboravljaju da time mogu dobiti i mnogo toga novog!
Jednom devojke i same postanu muškarci za koje su nekada maštale da se udaju.
Kad sam postala budista, shvatila sam da je čovek izmislio stid – u prirodi nema stida. On nije ništa drugo nego način manipulacije ljudima.
Žena mora znati svoju cenu – ali je nikada ne sme reći.
Smrt mi je više puta zakucala na vraza, ali nisam joj otvorila. Naučila me kako da drugačije živim. To kucanje na vrata me je probudilo.
Na svetu nikada neće biti apsolutne harmonije i mira, ali oni mogu da postoje u tvojoj glavi.
Sa 58 godina sam shvatila – lepota dolazi iznutra. Da budeš i ostaneš lepa, treba da radiš ono što želiš i to svaki dan. Na primer, ne mogu da zamislim život bez plesa i radim to do iscrpljenja.
Bolje biti sasvim sam, nego se osećati usamljeno pored pogrešne osobe.
Zvezda mora da ima prijatelje koji su joj to bili i pre nego što je postala slavna – da bi imao ko da je postavi na mesto. Jer svaka zvezda je samo čovek, kao i svaki drugi na ovom svetu.