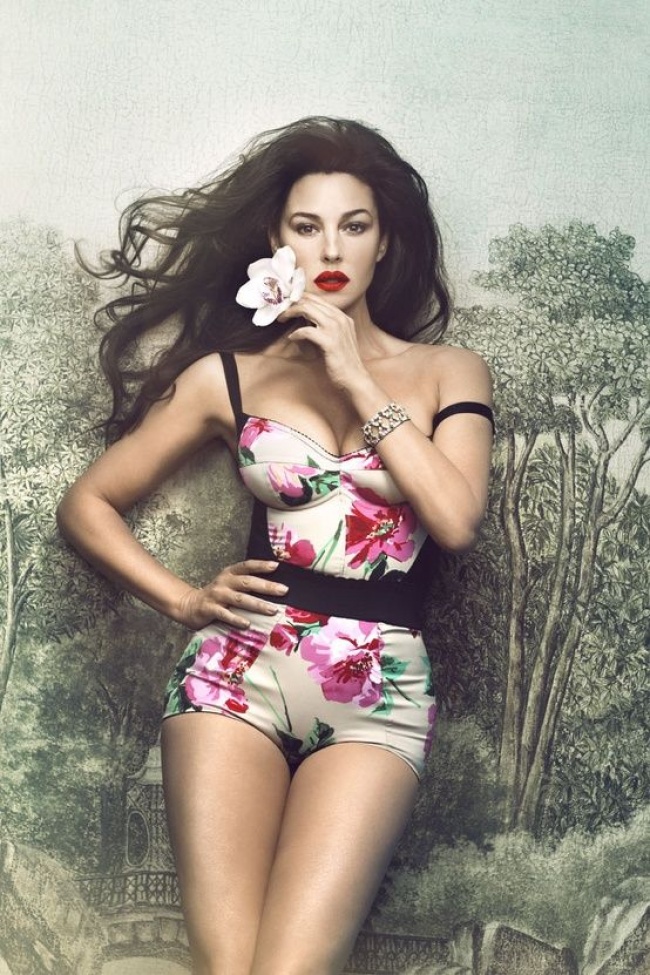 Raskošna, božanstvena, zanosna…eto baš tako se može opisati Monika Beluči.
Čak i najlepše i najtalentovanije glumice gube bitku s vremenom, ali ona je redak izuzetak; njoj vreme ne može ništa.
Prikupili smo za vas mudre izjave ove fantastične žene kao dokaz toga da spoljašnja lepota sa sobom može nositi i prekrasnu dušu:
♥ Vreme sve uništava. Recimo, imate crvenu jabuku. Nakon nekog vremena ona će se smežurati i napašće je crvi. Isto je i s ljudima.
♥ Pametne žene su nešto neverovatno. Meni se čini da su one mnogo interesantnije od muškaraca.
♥ Dok sam radila kao model, nikada nisam osećala da se prema meni ophode kao prema objektu.
♥ Advokati su odlični glumci (Belučijeva je studirala pravo na univerzitetu u Peruđi). Oni moraju svaki dan da glume. Velike razlike između scene i sudnice nema.
♥ Ričard Barton je govorio: "Glumica, to je više od žene, a glumac – manje od muškarca".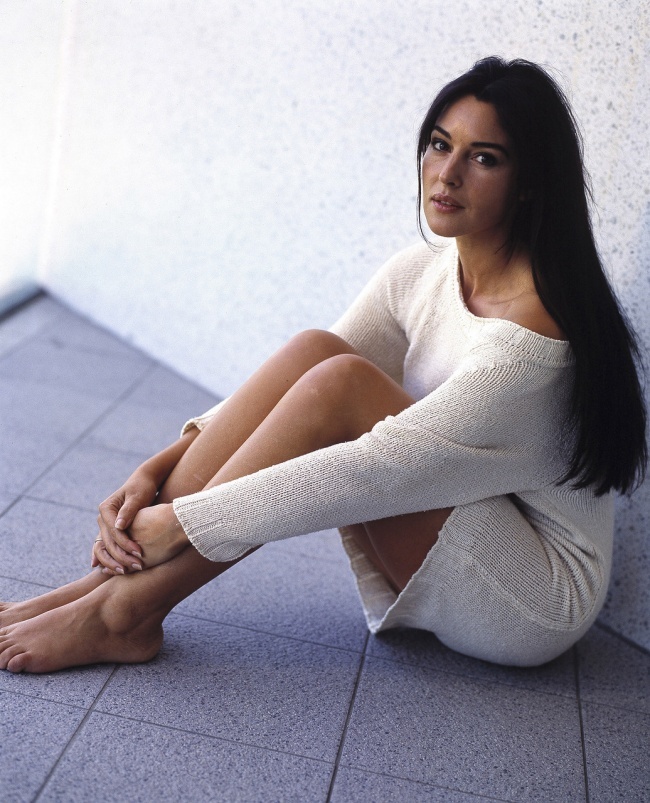 ♥ Danas se svi filmovi snimaju za tinejdžere.
♥ Pristala sam da igram u filmu "Nepovratan" i ne čitajući scenario. Jednostavno, nije ga ni bilo.
♥ Kako je dosadno "vući se" stalno u Kan.
♥ Bez Sicilije italijanskog filma jednostavno ne bi ni bilo. Najlepše priče, poezija, nasilje – sve dolazi odatle.
♥ Ja tugujem samo kada se dešava nešto tužno. Mene je teško nazvati melanholikom.
♥ Nedavno mi je kćerka rekla: "Mama, ja hoću da budem kao ti. Neću da radim. Hoću da budem mama. I kada porastem, radiće moja kćerka". To je divno, ona smatra da ja ne radim.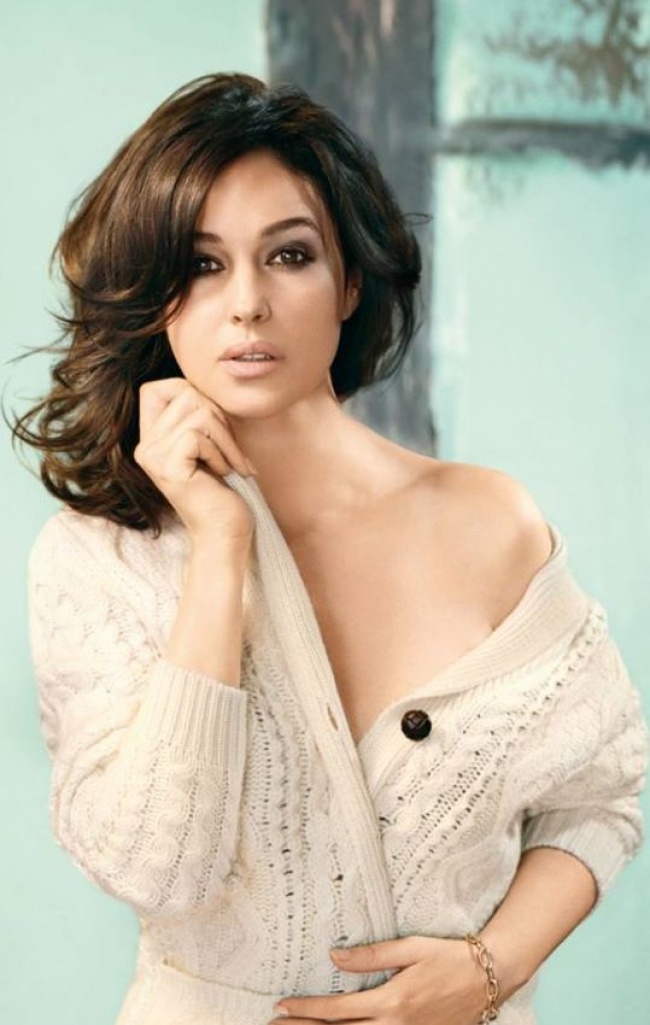 ♥ Ja sam nepredvidiva žena. Kada sam ostala u drugom stanju, odmah sam izabrala tri porodilišta, jer do poslednjeg trenutka nisam znala gde ću se poroditi: u Londonu, Rimu ili Parizu.
♥ Mi toliko putujemo, da moja starija kćerka zna četiri jezika: italijanski, francuski, engleski i portugalski.
♥ Ja poštujem tajne. Njih umeju da čuvaju samo odrasli ljudi.
♥ Nikada ne bih poželela da opet imam dvadeset godina. Sada sam mnogo srećnija, nego tada, jer u tom uzrastu mi tek spoznajemo sebe, pokušavamo razumeti šta želimo da budemo, patimo od nesigurnosti. Sada tačno znam šta mi je potrebno, a bez čega mogu živeti.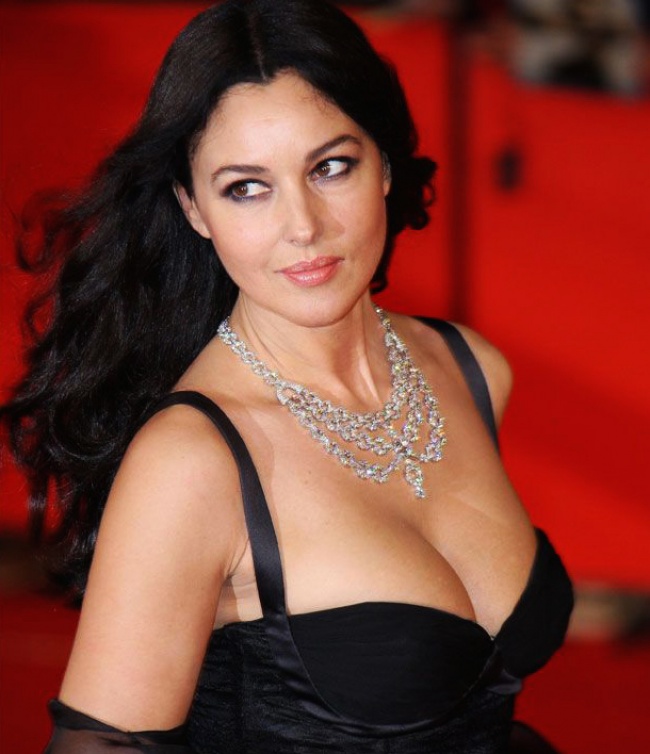 ♥ Nama ništa ne pripada: ni naši muževi, ni deca. Mi možemo samo da podelimo sa ljudima koje volimo.
♥ Žena može voleti tako, kao da nikada neće otići. Ali, može doći i takav dan kada će otići tako, kao da nikad nije ni volela.
♥ Za mene, postajati starijom znači – postajati boljom!
♥ Ne treba mrzeti ljude koje zavide, oni priznaju da si bolji.
♥ Lepota postaje ekspresivnija i interesantnija kada je prikrivena odećom.
17 stilskih dokaza da Monika Beluči uvek izgleda kao da je na lutriji izvukla večnu lepotu