Prilikom čišćenja kuhinje, dobar deo vremena i snage oduzima čišćenje šporeta. Postoji jedna korisna ideja kako da vam šporet uvek ostaje u besprekornom stanju, uz pomoć obične aluminijumske folije.
To je jedna od najpraktičnijih stvari koje je čovečanstvo izmislilo, i mnogi od vas je sigurno imaju u svojim kuhinjskim ormarićima.
Obična aluminijumska folija za domaćinstvo će pomoći u održavanju čistoće u kuhinji, uštediće vam vreme, živce a i novac.
Dakle, ako želite da vaš šporet ostane potpuno čist, prilikom kuvanja ili prženja (posebno masne) hrane, uradite sledeće: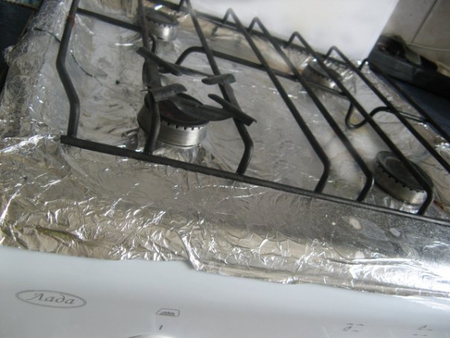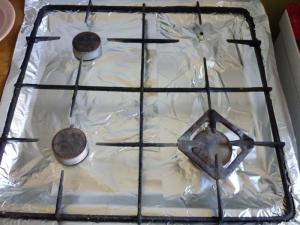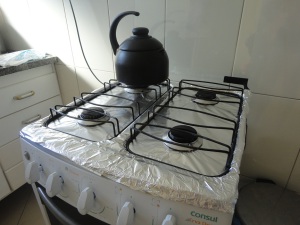 Obložite radnu površinu šporeta aluminijskom folijom. I to je to! Kad završite sa kuvanjem (ili prženjem), isprljanu foliju uklonite i zamenite je (po potrebi) drugom.
Rezultat: čist šporet i ušteđeno vreme. Jednostavno, jeftino i praktično!
Čitajte još: Lečenje bola u leđima uz pomoć aluminijumske folije.