Ricinusovo ulje odavno uživa popularnost među sredstvima koja deluju na zdravlje trepavica, obrva i kose. To je i jedinstveno sredstvo koje omogućava svakoj ženi, nezavisno od godina, postati vlasnicom dugih i gustih trepavica, i privlačnih obrva.
Ako imate malo strpljenja i volje, i pri tome nemate nameru trošiti novac na skupe kozmetičke proizvode, koji čak i ne daju uvek željeni rezultat, onda će ricinusovo ulje postati vaš odličan izbor.
Ovo je neverovatno jednostavno i efikasno sredstvo bogato polinezasićenim masnim kiselinama koje hrane dlaku iznutra, i stimulišu njen rast. Željeni rezultat možete dobiti  samo ako ovaj proizvod primenjujete kontinuirano.
Kako koristiti ricinusovo ulje za rast trepavica i obrva:
Neophodno je mazati trepavice ricinusovim uljem kontinuirano najmanje 30 dana, sa pauzom od dve nedelje. Ako niste postigli zadovoljavajući kozmetološki efekat – potrebno je ponoviti proceduru.
Ulje se nanosi na obrve i trepavice pomoću obične četkice od maskare, ili specijalne četkice za obrve. U krajnjem slučaju, možete koristiti obični štapić za uši (u slučaju nanošenja na obrve).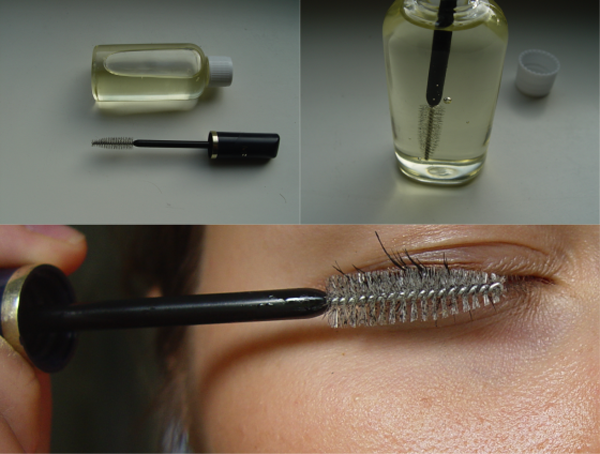 Zapamtite, proceduru nanošenja ulja na obrve i trepavice treba sprovoditi na očišćeno lice. Nikada nemojte to raditi prstima. Postupak nanošenja ulja radite uveče, a ujutro trepavice i obrve dobro isperite toplom vodom.
Efekat od primene ricinusovog ulja možete uočiti  mesec dana nakon regularnog korišćenja.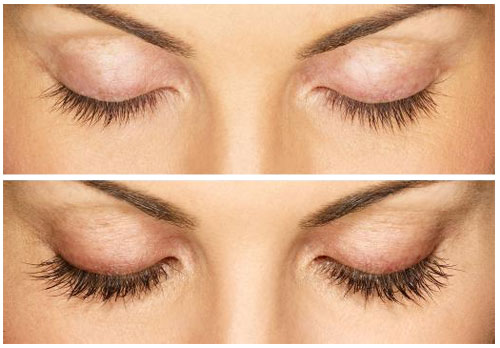 Ako ulje koristiti za negu kože oko očiju, ono će se vrlo efikasno izboriti sa mimičkim borama i podmladiće vaše lice. U ovom slučaju ulje se nanosi u smeru kazaljke na satu.