Proverite rad unutrašnjih organa pomoću ovog testa.
Šta raditi: sastružite kafenom kašikom malo naslaga sa površine jezika, što je moguće dublje ka ždrelu.
Posle umotajte kašiku u najlonsku kesu i u toku 1 minuta držite ispod jake sijalice, to potpomaže razvoju bakterija.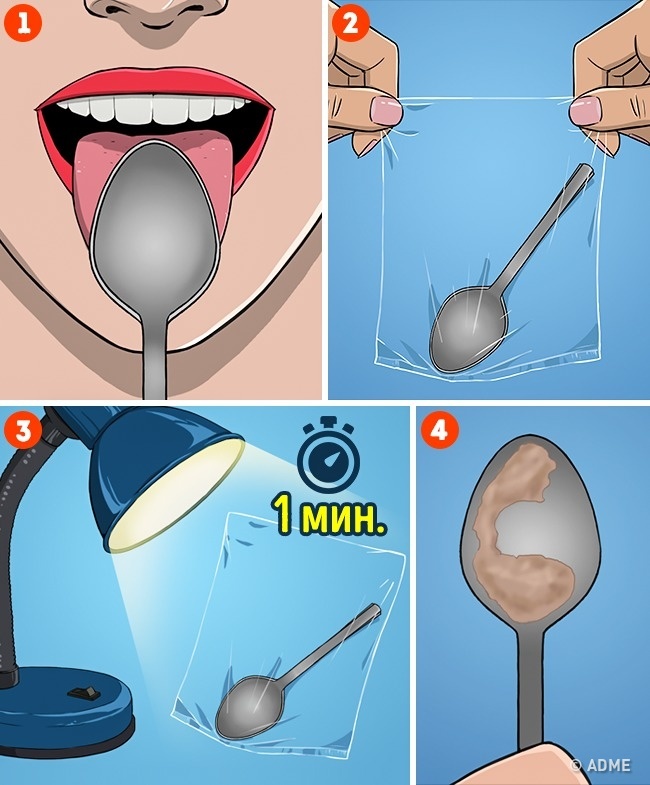 Rezultati:
Kod zdravog čoveka naslage će biti čiste.
Ako ih je previše, imaju čudnu boju i loš miris, to može biti rani znak problema sa respiratornim sistemom, jetrom, bubrezima, hormonima ili crevima.
Uzgred, ovaj test će vam pomoći i da saznate kako drugi doživljavaju vaš dah:
Voćni miris može ukazivati na ketoacidozu – poremećaj metabolizma, koji može prouzrukovati razvoj dijabetesa.
Miris amonijaka – verovatan znak problema sa bubrezima.
Međutim, u većini slučajeva, neprijatan zadah iz usta  ne odnosi se uvek na unutrašnje organe, a nastaje zbog karijesa, kvarnih zuba, oboljenja desnih ili krajnika.
U svakom slučaju, ako imate problem sa lošim zadahom, obratite se svom stomatologu.