Svaka domaćica je barem jednom u životu uništila stvar koju je prala. Dešava se da je glavni uzrok toga to što ne obraćamo pažnju na simbole na etiketama. Crtež pegle je svima jasan, ali ima i onih koji govore o tome kako se pravilno pere veš, a koji nisu sasvim jasni.
Da više ne biste imali pitanja povodom značenja ovih simbola Femina vam je pripremila objašnjenja kako se pravilno peru i održavaju neke stvari.
Odličan priručnik zahvaljujući kom će vaše stvari duže izgledati kao nove.
Znakovi na etiketama
Pranje odeće
– tačkice označavaju temperaturu (hladno, toplo, vruće), a linije ciklus (normalan, perm press, osetljivo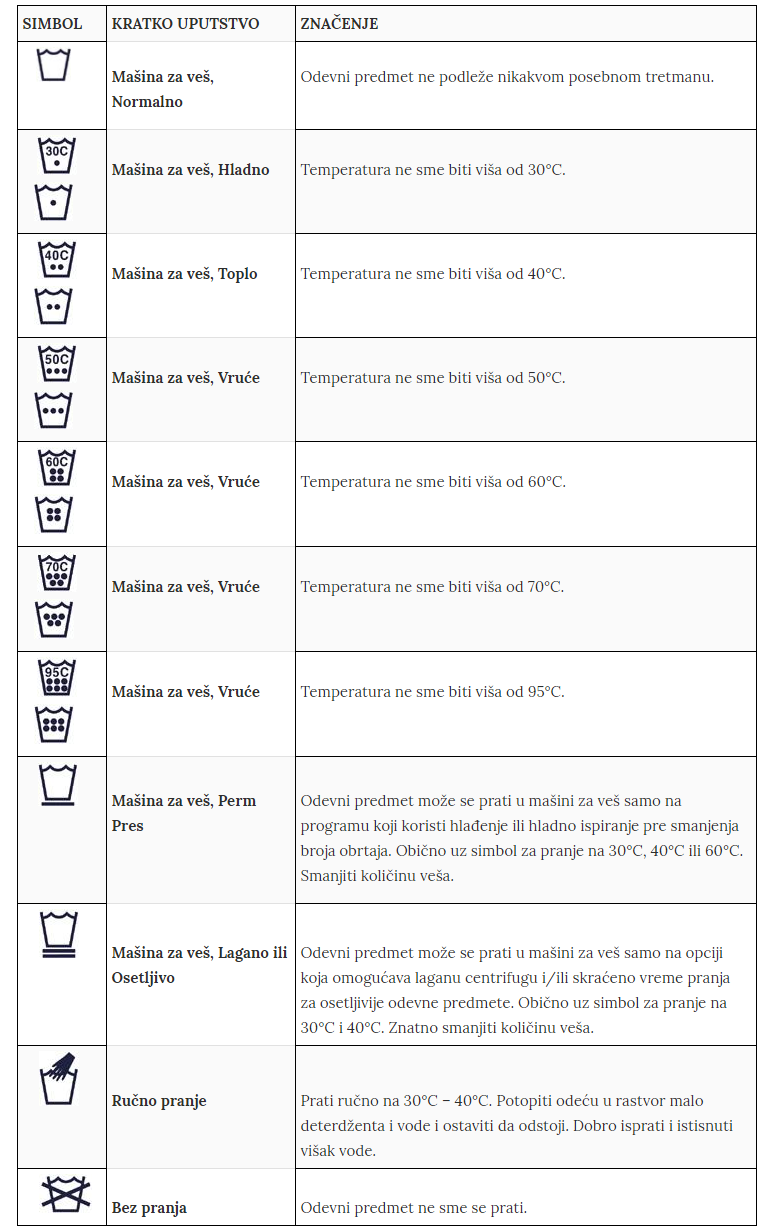 Izbeljivanje
NAPOMENA: Sav (98+%) tekstil koji može da se pere može se i izbeljivati određenom vrstom izbeljivača. Ako se izbeljivač ne napominje ili nije prezentovan simbolom, može se koristiti bilo koji izbeljivač.

Sušenje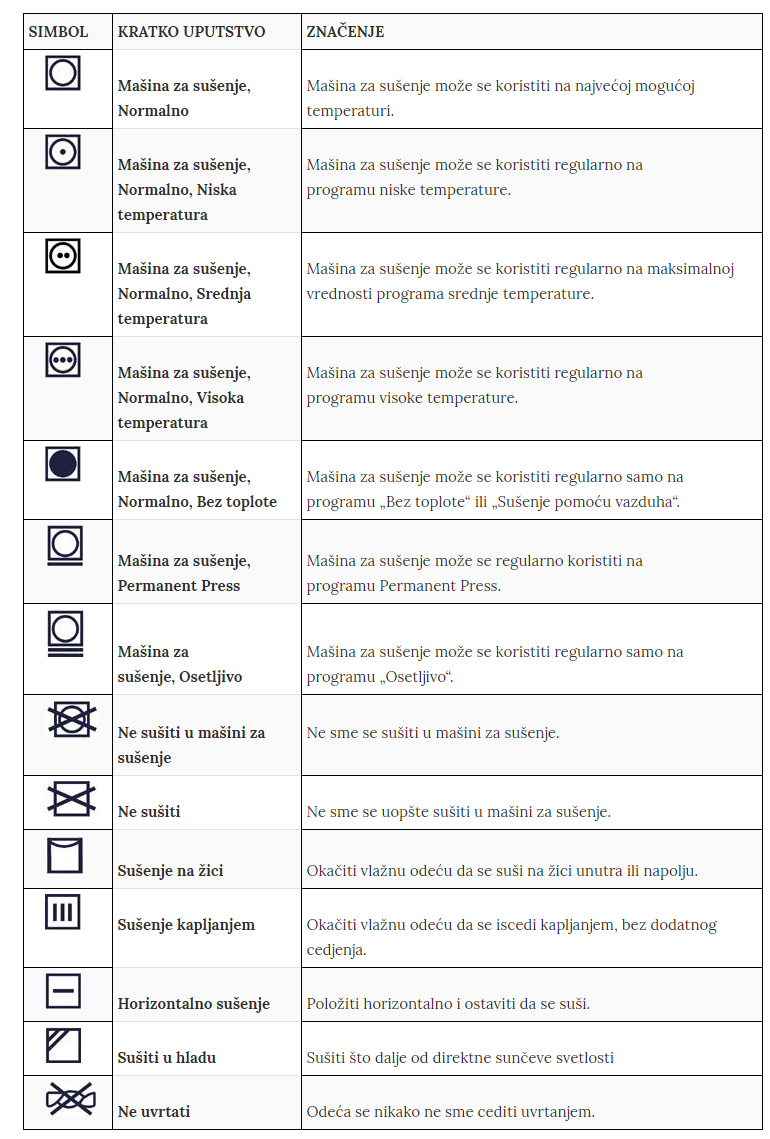 Peglanje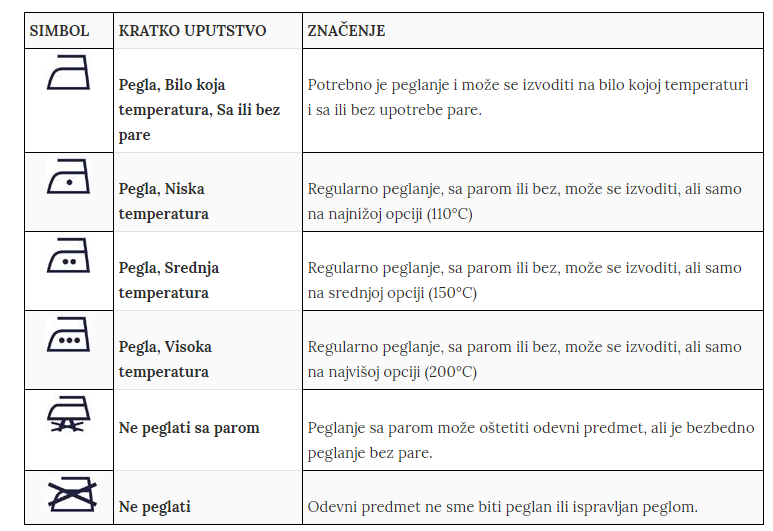 Hemijsko čišćenje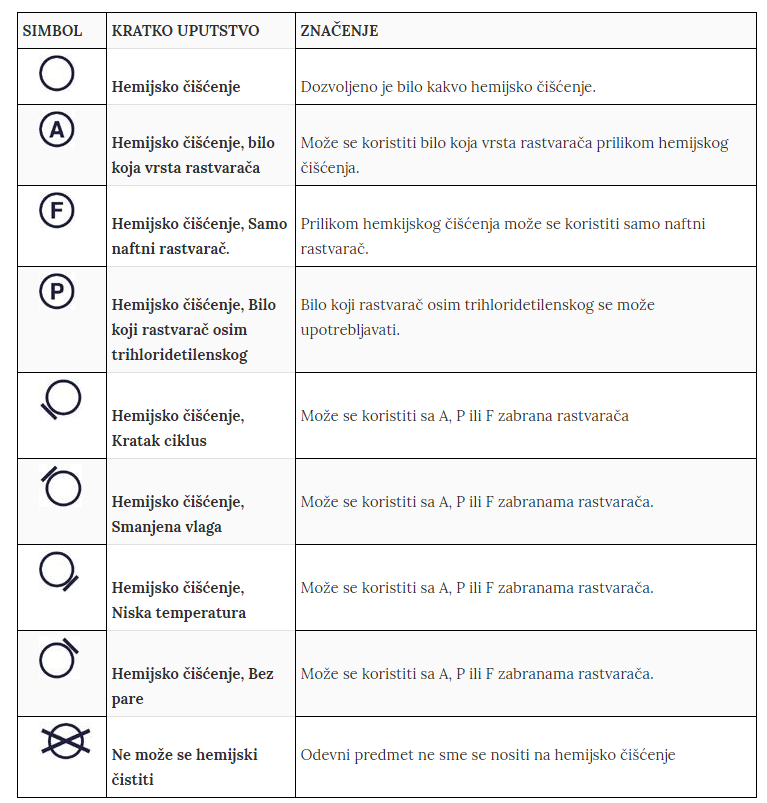 NAPOMENA: Nemojte eksperimentisati sa sredstvima za hemijsko čišćenje, već to prepustite stručnoj osobi.
U slučaju kombinovanih simbola, kao što je to slučaj na sledećoj slici, vodimo računa o sledećem:
– tačkice označavaju temperaturu
– linije označavaju ciklus ili upotrebu centrifuge (broj obrtaja)
– ostali simboli imaju isto značenje: ruka – ručno pranje; precrtane linije ispod pegle – bez pare.