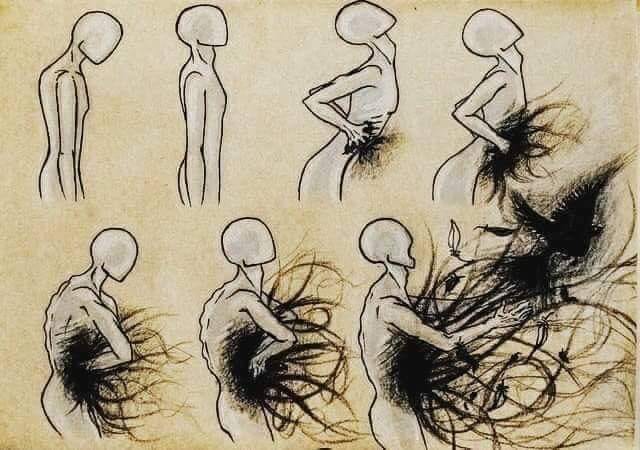 Emocije su inherentni deo ljudskog postojanja, i igraju značajnu ulogu u našem mentalnom i fizičkom blagostanju. Svaka od njih nosi sa sobom određene poruke i reakcije.
Ignorisanje ili potiskivanje emocija može imati dubok i često neželjen uticaj na naše zdravlje.
Kako se emocije manifestuju u telu i na koji način telo odgovara na njih
Nezadovoljstvo – Kada zanemarimo osećaj nezadovoljstva u našem životu, to često vodi stresu. Kao odgovor, telo može reagovati glavoboljom, što je čest simptom stresa.
Ljutnja – Potiskivanje ljutnje može izazvati stres na želucu i probavnom sistemu, često manifestujući se kao gastritis.
Strah – Ignorisanje straha može dovesti do povećanog nivoa anksioznosti, a često se taj stres može osećati u obliku zatvora.
Nemogućnost da kažemo 'ne' – Kada ne sledimo svoj instinkt da odbijemo nešto što nam ne odgovara, to može uzrokovati napetost i probleme sa želucem.
Strast – Nedostatak izražavanja strasti može dovesti do potisnute energije koja se manifestuje kao fizička slabost i povećana podložnost infekcijama.
Anksioznost – Ignorisanje anksioznosti može dovesti do hroničnog stresa, što može izazvati probleme sa spavanjem, srčanim tegobama i povećanim nivoom kortizola.
Osećanja – Neprepoznavanje i potiskivanje svojih osećanja može dovesti do stresa i telesnih problema poput dermatitisa.
Tuga – Ignorisanje tuge može izazvati emocionalnu potisnutost, a dugotrajna tuga može uticati na imunološki sistem i izazvati različite fizičke probleme.
Radost – Nedostatak iskazivanja radosti i sreće može dovesti do stresa i depresije, što može uticati na srce i opšte zdravlje.
Bes – Potiskivanje besa može izazvati unutarnji stres i napetost, što može uticati na krvni pritisak i srce.
Ignorisanje ili potiskivanje emocija može dovesti do raznih fizičkih problema, jer telo često odgovara na ove emocionalne konflikte na svoj način. Stoga, prepoznavanje, prihvatanje i upravljanje emocijama trebaju biti ključni delovi našeg pristupa zdravlju.