Popili ste kafu – nemojte žuriti da odmah operete šolju. Talog od kafe biće vam od koristi u vašem domaćinstvu.
Kako možete iskoristiti talog od kafe: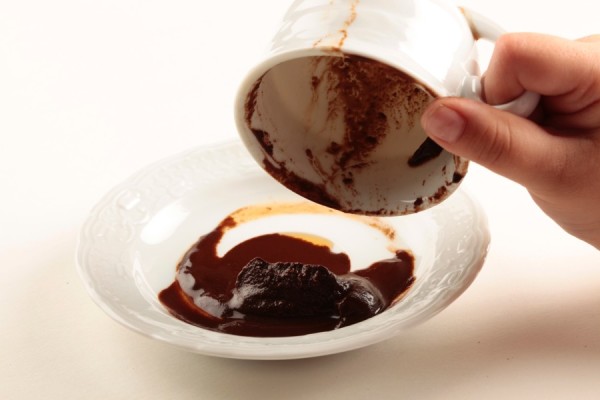 – Kafa ne samo uklanja mirise, ali ne dozvoljava im da se mešaju međusobno. Ovo svojstvo kafe korisno je kod postavljanja osušenog taloga u frižider.
– Talog od kafe spasiće vas od mačijeg "bezobrazluka". Ako je vas kućni ljubimac shvata reč "toalet" kako je njemu odgovara – naučite njega da odustane od te loše navike tako, što ćete pomešati osušeni talog od kafe sa osušenom i samlevenom korom narandže i sipati ovu mirišljavu mešavinu na mestima koje je mačka izabrala za toalet.
– Uz pomoć taloga od kafe možete ukloniti ogrebotine sa povrsina nameštaja od tamnog drveta. Da bi ste to uradili, morate da promešate talog od kafe sa malo vruće vode i utrljati u ogrebotine na nameštaju.
– Talogom od kafe pomešanim na pola sa glicerinom možete brisati tamne stvari od kože. Naprimer: tašne, rukavice, jakne i dr.. Jednostavno obrišite kožnu stvar mekom krpom ili komadićem vate umočenim u soc veoma jake kafe. Uočićete razliku.
– Ponekad nova kožna tašna ima dosta neprijatan miris. Veoma lako ćete se osloboditi njega, ako pospite tašnu običnom kafom i ostavite je tako na nekoliko sati. Ova opcija je pogodna samo za tašne napravljene od tamne koze.
– Talog od ispijene kafe je odlicno đubrivo za biljke, koje vole "kisela" zemljišta. To su: ruže, azaleje, rododendroni, ljiljani, kao i drugo zimzeleno rastinje. "Nahranite" ih talogom od kafe, oni to vole.
– Kafa odlicno čisti pepeljare, eliminisše nepijatan miris. Naspite u prljavu pepeljaru malo kafe, obrišite vlažnom krpom i isperite.
– Odlično sredstvo u borbi sa insektima i različitim bubama. Na "mesto boravka" ovih neprijatelja stavite dobru porciju taloga od kafe i oni trajno napuste svoju teritoriju.
– Takođe, talog od kafe, žene mogu iskoristiti za svoje ulepšavanje: za piling kože lica,  piling tela i anticelulitne obloge.