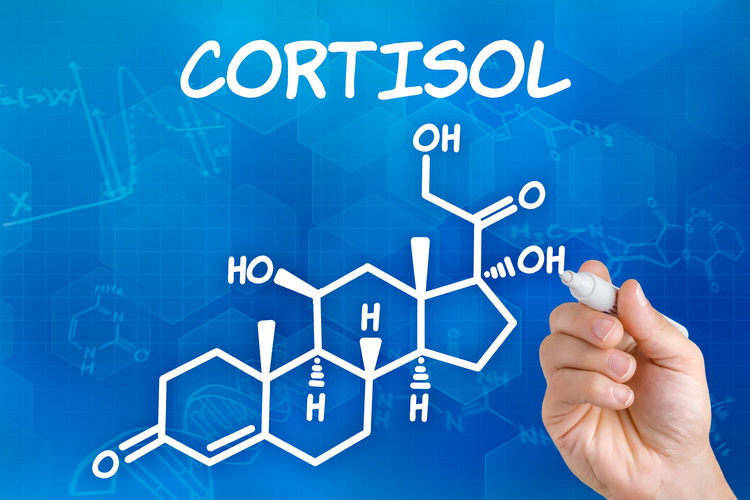 Ukoliko redovno vežbate, hranite se zdravo, a i dalje ne uspevate da izgubite na težini, razlog može biti hormon koji svi mi proizvodimo, kortizol
Ovo je veoma važno, jer baš nas on tera da reagujemo kada postoji opasnost. Visok nivo kortizola može izazvati niz problema koji su sažeti u Kušingov sindrom.
Najrasprostranjeniji način za njegovu proizvodnju  je kada se nalazite pod konstantnim stresom. Zato se kortizol naziva i "hormon stresa". Preterana proizvodnja kortizola uništava mišiće, negativno utiče na metabolizam, i između ostalog stvara salo na stomaku.
Simptomi visokog nivoa kortizola:
♦ promena raspoloženja (bes, anksioznost, depresija)
♦ stalni umor, čak i kada ništa ne radite
♦ glavobolja
♦ palpitacija i/ili hipertenzija
♦ manjak apetita uz dobijanje na težini
♦ probavni problemi
♦ učestalo mokrenje, zatvor ili dijareja
♦ problemi sa spavanjem
♦ gubitak memorije
♦ dlake na licu i bore
♦ otečeno lice i sakupljanje masti na vratu
Kako smanjiti visoki nivo kortizola: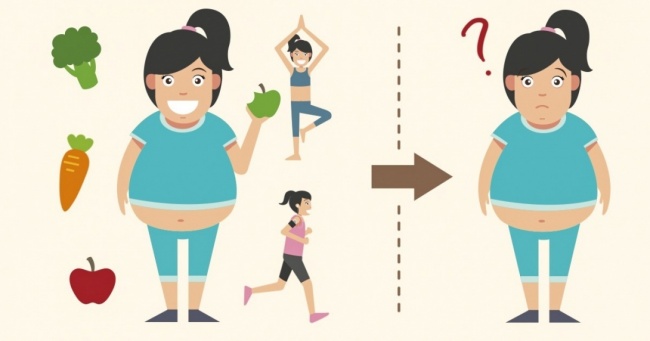 Jedite u intervalima
♦ U redu je jesti 5 puta dnevno u razumnim količinama. Nemojte preskakati obroke jer to proizvodi kortizol.
Izbegavajte bilo kakve stimulanse
♦ Ne konzumirajte bilo kakve energetske napitke, kofein ili alkohol.
Pijte što više vode
♦ Budite hidrirani svakog dana, steknite tu naviku da popijete čašu vode odmah ujutru kada ustanete i jednu pred spavanje.
Hrana koju bi trebalo da izbegavate:
♦ Kofein, alkohol, hrana sa visokim sadržajem šećera, zaslađivači i hranu koja sadrži mnogo kalijuma.
Hrana koju bi trebalo konzumirati:
♦ Hrana bogata fosfatidilserinom, kao što su skuša, haringe, jegulje i kvalitetni proteini uopšte.
♦ Pored toga, namirnice bogate fenilalaninom, kao što je piletina, jaja, smeđi pirinač, brokoli, bundeva, potočarka, brokoli, zatim namirnice bogate triptofanom, soja, meso, jaja, mleko i mlečni proizvodi.
♦ Konzumirajte i namirnice bogate vitaminom B5, urme, bademe, mleko, losos, pšenične klice i zob. Takođe se preporučuju i pasulj, žitarice i semenke suncokreta.
Vežbajte
♦ Vežbajte 3 puta nedeljno, ne više od 50 minuta, jer ukoliko preterate i to će dovesti do proizvodnje kortizola. Nikada ne vežbajte 7 dana za redom, uvek napravite 2-3 dana pauze.
Potrebno vam je dovoljno sna
♦ Važno je da imate između 8 i 10 sati sna svake večeri. Na ovaj način će se nivo kortizola smanjiti, a vaše telo oporaviti.
Opuštajte se
♦ Pronađite neku tehniku opuštanja ili meditacije i uključite ih u svoj život.
Konzumirajte suplemente:
♦ Vitamin C, zlatni koren, vitamin B5, folnu kiselinu, vitamin A, cink, ginseng, sladić, hrom, magnezijum, kalcijum, kantarion, kamilicu i zob.