Mnogi veruju da apsolutno nisu fotogenični, i zato izbegavaju kameru. Ali često su uzrok loših slika samo greške u poziranju.
Reporteri The Daily Mail, zajedno sa voditeljkom vesti na kanalu Sky News, Samantom Simonds, sproveli su mali eksperiment, i pronašli su nekoliko jednostavnih trikova pomoću kojih ćete na slikama izgledati maksimalno efektno.
Femina je pribeležila rezultate ovog eksperimenta, i deli ih sa vama.
1. Pronađite svoj dobar ugao
"Praktično svi ljudi imaju asimetrična lica. Zato je neophodno odrediti za sebe takozvanu najbolju stranu", kaže londonski fotograf Džon Godvin, koji je, takođe, učestvovao u eksperimentu. Odlučite koja strana lica vam se više sviđa, i nju okrećite prema kameri.
2.Regulišite pogled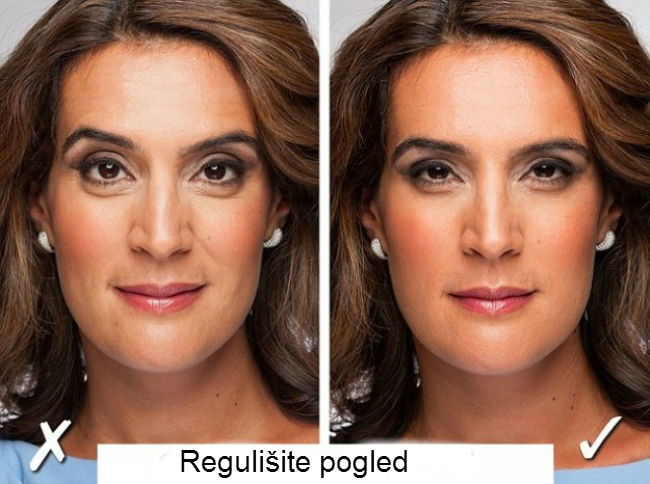 "Obično, slikajući se, trudim se da izgledam prijateljski, podižući obrve.
Međutim, Džon je siguran da to daje mojim očima nekako iznenađen, čak i preplašen izgled", kaže Samanta. Anđelina Džoli, Dru Berimor, Šeron Stoun, i druge zvezde pribegavaju malom triku – malo zagonetnosti u očima, daje im ubedljiviji i pažljiviji pogled.
3. Ne preterujte sa osmehom.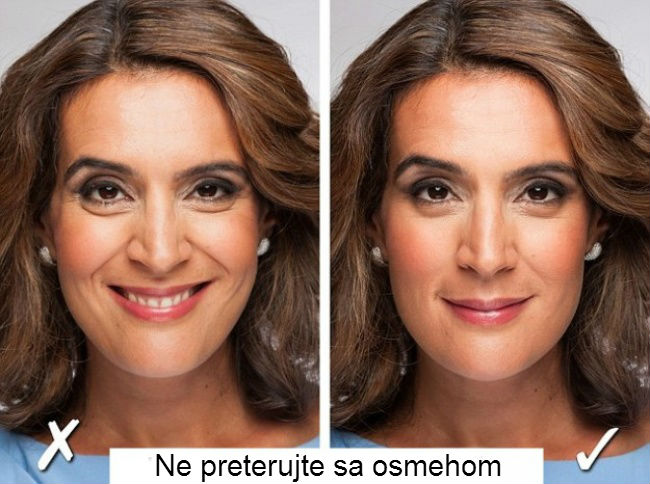 Po mišljenju autora eksperimenta, prevelik osmeh može izgledati izveštačeno, osim toga ne stoji lepo svakome. Uzdržan, blagi osmeh, učiniće lice prijatnijim i neće naglasiti bore
4.Obratite pažnju na obraze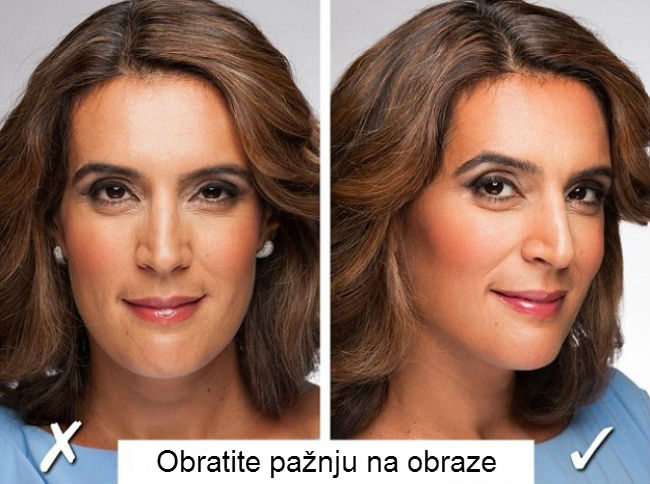 Da vizuelno smanjite obim lica, prema rečima Džona Godvina, dovoljno je uraditi dve jednostavne stvari: "Treba se okrenuti prema kameri svojom "najboljom" stranom pod uglom oko 30 stepeni, i istovremeno postaviti kraj jezika ka nepcu. Tako ćete, vizuelno, suziti lice".
5. Ne pućite usne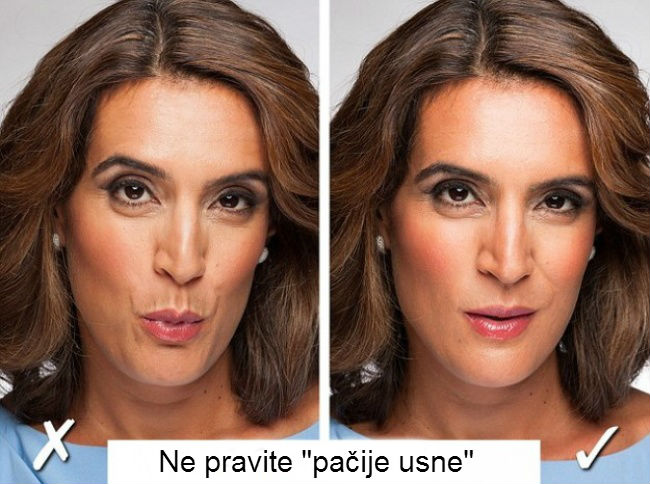 "Pačije usne" ne krase, nego čak, lice čine nedopadljivim.. Možete lako skupiti usne kao da želite nekog da poljubite, ali ne izbacujte ih.
6. Gledajte u kameru od dole na gore.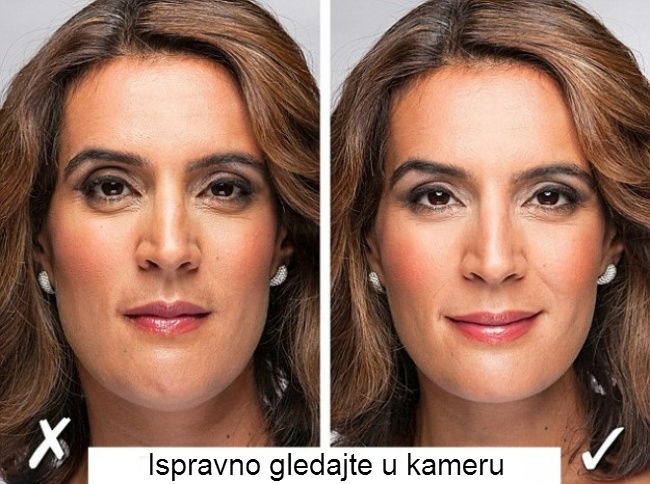 "Ako lice bude malo niže od kamere, izgleda da gledate malčice gore, kao da izdužujete vrat. Ovakav položaj omogućava da napravite bolju sliku. I obrnuto – ako se nalazite iznad kamere, lice će ispasti više agresivno i manje atraktivno", savetuje fotograf.
7. Podignite bradu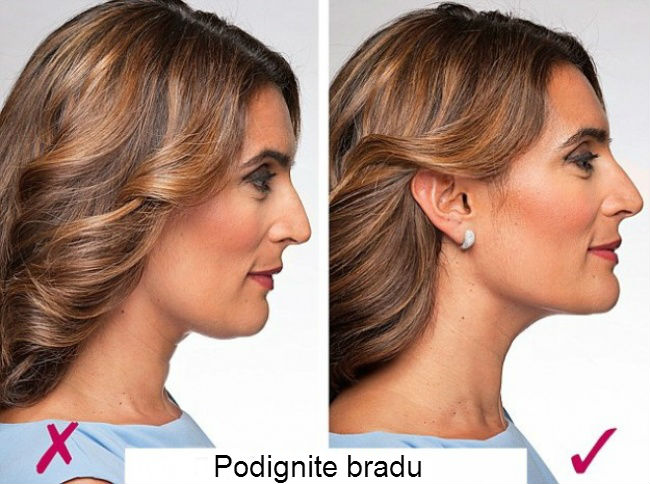 Za slikanje iz profila podignite bradu da lice bude izražajnije. Ovaj trik pomaže vizuelnom izduženju vrata i smanjenju obraza.