Da bismo bili svesni da preterana upotreba šećera kvari zube i struk, treba provesti život na pustom ostrvu. Ali to, nažalost, nije sve, i čak  nije najpogubnije što šećer radi našem telu.
4 ozbiljna razloga da kažete NE slatkišima:
Šećer ubrzava starenje kože.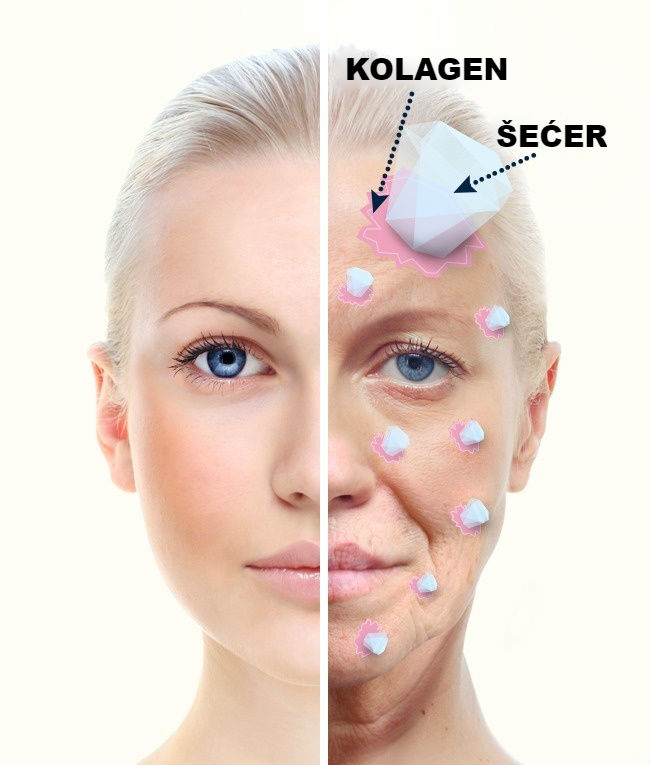 Dospevši u krv, šećer dolazi u vezu sa proteinima, uključujući kolagen i elastin, koji su odgovorni za čvrstinu i mladost kože.
♦ Ova interakcija, kao prvo razara proteine (od razaranja kolagena i elastina koža postaje suva i naborana).
♦ A kao drugo, stvara nove štetne materije. One, na primer, čini kožu osetljiviju na sunce. A sunce je – jedan od glavnih faktora starenja.
Šećer podstiče razvoj upalnih procesa.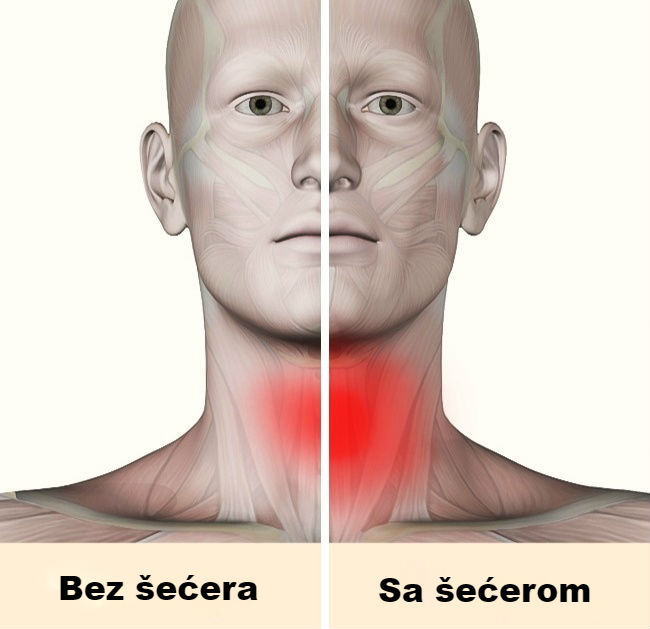 Pošto šećer pojačava upalne procese, znači da doprinosi, ne samo pojavi bora, već i akni i bubuljica. Za ostatak tela – šećer doprinosi razvoju mnogih bolesti (na primer artritisa).
Šećer izaziva kardiovaskularne bolesti.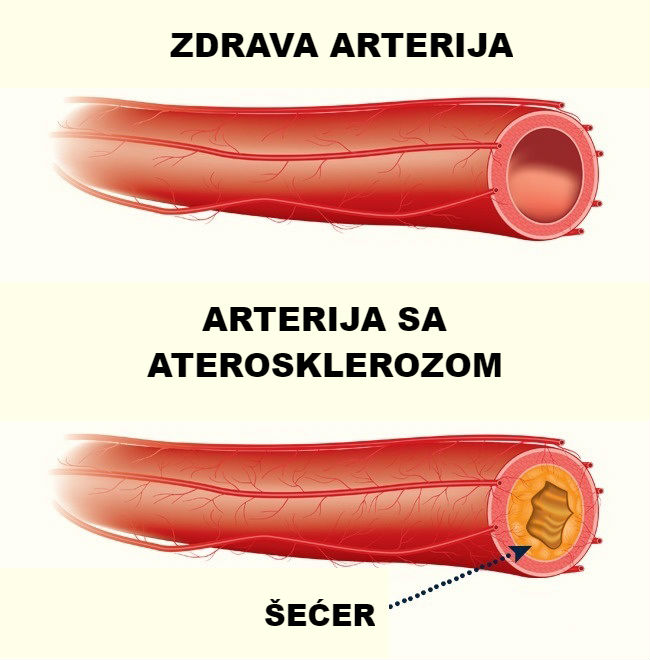 Skoro tokom celog  XX veka, zapadna medicina je smatrala da je za prevenciju kardiovaskularnih bolesti najbitnije izbegavati nezdrave masti, koje povećavaju nivo holesterola. Šećer se smatrao manje opasnim od životinjskih masti. Ljudi, koji su bili na nemasnim dijetama, nisu sebe lišavali slatkiša.
U XXI veku, lekari su promenili svoje mišljenje. Studije pokazuju da šećer ne smanjuje, nego povećava nivo holesterola, koji se mnogo lakše taloži na zidovima krvnih sudova, kada su oni već oštećeni šećerom.
Šećer, jednostavno, dovodi do ludila.
♦ Istraživanja su pokazala da šećer može doprineti razvoju depresije. To se dešava jer šećer smanjuje nivo hormona BDNF (neurotrofni moždani faktor), koji se, kod onih koji pate od depresije i shizofrenije, ionako ne proizvodi dovoljno.
♦ Druga istraživanja pokazuju da zloupotreba šećera može pojačati osećaj anksioznosti ( sa kojim se pokušavamo boriti, umirujući sebe nečim slatkim).
♦ Da ne govorimo o eksperimentu tokom kojeg su eksperimentalni pacovi oglupeli od šećera. Naučnici povezuju to sa time da šećer remeti veze između ćelija mozga koje su odgovorne za veštine i pamćenje.
Čitajte još: 5 stvari koje se primećuju kod onih koji su prestali da konzumiraju šećer.