Većina nas provodi dobar deo života sedeći, posebno oni koji stalno rade na kompjuteru, tako da je bol u leđima postao uobičajena pojava. I to se odnosi na ljude svih uzrasta! Mnogo sedimo, malo se krećemo i nesvesno krivimo kičmu, zagledani u svoje pametne telefone i tablete.
Savremeni ritam života ne daje nam mogućnosti da mnogo vremena posvetimo svome zdravlju. U početku se trudimo da ne obraćamo pažnju na prve znake problema. Međutim, kad bolovi postanu jaki, jednostavna sredstva više ne pomažu.
U ovom članku, Femina je za vas pripremila 6 jednostavnih, ali veoma efikasnih vežbi za kičmu i leđa, koje ne zahtevaju mnogo vremena i posebne fizičke pripreme, ali pritom daju odlične rezultate!
Morska zvezda
Umorni ste nakon posla? Možete da se odmorite i istovremeno pomognete svojim leđima! Potrebno je samo da legnete na pod, raširite ruke i noge u stranu i malo odležite u tom položaju.
Zatim će vam biti veoma prijatno da izvodite uvijanje: ruke i ramena okrećite na jednu stranu, a kukove u drugu. Zatim se vratite u početni položaj i uradite isto u suprotnom pravcu. Sve to radite vrlo sporo i opušteno!
Ležeći kamen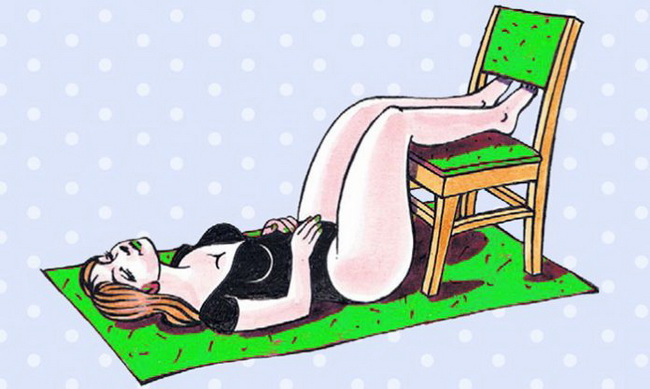 Opet vežba za lenjivce! Za nju će vam biti potrebna stolica.
Lezite na pod, poželjno na topli tepih, a noge stavite na stolicu. Vežba pomaže da se uspostavi pravilan krvotok u celom telu, a leđa se za to vreme mogu odmoriti od dnevnog opterećenja.
Gipka zmija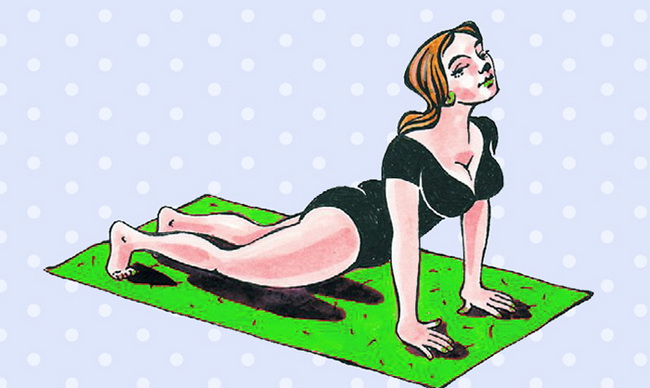 Mladost čoveka zavisi od pokretljivosti kičme. Osnova ove vežbe je ponašanje zmije, životinje koja se odlikuje gipkošću.
Od davnih vremena, mudraci su posmatrali prirodu, a zatim u fizičkim vežbama primenjivali određene položaje, pozajmljene od životinja. "Gipka zmija" je asana u jogi, ali ne brinite – ova vežba je dostupna svakome. Samo lezite na stomak, uprite nožnim prstima o pod i podignite telo rukama što više možete. Najvažnije je da osetite napetost mišića, ali ne preterujte!
Embrion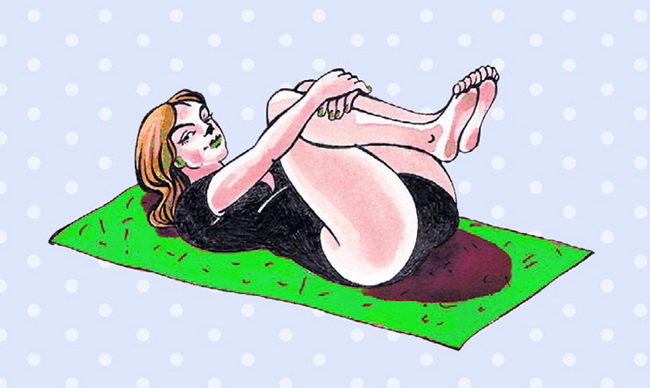 Osetite se ponovo u maminom stomaku – lezite u pozu embriona. Samo lezite na leđa, savijte noge i privucite ih do stomaka, obuhvativši ih rukama.
Ostanite u ovom položaju između 30 sekundi i minuta. Ovu vežbu možete raditi čak i dok gledate omiljenu seriju! Potrebno je samo da ležite na podu.
Napravite ugao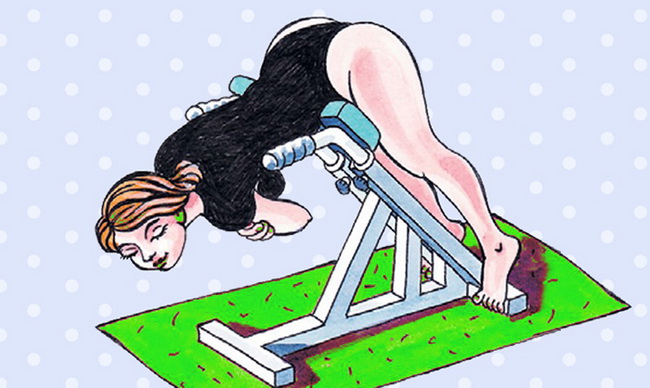 Glavni cilj ove vežbe je opuštanje svih mišića. Da biste izveili ovakav pregib, potrebna vam je fitnes lopta, a ukoliko je nemate, pomoći će vam naslon kauča ili fotelje.
Upletene noge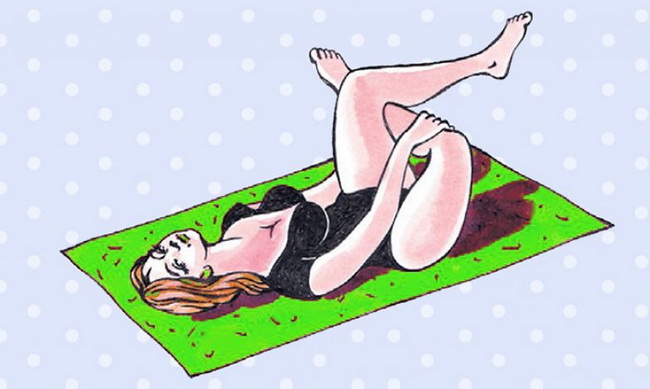 Ova vežba je malo teža od prethodnih, ali ne zahteva posebnu fizičku pripremu i dostupna je svima.
Lezite na leđa, savijte jednu nogu i stavite je ispod kolena druge. Uhvatite donju nogu i polako je privlačite sebi i malo nagore. Zadržite se malo u tom položaju, bukvalno pola minuta. Napravite osam serija svakom nogom.
Čitajte još: 9 lakih vežbi za bolove u leđima, koje će vam oduzeti minimum vremena