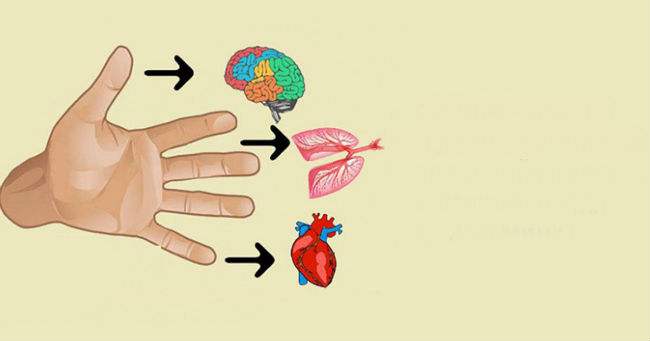 Džin sin džicu – je drevni oblik japanske umetnosti isceljenja, koja pomaže balansiranju emocija, zahvaljujući stimulaciji tačaka na rukama.
Osnova ovog učenja zasniva se na sledećem principu: svaki prst na ruci povezan je sa određenim organom kojem odgovara određena emocija.
Ako treba da delujete na neki organ, uhvatite prst drugom rukom i držite ga 3-5 minuta. Za to vreme duboko dišite. Takođe, možete uraditi opstu harmonizaciju vašeg tela, tako što ćete to uraditi sa svakim prstom na ruci.
Organi tela koji su povezani sa prstima: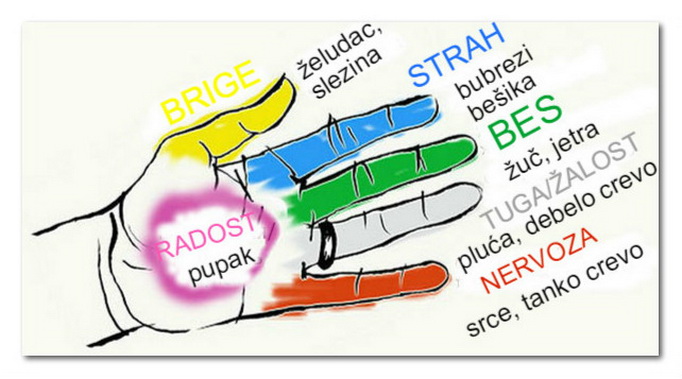 1. Veliki prst.
Organi: želudac i slezina.
Emocije: anksioznost, depresija i zabrinutost
Fizički simptomi: bolovi u stomaku, problemi sa kožom, glavobolja, neuroza.
2. Kažiprst.
Organi: bubrezi i bešika
Emocije: razočaranje, strah i konfuzija.
Fizički simptomi: bolovi u mišićima, leđima, zubobolja, probavne smetnje.
3. Srednji prst.
Organi: jetra i žučna kesa.
Emocije: neodlučnost, bes, razdražljivost.
Fizički simptomi: problemi sa cirkulacijom krvi, menstrualni bolovi, problemi sa vidom, umor, frontalna glavobolja, migrena.
4. Domali prst.
Organi: pluća i debelo crevo.
Emocije: negativnost, tuga, strah od odbacivanja, žalost.
Fizički simptomi: zujanje u ušima, respiratorni problemi, astma, kožne bolesti, problemi sa varenjem
5. Mali prst.
Organi: srce i tanko crevo
Emocije: briga, anksioznost, nervoza, odsustvo samopoštovanja
Fizički simptomi: bolesti srca, bol u grlu, nadimanje stomaka, problemi sa kostima.