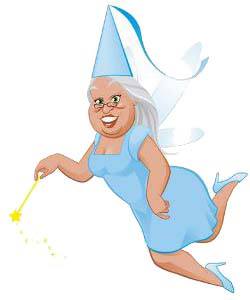 Muž i žena proslavljaju 35 – godišnjicu braka u restoranu. ..
Iznenada pojavljuje se dobra Vila i kaže:
" Za to što ste zajedno već 35 godina u lepom braku, zamislite želju i ja ću vam je ispuniti"
Žena: "Želim sa suprugom na put oko sveta!"
Odjednom 2 karte za brod stvoriše se u njenim rukama.
Muž razmislio i reče: "Sve je to dobro, ali takva šansa se dobija samo jednom u životu.. Želim ženu koja će biti 30 godina mlađa od mene!"
Žena je šoku, u šoku je i dobra Vila, ali želja je želja.. Ispuniti se mora..
I odjednom.. čovek postade 90-togodišnji starac!
Naravoučenije: Nezahvalni muškarci zapamtite: I VILE SU ŽENE! 🙂