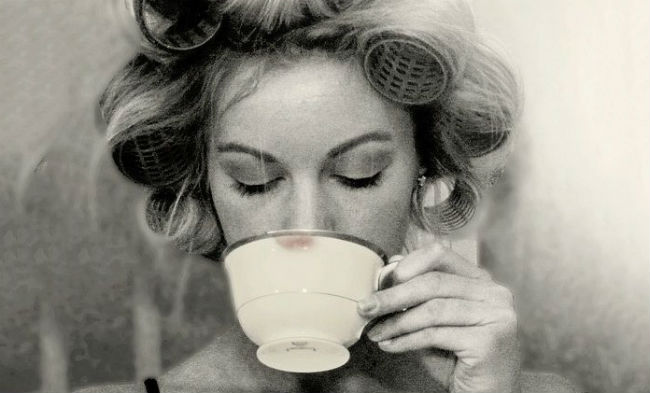 U životu često nastaju situacije čiju suštinu tek kasnije shvatimo:
Kad sam mala 16, bila sigurna da će u mom životu sve biti bolje nego u njenom, zato što sam ja pametnija. Sa 16 sam mislila da sam strašno pametna. I svađala sam se s njom za svaku sitnicu, a ona se zbog nečega ljutila. Naše rasprave su se završavale otprilike:
– Ako ćeš napolje, prvo jedi.
– Ne šetaj previše, prehladićeš se.
– Zatvori usta.
Sa 23 sam bila sigurna da ona sve u životu radi pogrešno. Nisam se prepirala tako često, ali sam verovala da ću u svom životu sve raditi drugačije. Davala sam joj da čita "prave knjige" i bila ogorčena što ih ne uzima ozbiljno. U redu, razmislila sam i zaključila da mi to namerno radi. Najčešće sam od nje čula:
– Imaš li para?
– Samo mi reci kad se vraćaš.
– Zatvori usta.
Treba li reći da sam sa 25, udubivši se u psihoterapiju, odjednom shvatila šta je razlog što sve kod mene nije onako kako bih želela? Ona. Nisam htela da ćutim. A ona je ćutala. Na moje vrlo emotivne napade, odgovarala je:
– I ti ćeš imati decu.
– Nemaš sreće s roditeljima.
– Zatvori usta.
Sa 30 još nisam nameravala da popustim. Do trideset pete, u svom životu nisam ostavila ni kamen na kamenu iz prošlosti. Sve oko mene je vrištalo, uključujući i mene. Samo je ona ćutala, radovala se mojim upadima u njenu kuhinju i nije postavljala nikakva pitanja. A ja nisam imala šta da joj kažem. Samo sam tu sedela i ćutala. I ona je ćutala. A mogla je i da ne ćuti. Ne bih imala šta da joj odgovorim.
Kako je uspevala? Ne znam. U njenom životu nije bilo psihoterapeuta, pametnih knjiga o odvajanju, predavanja o krizama adolescenata i odraslih žena. I sada, kada mi je skoro 40, s tugom shvatam da sam u toj beskrajnoj raspravi s njom, stalno siktala kao zmija i mahnito mahala nekakvim mudrostima, iza kojih je malo toga stajalo, osim knjiških istina i mojih ambicija.
A iza njenog ćutanja i retkih primedbi, stajao je ne baš lak i vedar život – njen život, život njene majke i cele naše porodice, koja je iz generacije u generaciju tražila mesto pod suncem.
Ni sa 16, ni sa 20, ni sa 25, nisam htela da vidim očigledne stvari:
*** Uvek je bez greške prepoznavala opasne ljude u mom životu, čak i kad bi ih videla samo na par minuta. Šteta što nikada nisam poslušala njen savet. A ona kasnije nijednom nije rekla ono čuveno: A ja sam ti rekla…
*** Kad god sam u pravednom gnevu pokušavala da što bolnije ujedem, ona se trudila da me pogladi po glavi.
*** Uvek mi je davala slobodu da radim ono što sam smatrala da treba. Nikada u životu nisam naišla na njeno protivljenje onome što je meni bilo važno.
*** Uvek me je čekala i sada me čeka kod kuće. Šta god da se desi, uvek imam gde da se vratim. Za svaki moj dolazak sprema ono što volim. I to ne zavisi od toga kada ću doći kući – u tri ujutro ili u tri popodne.
Gledam svoju decu i sve češće razmišljam kada bi trebalo da ućutim, da ih ne povredim, ne uplašim i ne obeshrabrim da probaju da žive po svome.
Toj mudrosti me je naučila ona, moja majka. Na svaki moj nevešti pokušaj da se vratim u prošlost i sve popravim, majka se nasmeši i kaže da se ne seća mojih optužbi. Pravi se. I grli me. A ja zatvaram usta.
I u tišini čujem kako protiče vreme. A ja mu u sebi šapućem: uspori, molim te…