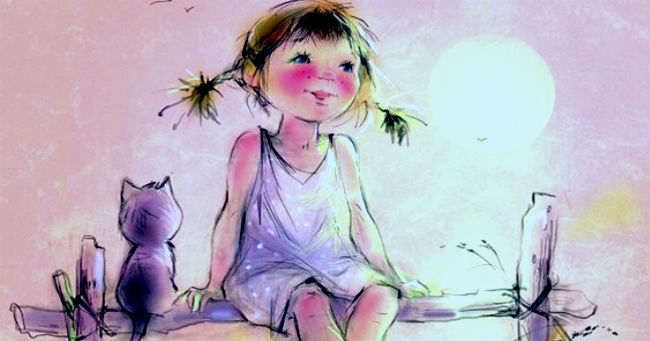 Onako kako zaista mislite o sebi – takao će vam život na kraju ispasti. Ključ sreće ili nesreće je ono što čovek zaista o sebi misli u dubini duše, skrivenoj od drugih. Pravo mišljenje o sebi krije se vrlo duboko u podsvesti…
Čovek obično o sebi misli ono što su o njemu u detinjstvu govorili odrasli, od kojih je zavisio. Najbliži odrasli: roditelji, deke, bake, učitelji, vaspitači – odrasli koji su mu bili bliski.
Dete do sedme godine veruje svemu što odrasli kažu. Takva su deca, naučnici to znaju.
Glumica Ava Gardner je bila lepa kao slika. Bila je pravo savršenstvo. Nema reči koje bi dostojno opisale njenu neverovatnu lepotu. Takođe je bila odlična glumica i igrala u mnogim filmovima.
Istina, s takvom pojavom mogla da samo stoji i ćuti – i da joj se dive, kao Praksitelovoj statui.
Ali ona je igrala i udavala se, ali uvek nesrećno. A onda je počela da pije i stari. Jednom mi je na snimanju filma rekla: Izgleda da ništa ne umem, prosto nemam talenta. Hvala vam na trudu, ali ja stvarno nisam nizašta.
Čudno je bilo čuti tako nešto iz usta zadivljujuće lepotice i nadarene glumice, bogate i slavne. Ali ona je stvarno tako mislila. To je bilo njeno mišljenje o sebi.
To joj je majka usadila u detinjstvu: da nema talenta i da se uzalud trudi, da su muškarci grozna stvorenja i da moraš biti zahvalna čak i za trunku pažnje prema svojoj beznačajnoj ličnosti. I ona je poverovala. Niko je nije mogao razuveriti.
Svi su verovali da glumica divno živi i nosi nevidljivu krunu. Ali to nije bila kruna, već trnov  venac, koji joj je majka u detinjstvu stavila na glavu.
Kakvo je naše mišljenje o sebi, takav će nam život i biti. Srećan ili nesrećan. Svakom se dešava ono što odgovara njegovom mišljenju o sebi. Na kraju uvek ispadne tako.
Moramo se truditi da dobro mislimo o sebi, bez obzira šta nam je u detinjstvu govorila ne baš srećna ili ne sasvim normalna majka. Glavno je ono što sami o sebi mislimo, a tek onda to što drugi misle o nama. Možda oni samo čitaju naše misli?