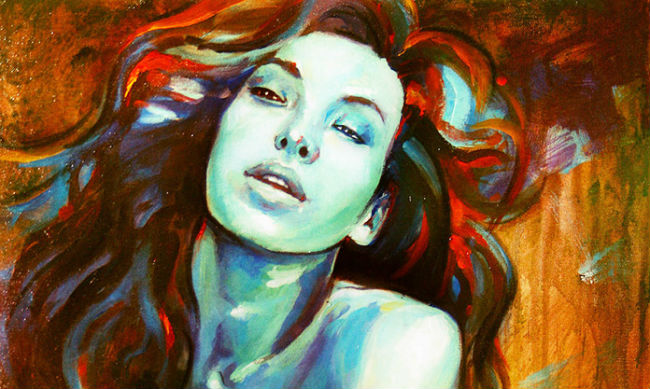 Luksuz nisu ni šminka, ni restorani, ni visoke štikle. Pravi luksuz je živeti kako ti se sviđa. U udobnim gaćama, u udobnim cipelama i bojom ruža koji ti se dopada ili uopšte bez šminke. Jesti ono što voliš, družiti se s onim s kim ti je lepo, biti zajedno iz ljubavi, a ne zbog osećaja dužnosti.
Naučite da odbacite nepotrebno, ono što je postalo zastarelo i istrošeno, ali čuvajte ono volite. Petogodišnja ćerka moje prijateljice ceo svoj mali život nosi u goste svoju kašičicu. Može da sebi dozvoli luksuz da jede kašikom koja joj se dopada.
Njena majka se toga stidi i svaki put pokušava da se opravda. A ja sam počela da nosim na izlete svoje posuđe i escajg, jer ne volim da jedem iz plastike. I briga me šta drugi o tome misle.
Luksuzan život nije "zato što ti to zaslužuješ", već zato što je ta stvar tebe dostojna. Šolja, koju ti je poklonila sestra. Tatina majica, u kojoj je tako prijatno spavati. Kolač po maminom receptu. Poljubac voljenog čoveka. Zanimljive knjige. Dobri filmovi. Omiljene pesme. Sveža posteljina. Čist stan. Život koji si sama izabrala.
Luksuzan život nije nerviranje kad nešto ne ide kako treba. Čarape mogu da ti se pocepaju. Testo može da ne naraste. Prijatelji ne žele da gledaju tvoj omiljeni film. Voljena osoba može da te napusti.
Možda ne dobiješ unapređenje na poslu. Svašta se može dogoditi. Ako ti nešto ne uspeva, to nikako ne utiče na tvoju vrednost. To samo znači da trenutno ne ide sve kako želiš.
Luksuzan život znači imati mogućnost izbora. Da zakrpiš pocepane čarape ili da kupiš nove. Baciš kolač i naručiš picu ili da pokušaš da ispečeš drugi. Da sama gledaš film ili da pođeš s prijateljima u kafić. Da se prepustiš ili boriš. Potražiš novi posao ili revidiraš svoje ciljeve na starom.
Luksuzan život je živeti po svojim pravilima. Ići ka svojim ciljevima. Ne tražiti opravdanja. Ne podilaziti. Ne pravdati se za svoje izbore, svoje snove, interesovanja.
Moći da kažeš: Ne može tako sa mnom.
I reći: Može mi se.