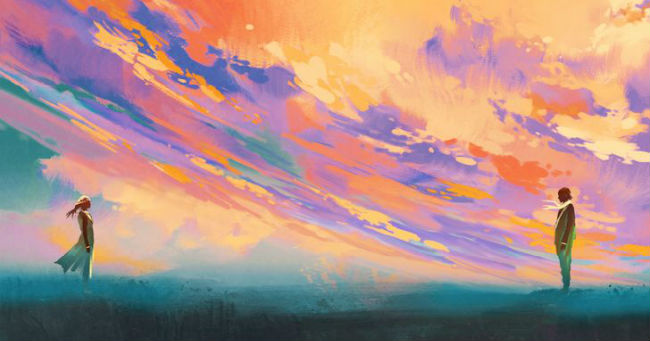 Da biste saznali da li vam je neko drag, izvedite misaoni eksperiment. Čak i ako ste ljuti, ako vas ta osoba strašno iznervira, ako vas izda strpljenje, pronađite snagu za ovu jednostavnu proveru.
Zamislite samo da će onaj na koga ste besni ili vam je dojadio zauvek nestati iz vašeg života. Na primer, otići u daleku zemlju, odakle se nikada neće vratiti. Ili će odleteti da istraži drugu planetu i taj put će trajati sto godina. Ili da će umreti.
Strašno je to zamisliti, ali pretpostavimo da su sva druga sredstva iscrpljena. Ne možete više da vidite tog čoveka? E pa, nikada ga više i nećete videti. Zamislite kako ćete živeti bez njega. Možete li to podneti? Biće vam lakše?
Tek tada ćete shvatiti šta zaista osećate prema toj osobi.
Ako osetite radost i olakšanje, poput žene koja je u suzama slušala stalne uvrede od svoje svekrve, onda vam ta osoba, blago rečeno, nije draga. Ona je nepodnošljiv teret, zloćudni tumor vašeg života. Morate je napustiti, prekinuti sve kontakte. Drugog izlaza nema.
Ako se uplašite i osetite tugu, onda vam je ta osoba draga. Iz vas samo govore uvređenost i bes. Ili ste se umorili od večitih nesuglasica, a možda vam je i sam taj čovek dosadio – i to se dešava.
Jednom čoveku je konačno dosadio brbljivi stari drug, koji ga je večito gnjavio svojim problemima, a stalno je upadao u nevolje. Dodijao, što se kaže.
Ali pomisao da će prijatelj nestati, da više nikad neće moći da ga nazove, mada sad uopšte za tim nije imao želju – sama ta pomisao ga je naterala da skoči i zagrli svog starog druga. Kako da nestane? To nije mogao ni da zamisli…
Zamislite da nestane. Zauvek, za ceo život. I postaće sasvim jasno šta zaista osećate prema nekom čoveku. Da li vam je drag ili ne.
Femina vam prenosi ovaj tekst Ane Kirjanove, da bi uz vas bili samo ljudi koji su vam dragi.