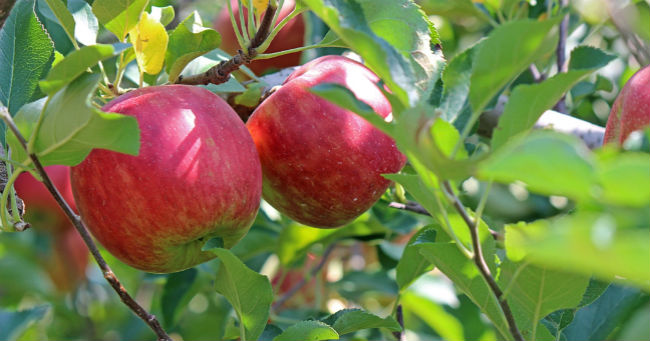 Često se dešava da se dobra, odgovorna i iskrena osoba trudi li trudi, a nikad ne dobije zahvalnost i priznanje.
Koriste se njenim trudom i zahtevaju još više. Pritom ni ne primećuju njene zasluge. To je prilično uobičajena situacija u karijeri.
Naravno, ne isplati unaprediti odgovornog, vrednog i u svakom pogledu dobroog radnika. Ko će onda da potegne? A postoji i drugi – onaj što skida kajmak, a radi osrednje. Ali zato ume da lepo predstavi sebe i svoje zasluge, da se na sav glas hvali. Tako dobija lovorike, čast i poštovanje. O tome govori ova priča.
Rasla u jednom vrtu jabuka. Bila je već stara. Iako joj je bilo teško, svake godine je davala mnogo ploda.
Bez obzira je li leto kišno ili sušno, jesu li joj se na kori pojavile štetočine ili je godina nerodna – jabuka je uvek bila puna ploda.
Deca bi dotrčala i ubrala njene rumene jabuke s ružičastom peteljkom.
Domaćin je dolazio i punio velike korpe njenim rodom.
Domaćica je od jabuka pravila ukusan džem i mirisne napitke.
Jabuka je volela svoje gazde i trudila se najviše što je mogla, ali bilo joj je jako krivo što joj niko ne kaže hvala. Niko joj se nikada nije zahvalio. Ljudi nisu ni pomišljali koliko joj je teško da svake godine bude rodna.
A onda je u posetu došao daleki rođak – stari mudri starac.
Drvo pomisli da je pravi čas da mu postavi pitanje. Kad je prišao jabuci, ona upita starca:
– Reci mi, mudri čoveče, zašto za toliko godina nikada nisam primila zahvalnost od mojih domaćina? Svake godine im dajem puno ukusnih jabuka. Jedu ih sa zadovoljstvom, a nikad mi nisu rekli ni obično "hvala".
– Jabuko, to je vrlo prosto. Ti ljudi misle da ti ne možeš da im ne daš jabuke. Jednostavno – moraš.
Tako se mnogi napori primaju zdravo za gotovo. Često je uzaludno očekivati zahvalnost. Ljudi samo uzimaju i koriste.
Možda će ova priča nekome dati ideju – kako je vreme da okrene drugi list prema nezahvalnim ljudima. Po pravilu, tek kad nešto izgubi, makar i privremeno, čovek počinje da to ceni..