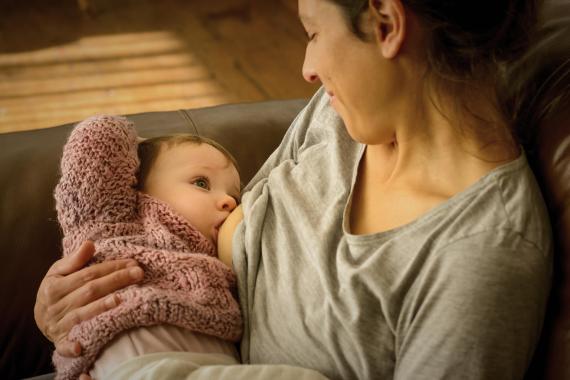 Kako su ljudi samo čudni. Da li ste o tome nekad razmišljali? Ja jesam. Od dana kad im se dete rodi, rešeni su da od njega naprave samostalno biće. Ako bi moglo već sa mesec dana da to bude rešeno. A kad zagrebete malo dublje i pogledate malo širu sliku…
Govoriće vam, ti neki ljudi, da ne dozvolite da se dete teši na dojci i da ga naučite da je mleko hrana. I to će raditi dok sebi kuvaju čaj da ih opusti kako bi lepo zaspali.
Reći će vam da ne legnete pored deteta kad krene da spava, a sami će leći pored svog partnera.
Objasniće vam da je vaš uskoro dvogodišnjak previše veliki da bi sisao, a sebi će sipati šolju kravljeg mleka za doručak.
Jasno i glasno će vam staviti do znanja da ne nunate bebu da bi zaspala, a onda će vam predložiti da kupite skupe njihalice koje bi trebalo da rade upravo to za šta su stvorene majčine i očeve ruke – da nunaju.
Kazaće vam ljudi i da pustite dete da se samo smiri kad je plačljivo i nervozno, a onda će otići da uteše svog prijatelja koji je tužan ili razočaran.
Mnogi će vam objasniti kako je odgovaranje na potrebe deteta zapravo samo vaša loša navika kojom sebi pravite problem. I to će reći sa cigaretom u ruci.
Bože, šta će vam sve ljudi reći! Ali, vi niste "ti ljudi". Vi ste oni čiji instinkti govore jasno i glasno i ne daju da ih takvi ućutkaju.
Jer, čak i kad smo potpuno iscrpljeni, znamo da je plač kojim nas beba zove njen način da kaže da joj trebamo, a ne nekakav protest.
Jer nam je jasno da to kad nas traže u 3 ujutru nije nikakva manipulacija.
Zato što, čak i kad nas leđa bole jer zaspimo uspavljujući dete u malom krevetu, znamo koliko će brzo ti trenuci proći. I znamo da bismo, kada prođu, pristali i na taj bol u leđima ponovo, samo kad bi mogli makar na dan da se vrate.
Ljudi nam govore, ali mi znamo. Znamo šta je stvarno važno i znamo da treba samo da im se osmehnemo i kažemo: Hvala na savetu, ali, mi ćemo to, ipak, drugačije.
Izvor: zelenaucionica.com