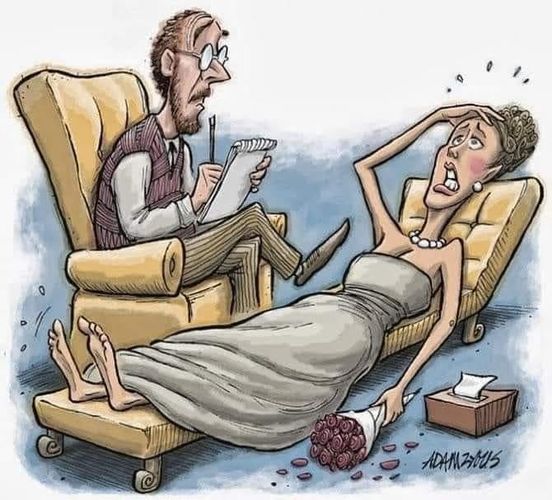 Mnogo mi se svideo jedan psiholog i njegov savet gospođi koja je žalosno nabrajala sve ono što nema: nema prave prijatelje, nema dobru platu, nema pristojna kola, nema odgovarajući stan, ni mladosti više nema… I nikakve nade da će sve to jednoga dana imati.
A prijatni i punački psiholog s bradom popravi naočare i dobrodušno reče: očigledno, mnogo toga nemate, a možete i produžiti spisak: nemate tešku i neizlečivu bolest, nemate milionske dugove, nemate odgovornost za bolesnog rođaka ili nemoćnog starca. Nemate grbu, nemate invalidnost. Da, stvarno nemate mnogo toga.
Samo zapišite sve ono što nemate i raspoloženje će vam se odmah popraviti, a još ćete dobiti i nadu da to ne samo što nemate, već nikada nećete ni imati.
I gospođa je razmislila, sabrala u mislima, a onda se nasmešila.
Stvarno, mnogo toga nemamo. I ne treba da imamo. A sve ostalo se može zaraditi, popraviti, dobiti na dar ili vremenom steći. Ništa strašno. Glavno je biti živ i zdrav. I da voljeni budu živi i zdravi. I da nam se ne desi ništa loše.
I samo to je već dobro. Počnite od toga, kad nabrajate šta sve nemate.
Autor: Ana Kirjanova
Prevod: Femina