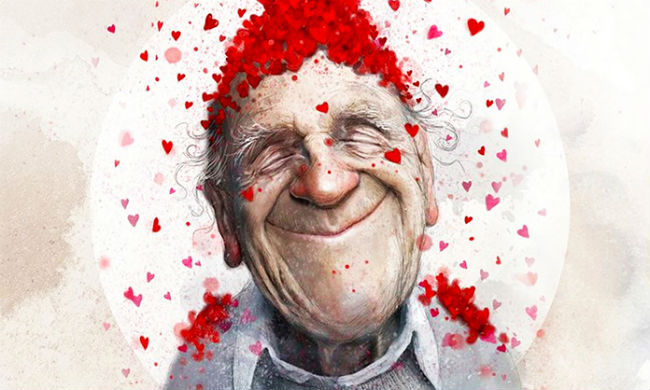 Čoveka s pozitivnom energijom se lako prepoznaje: pored njega se zaista osećate bolje. I moralno i fizički. Pritom on može da ćutke sedi i čita novine ili da priča o nečem sasvim drugom. Može da priča bajke i viceve ili da svira klavir ili da nespretno pleše…
Uopšte nije važno šta radi, samo je u njegovom prisustvu svima bolje. Raspoloženje vam se popravlja, dobijate želju za životom.
Ljudi sa pozitivnom energijom mogu da uopšte ne budu nisu svesni te svoje sposobnosti. Jednom je jedan poznati glumac otišao u bolnicu, na pregled srca. Zakazao je pregled kod kardiologa, koji ga je lečio. Pacijenti su prepoznali glumca i okupili se da traže autogram. Glumac je bio prijatan čovek, rado delio autograme i razgovarao sa ljudima. Pričao je priče i andegdote, zbijao šale… Na iznenađenje lekara, pacijentima je bilo bolje. I to mnogo bolje!
Jedan od lekara je u šali rekao: Trebalo bi da vas odvedemo u intenzivnu negu! Glumac je šalu shvatio ozbiljno i ponudio da ode na odeljenje intenzivne nege. I tamo je malo porazgovarao, ali glavno je bilo što je došao.
Zadržao se malo među teškim bolesnicima i lekari su bili zadivljeni: instrumenti koji su kontrolisali stanje bolesnika, pokazali su poboljšanja! Stanje pacijenata se naočigled poboljšavalo.
A on je samo tu bio, malo se zadržao, prošao kroz sobe u kojima su ležali teško bolesni ljudi. A njima je postalo bolje! Takvi su ljudi sa pozitivnom energijom. To je njihova glavna odlika – kad se oni pojave, drugima uliju snagu i želju za životom.
Kažu da nema pozitivne i negativne energije. Možda i jeste tako, ali u jednom čoveku se energija pretvara u toksično zračenje, u otrovni gas. A u drugom – u nektar i eliksir života. Sve zavisi od samog čoveka, od njegove duše i odnosa prema ljudima.
Uopšte me mora da bude svetac, ni oličenje vrline. Samo mu je duša dobra i u njoj ima ljubavi prema ljudima i saosećanja. Možda ni sam nije previše zdrav, ni jak, ni mlad, ali se u njemu životna energija pretvara u lek za druge. On sam postaje lek i spasenje.
U prisustvu pozitivnih ljudi, biljke ožive, životinje ozdrave, a ljudi se oporave. Skoro neprimetan priliv energije i lagani osmeh koji se pojave u prisustvu takvog čoveka – početak su isceljenja.
Odvraćate misli od problema; pažnja vam s bolesti skreće na tog čoveka, a zatim se pojavljuju "dobre misli" i potiskuju loše.
Tako ljudi s pozitivnom energijom utiču na druge. Bilo bi lepo da im pružite podršku i pokažete simpatije, da biste se zahvalili za energiju koju su vam preneli. I oni su živi ljudi, kojima takođe treba ljubaznosti i dobrote. Tada će se ponovo uspostaviti ravnoteža. A veoma je važno da postoji ravnoteža u razmeni energije.