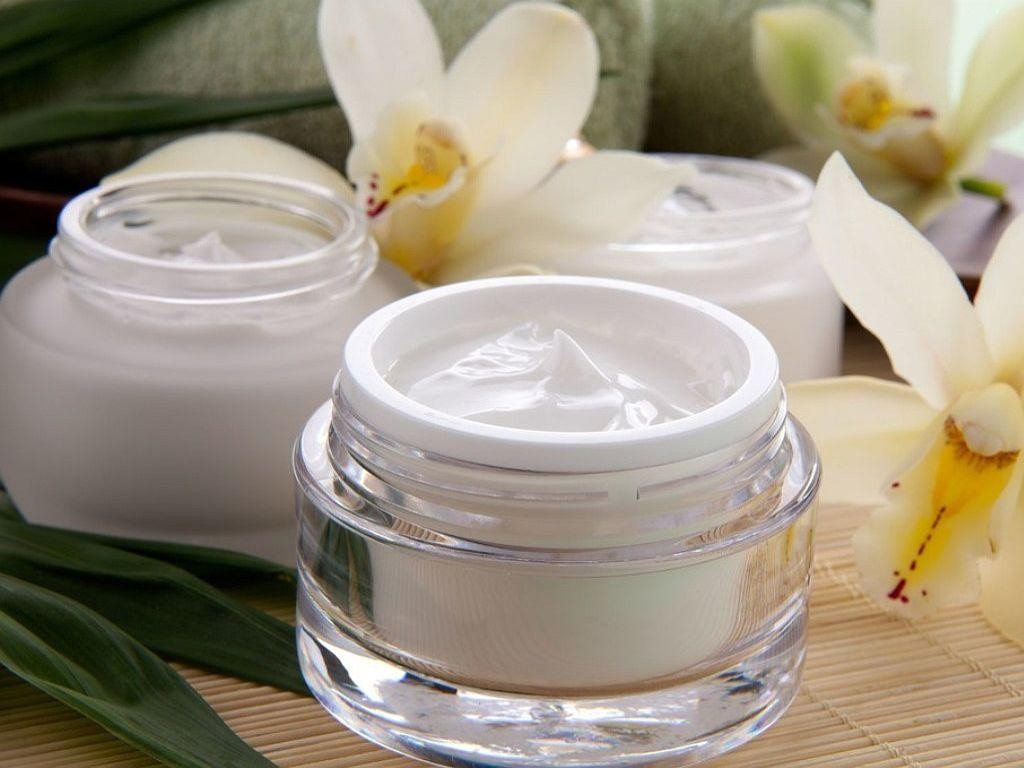 Domaća kozmetika je  isprobana u generacijama naših baka. One su koristile domaća prirodna sredstva i dugo ostajale mladolike i lepe. Recept, koji je opisan u nastavku, zove se. Plemićka krema, jer ga je moja baka  dobila od jedne veoma stare plemkinje, i ovaj naziv je nastao nekako sam po sebi.
Njega je koristilo više generacija žena, pa zato njegova efikasnost ne izaziva nikakvu sumnju. Plemćku kremu možete napraviti sami kod kuće koristeći samo prirodne sastojke.
Nakon korišćenja ove kreme, koža postaje meka, baršunasta i svilena na dodir. Pore se skupljaju koža se čisti, postaje hidrirana, zategnuta i zdrava. Sužava kapilare i smanjuje crvenilo, umanjuje mogućnost nastanka akni i sitnih bubiljica. Koža nema masni sjaj, jer se brzo upija.
Njena prednost – prirodni sastojci i bezbednost. To je dostojna zamena bilo kojoj kupovnoj kremi. Odgovara svim tipovima kože. Probajte i bićete zadovoljni.
Plemićka krema za sve tipove kože. Recept:
Za pripremu ove kreme biće potrebno:
– 150 gr kisele masne pavlake
– 30 ml alkohola 70% ili tinkture od nevena, ako je koža problematična (odlično isceljuje kožu)
– 1-2 kašike soka od svežeg krastavca
– 1 supena kašika maslinovog, bademovog ili nevenovog ulja.
– 1 sveže žumance
– par kapi eteričnog ulja
– prazna kutija od 200 ml.
Priprema:
Dobro promešati pavlaku sa žumancetom, dodati sok od krastavca i ulja. Na kraju dodati alkohol. Sve dobro promešati i preručiti u kutiju. Stavite u frižider da se malo zgusne.

Kremu čuvajte u frižideru, dobro zatvorenu. Rok trajanja takve kreme je 2 meseca. Kad potrošite, napravite novu meru.
Sve kozmetičke proizvode kućne radinosti treba čuvati dobro zatvorene. Komadić folije ili mastan papir stavljen na otvor teglice i poklopac, stvaraju dovoljno dobru zaštitu za kremu.
Možete dodati vitamine A, E (AD kapi), eterična ulja koji takođe podmlađuju kožu lica. Ako nemate alergiju na med – pola kašičice meda. Sve to dodajete pre nego što sipate alkohol u smesu. Najbolja eterična ulja za ovu kremu su: narandža, jasmin, lavanda, ulje čajnog drveta – odlično je ako imate problematičnu kožu. Dodaje se samo nekoliko kapi.
Savet: smanjujte ili povećavajte dozu sastojaka, formirajući kremu za svoj tip kože. Ako je koža masna – više alkohola, ako je suva – više pavlake i ulja. Ako želite izbeliti kozu – više soka od krastavca + sok od četvrtine limuna. Za "lifting" varijantu – kašiku soka od korena đumbira ili ubacite u kremu par tableta Mumijo.
Kremu možete koristiti kao dnevnu ili noćnu varijantu. Tokom leta leta, bolje je koristiti kao noćnu da alkohol ne bi, pod dejstvom sunca, ostavljao pigmentne fleke na licu.
Budite lepi privlačni!