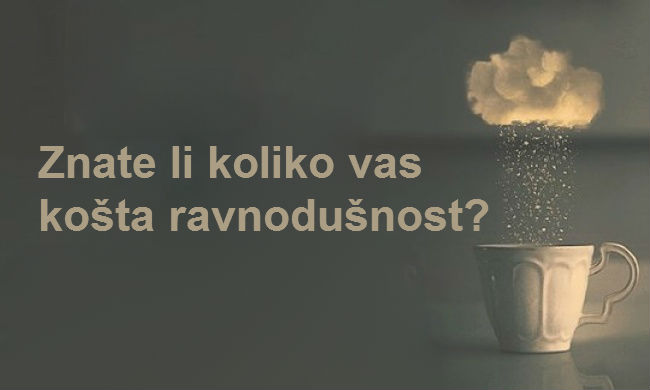 Jednom je đavo nekako rešio da proda sve instrumente iz svog arsenala. Uredno ih je postavio u vitrinu da svi mogu da ih vide.
Kolekcija je bila impresivna: ovde se nalazio blistavi bodež Zavisti, a pored njega se nalazio šraf Gneva, na drugoj polici su ležali luk Žeđi, pored njega su se živopisno razmestile otrovne strele Pohote i Revnosti.
Bilo je tamo oruđa Straha, Gordosti i Mržnje, a na svima se nalazila – cedulja sa nazivom i cena.
A na najlepšoj polici, odvojenoj od svih ostalih instrumenata, nalazio se mali, i naizgled neugledan drveni klin, na kome je visio naziv – Ravnodušnost.
Začudjujuće je bilo to da je cena ovog instrumenta bila veća od svih ostalih zajedno.
Jedan prolaznik je upitao đavola zbog čega tako skupo ceni taj čudni klin.
– Odista, cenim ga više od svega, – odgovorio je đavo, – jer je to jedini instrument u mom arsenalu, na koji mogu da se oslonim, ako svi ostali otkažu.
I on je nežno pomazio drveni klin.
– Ako mi uspe da zabijem taj klin u čovekovu glavu, – nastavio je đavo, – on mi onda otvara vrata za sve ostale instrumente..