Danas smo pripremili za vas jedan manji, ali poprilično tačan test ličnosti. Biće vam potrebna olovka, papir i mašta. Najbolje je odgovarati na pitanja ne razmišljajući, dakle, reći ono što vam prvo padne na pamet. 
Najvažnije pravilo – odgovarati iskreno – kako se osećate, i prvo što vam padne napamet.
Dakle, smestite se udobno, isključite, na neko vreme, logiku i zamislite da plivate u toplom i čistom okeanu…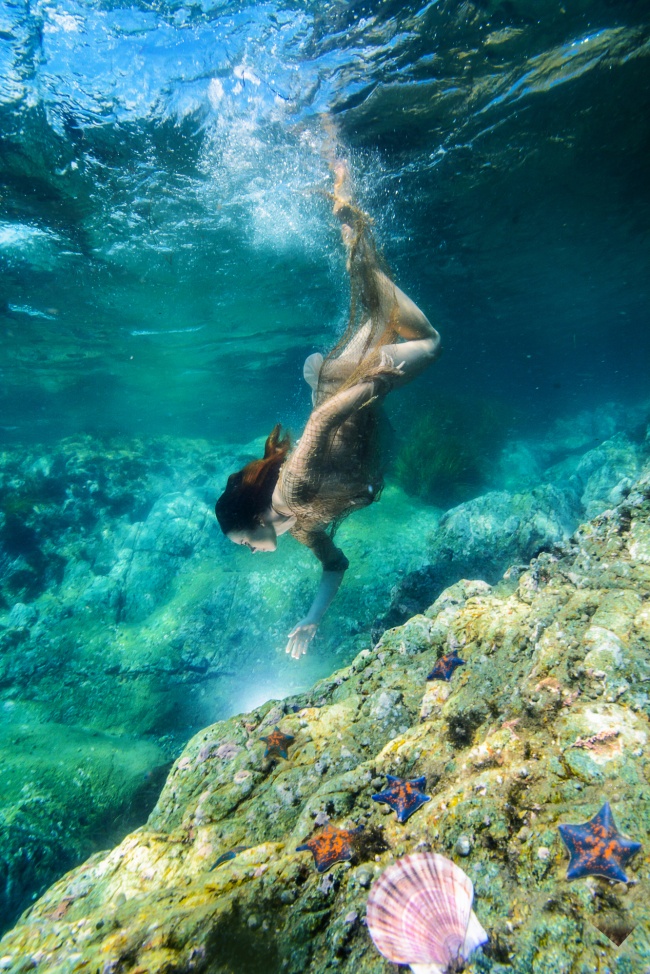 1. Vi zaranjate da razgledate morske dubine i njihove stanovnike, kada, iznenada, uočite sirenu. Koje je boje njen rep?
2. Ali, sirena nije jedina koga ste zapazili. Pored nje pliva riba. Kakva je ona? Opasna i agresivna, ili naprotiv, mirna i bezopasna?
3. Vi zaranjate još dublje, i na samom dnu primećujete školjku. Kako ona izgleda? Kakvog je oblika? Ravna i glatka, ili možda spiralna, ili pak, u obliku poluzatvorene pesnice?
4. Napokon je došlo vreme povratka na kopno. Doplivate do obale, i nalazite se na plaži. Koliko ljudi tamo vidite?
Zapisali ste (ili zapamtili) sve odgovore?
Vreme je da saznate šta oni znače:
1. Boja repa sirene, govori koliko ste komunikativni.
♦ Hladne i mirne boje, kao što su plava i zelena, govore o vašoj stidljivosti.
♦ Jarke boje, poput žute i roze, ukazuju da lako pronalazite zajednički jezik sa novim poznanicima.
2. Riba simbolizuje to kako razrešavate sporne situacije.
♦ Ako ste zamislili mirnu, neagresivnu ribu – vi nemate problema sa izražavanjem i odbranom svog mišljenja.
♦ Ako je riba bila opasna, i ponašala se agresivno, to govori o tome da preferirete da izbegavate rasprave i konfliktne situacije.
3. Školjka odražava stepen vaše otvorenosti ka ljudima iz vašeg okruženja.
♦ Školjka jednostavnog oblika označava da se lako otvarate ljudima, i bez oklevanja im pričate o sebi.
♦ S druge strane, ako ste zamislili školjku neobičnog oblika, vi ste zatvorena osoba, i niste spremni deliti svoje životne činjenice i svoju privatnost.
4. Ljudi na plaži označavaju broj vaših prijatelja.
♦ Plaža je puna ljudi – najverovatnije ste vi prava kraljica (ili kralj) društvenih okupljanja i zabava.
♦ Nekoliko ljudi – nemate baš puno prijatelja, ali zato su pravi i provereni.
♦ Ali, ako ste zamislili sasvim praznu plažu, to označava da vi, zapravo, nemate puno poverenja u ljude i ne težiti sticanju prijatelja.
Da li ste zadovoljni rezultatom ovog testa? Da li ima podudaranja?